So, it seems Calvin Harris is DEFINITELY lined up as Nicole Scherzinger's special guest for X Factor's judges' houses this year.
There's been no confirmation from ITV bosses yet but a few things have made fans put two and two together and conclude Calvin is Nicole's guest judge for 2016.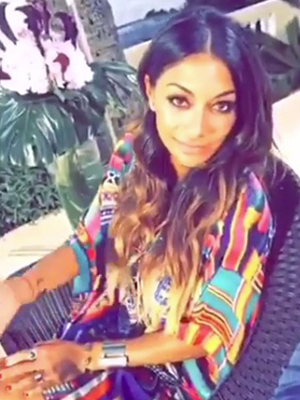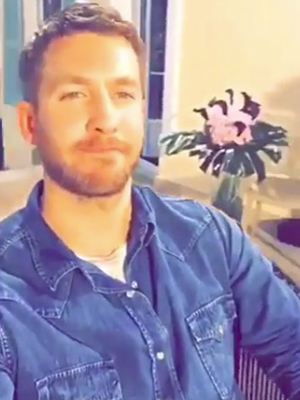 1. He's been Snapchatting alongside Nicole from what looks like a tropical location.
2.
Capital FM has 'confirmed' it
and their DJ Roman Kemp is also digital presenter for
X Factor
so surely he must know!
3. It's been rumoured for ages....
The strongest indication of Calvin being on
X Factor
was his Snapchat this week showing him and Nicole sitting together in what looks very like a typical
XF
judges' houses set/up. "We're just chilling here at my villa in the South of France," says Nicole. "Quite nice," replies Calvin.
It's been rumoured since August that Calvin was in talks to join Nicole for her judges' houses, with a source telling The Sun at the time: "Calvin is rightly regarded as one of the biggest artists in music due to his phenomenal chart success. Simon [Cowell] wants A-listers on board and made a beeline for Calvin."
That meant putting to bed that past beef between Calvin and Simon.
If you remember, back in 2009 the Scottish DJ stormed the stage after Irish twins Jedward had performed, while holding a pineapple on his head to imitate their signature blond quiffs. He later tweeted he'd been chucked off the show for his actions.
Calvin later told Radio 1: "'I was just inspired to make a mockery of the show. Because it is a music competition, it is a joke and I think it should be treated as such, so when people were saying 'John and Edward, maybe they deserve to stay in this week', I was like 'are you watching what I'm watching?'
''It's terrible, it's terrible. For the greater good of the nation I wanted to go out there and make an idiot of myself and sort of just bring the whole show into another kind of area in which it's treated as kind of a joke."
X Factor
airs Saturday and Sunday nights on ITV.