Michelle Keegan must be getting so fed up with being asked about her marriage to Mark Wright, right?
The former
Coronation Street
actress, 29, is currently doing the publicity rounds for her new BBC One drama
Our Girl
, which means plenty of opportunities for people to ask about her romance with Mark, 29.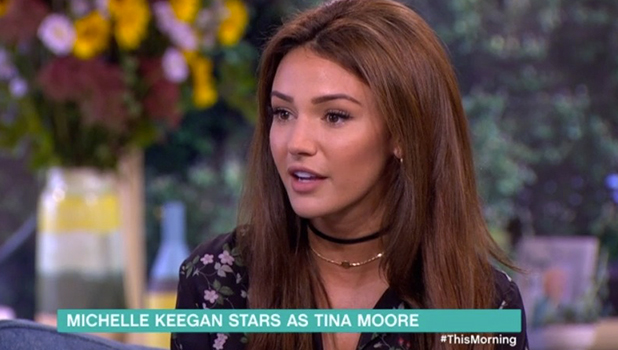 They married last year but were hit with split rumours over the summer when Michelle was snapped without her wedding ring.
Appearing on ITV's
This Morning
, Michelle agreed with hosts Phillip Schofield and Holly Willougby when they said all the speculation was ridiculous.
Phillip said: "It's amazing what gets picked up. You are filming an action drama so the last thing you'll have on your finger is a wedding ring."
Michelle agreed: "I was living in hotels at the time [while filming] and I didn't want to keep my ring at the hotel in case it gets lost, these things happen," she said. "I didn't have it on and the next thing the papers blow up that I'm not wearing my ring. It's frustrating, we're fine. I just don't read any of the negative press now."
Holly replied: "I don't blame you, particularly when you're far away and missing each other."
"Exactly," said Michelle.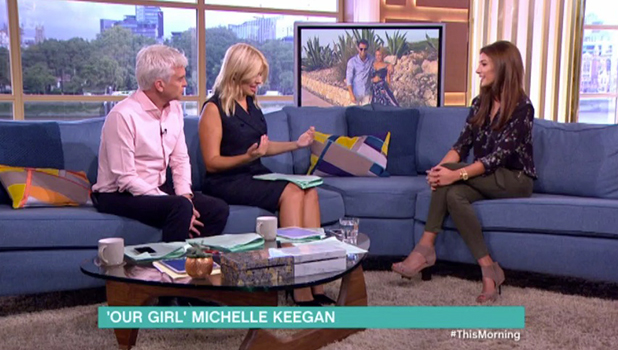 Michelle also agreed with them that it was a bit pointless when people joked, 'Look away, Mark!' when she's seen kissing a co-star on set, given her job is an ACTRESS!
"Everyone makes a big deal about how Mark feels," said Michelle. "I was in
Coronation Street
and my character went with a few men in the street. He's seen me kiss a few guys! It's my job. I can't say, 'No, I don't want to do this!'"
While
Mark doesn't mind her romance scenes in the slightest
, Michelle did joke that it was "cringe" thinking of her parents watching a steamy love scene in
Our Girl
.
"I had a screening in Manchester the other day and my mum and dad both came. Luckily I wasn't sat anywhere near them but my brother was and he said, 'I didn't look at them once, there was silence. Not one of them said anything!'"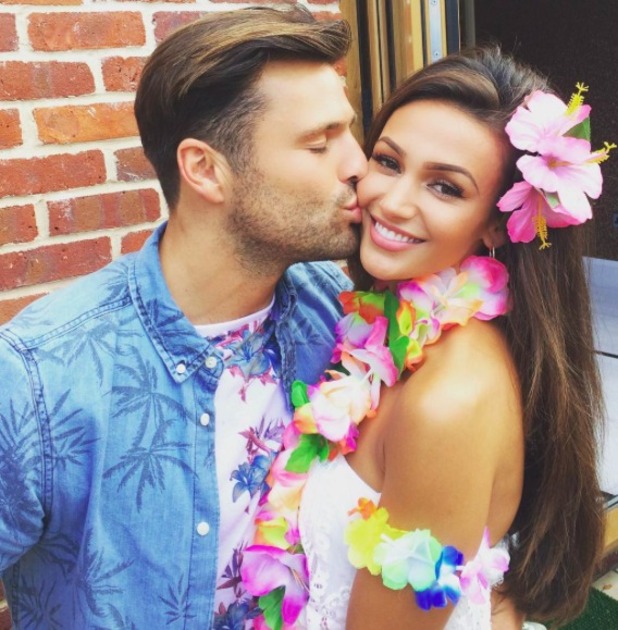 Michelle said she's been insanely busy over the past few months, filming
Our Girl
in South Africa then immediately jumping into work on new ITV drama series
Tina and Bobby
.
She said football fan and former footballer Mark was thrilled with her role as Bobby Moore's wife Tina and had been helping her with the research and history of football in the 1960s.
"He's a big West Ham fan, he obviously knew who Bobby was straight away and knew who all the other players were and their wives' names! And our house is literally where Tina and Bobby used to live, we drive past it every day. They were like the first golden couple of the time."
What she really wants to do now, however, is have some time off! She admitted: "It would be nice to cook – I haven't cooked for ages because I've been living in hotels! I want to watch TV in my PJs. Do normal things."
As for Mark, she said he's doing brilliantly. "He's just signed to
Take Me Out: The Goss
again and he's doing a great job on
Dengineers
on CBBC and, of course, he has Heart radio."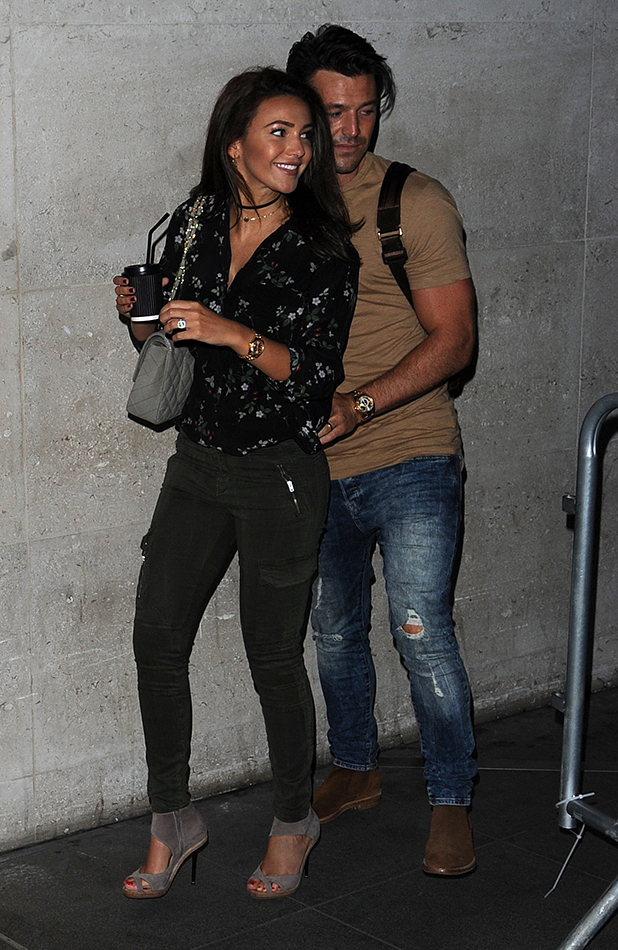 Meanwhile, ex-
TOWIE
star Mark joined Michelle at BBC Radio 1 studios this morning where she was giving an interview about
Our Girl
.
Earlier this week he couldn't resist gushing about his wife on social media, telling fans: "Seriously though.... Look at this woman from tonight.... No words.... Can't tell you how proud I am of what she has achieved. OUR GIRL.... this Wednesday at 9pm on BBC. The first episode is sensational. Enjoy."
Catch Michelle in
Our Girl
, starting Wednesday at 9pm on BBC One.