Well, it looks like Hawley and Holly Rickwood's Ex On The Beach romance is over before it really started…
It had all been going so well for the pair following Holly's arrival at the villa in episode three: although Hawley's ex Jem Lucy was hating their togetherness, they seemed to be having a great time.
Not anymore…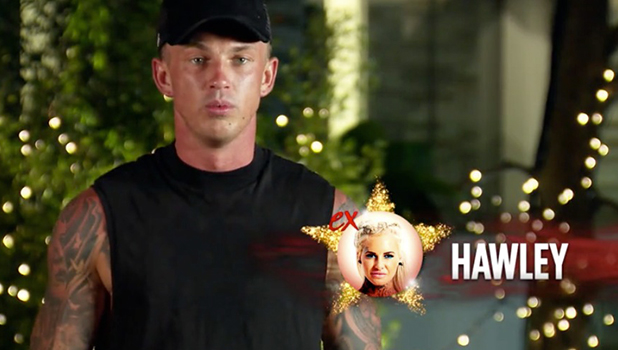 Okay, let's rewind to the start of episode four, which aired on Tuesday, 6 September, when Hawley and Holly were spending their second day together.
It didn't get off to the best of starts when the Tablet of Terror sent the whole villa to a Muay Thai class, giving Jem the opportunity to exact some revenge on Holly. Or as Jem said: "Get in you little bitch. You're shagging my ex and will get a f**king punch from me."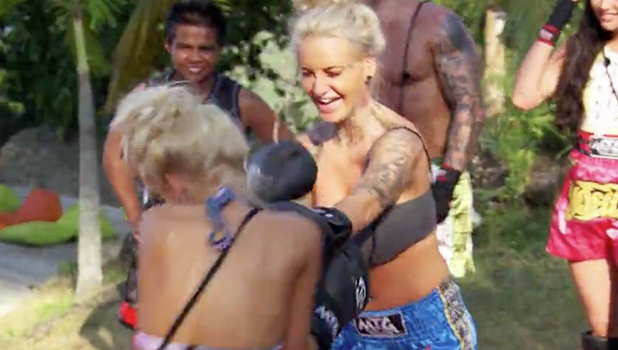 The girls did end up brawling and Jem came out on top, flooring Holly, who burst into tears and ran off, closely followed by Hawley.
That did NOT go down well with Jem who sneered: "What the f**k are you doing? You've known for her two days!"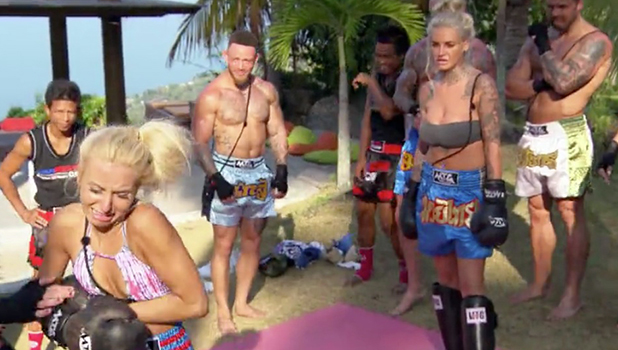 Jem was convinced Hawley's affection for Holly was purely to piss her off and he secretly loved her, even if he denied that during a truth or dare game.
"He still loves me," insists Jem. "I know he does. Hawley, you are full of sh*t. Holly is pawn in this little game."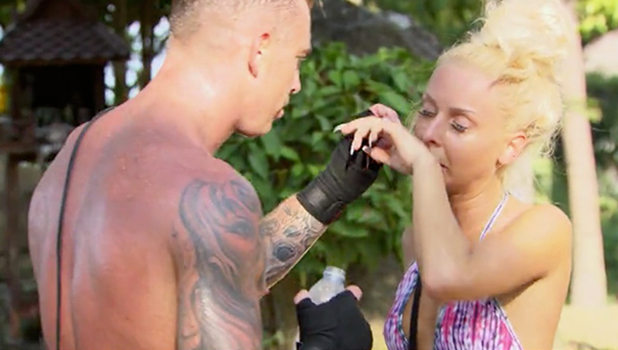 Well, Holly wasn't having that and called Jem "patronizing", adding: "Jem is just trying to c*ck block me. Bitch move out of the way, Hawley is mine."
Jem then had to watch as Hawley and Holly disappeared off to the penthouse which led Hawley to remark the next day: "She definitely had a sick time with me last night. After what I done, she was laying there like a f**king s hot giraffe."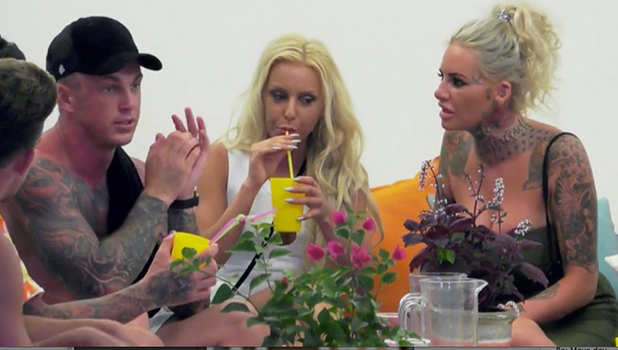 Um, is that a good thing?!
Holly decides to do the big thing and tell her rival Jem that she slept with Hawley. Jem, however, already knew. And, yes, she was mad.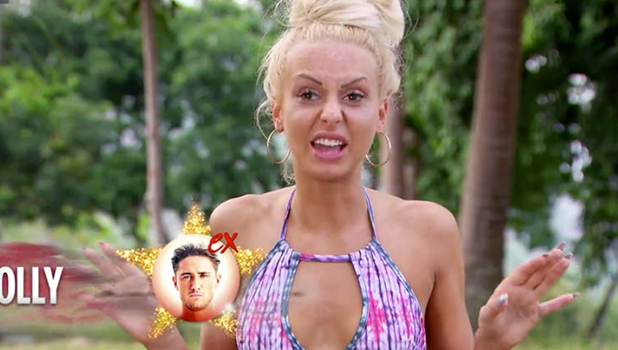 "At the time I was drunk," says Holly. "I'm not using that as an excuse at all. I just kind of thought you don't have a leg to stand on as you shagged Gaz and Ashley."
Jem retorts that doesn't make Holly's actions right and says: "I still think he shagged you to piss me off."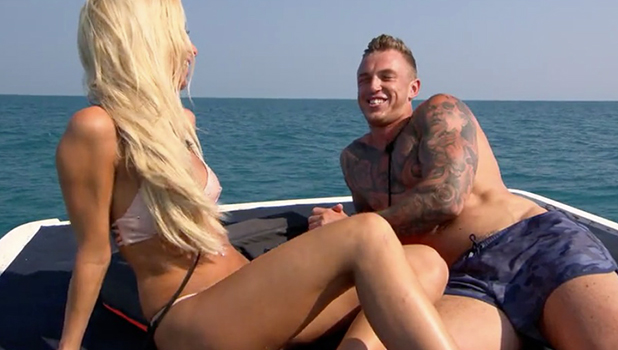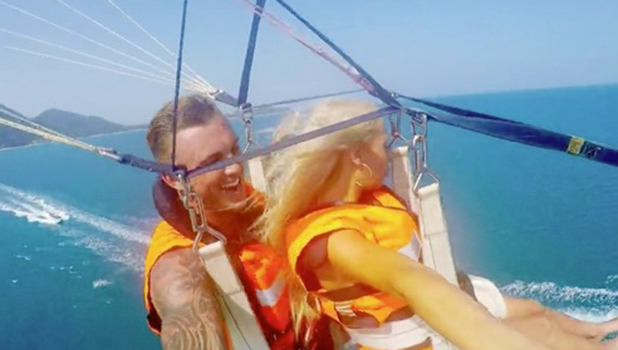 Unfortunately for Jem, the Tablet of Terror was feeling sneaky and sent Hawley and Holly off on another date, giving them the chance to bond some more and hsare a kiss.
Holly also clarifies that Hawley doesn't still fancy Jem and that she won't get mugged off. Hawley assures her that won't happen, saying: "I'm not that kind of lad. I've had it done to me royally so I won't mug someone off when it was done to me. It's not a good feeling."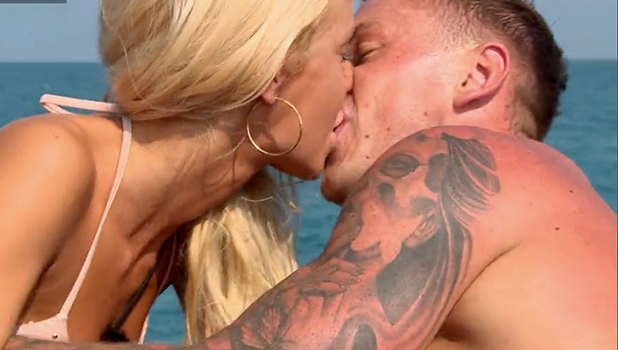 Ah. A love story blossoming!
Er, not quite…
It all unravels MASSIVELY back at the villa when Holly spots Hawley talking to Jem. What actually happened was Hawley spied Jem talking to newcomer Lillie Lexie Greg and decided to go over and make sure Lillie knew that Jem had shagged her ex, Gaz Beadle.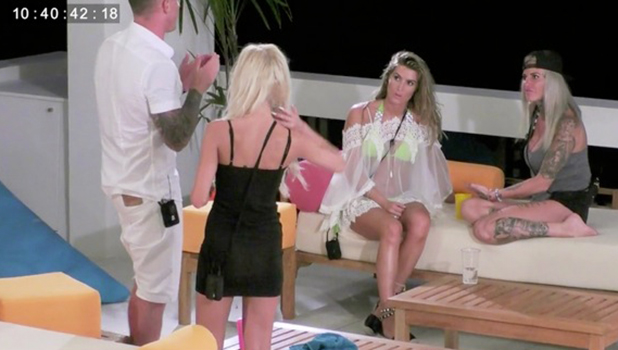 Holly, however, was convinced Hawley must still have feelings for Jem or he wouldn't bother interfering, so she marched up to ask what he was doing.
"I actually started to believe Hawley liked me but then he goes at Jemma again," sobs Holly. "He's so bothered! He's making me look like a f**king idiot."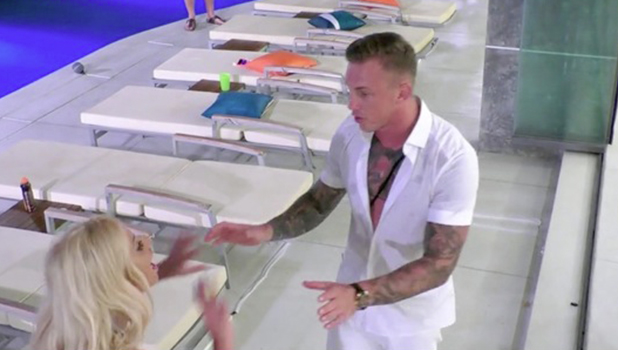 Hawley tries to shush her but Holly won't be quieted. She massively kicks off and throws an empty cup at him.
"You made me look like a f**king idiot because now Jemma thinks she's won," cries Holly. "She's f**king said to me, 'He's using you! He doesn't care! He doesn't like you!' and now I look like a f**king idiot because it looks like it's true."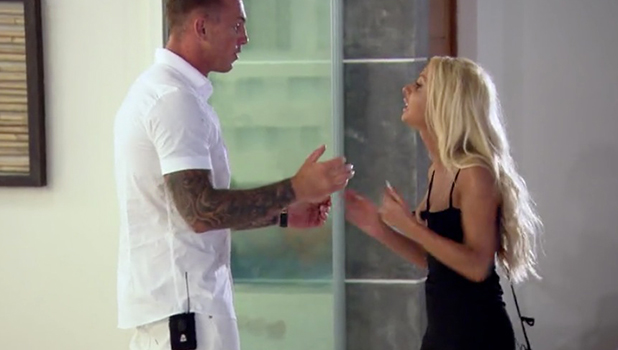 A smug Jem remarks: "I f**king told you from day one."
Hawley seems a bit bemused and simply says: "Well, [Holly] has shown her true colours hasn't she?!" The boys advise him to ditch Holly. Even her ex Bear says: "You have to get rid of that mate, that's too much!"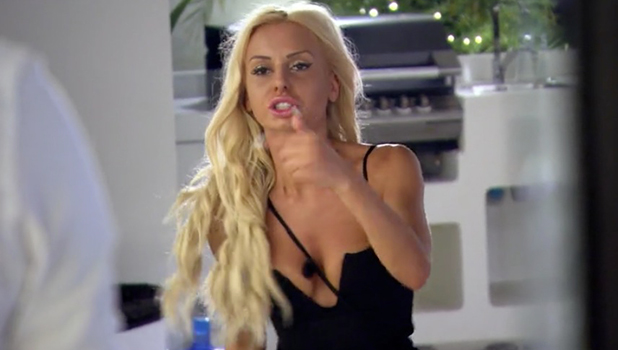 Hawley agrees: "I don't like bunny boilers so off you pop!"
Oh dear...
EOTB
continues Tuesday at 10pm on MTV.