Lillie Lexie Gregg has confessed her family weren't exactly thrilled when they found out she was dating Gaz Beadle. Oh dear.
The fashion designer was with
Geordie Shore
's Gaz for around 18 months before they split, with Lillie saying it was Gaz's decision to break off their romance.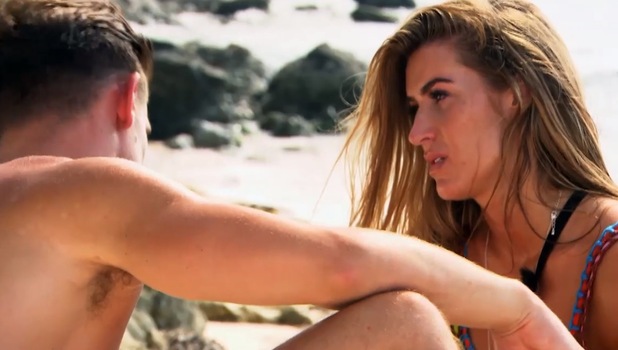 Now she's about to
come face to face with Gaz on Ex On The Beach
, marking the first time they've seen each other since the big split.
Chatting to
MTV
ahead of her arrival in the show's fourth episode, Lillie confessed her family was "so angry" when she first began dating Gaz, given his ladies' man reputation.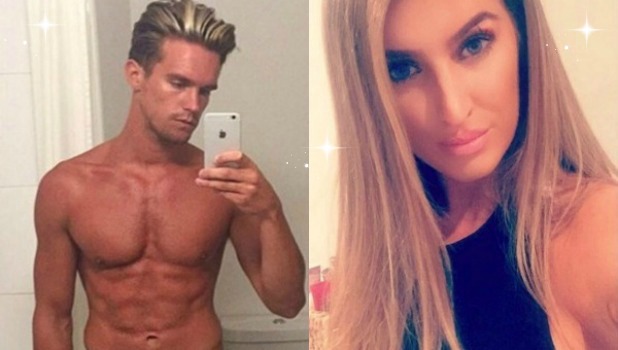 "My worst meet the parents story was definitely when Gary met my parents because everybody was so angry already I was even with Gary," recalled Lillie.
"I just felt like it was the longest introduction of my whole life. How do you tell your parents their daughter is dating Gaz Beadle, Britain's top shagger, from
Geordie Shore
?"
Er, we're not sure!
Watch Lillie chat Gaz below!
Lillie turns up on the beach in episode four when
Gaz, Jordan Davies and Stephen Bear are sent to await the new arrival
. Gaz is pretty stunned / shock / subdued to see her… which gives Bear the chance to swoop in and sweep Lillie off her feet!
We all know now that
Lillie and Bear ended up in a relationship that ended when Bear dumped her on TV
during his time in the
Celebrity Big Brother
house in August.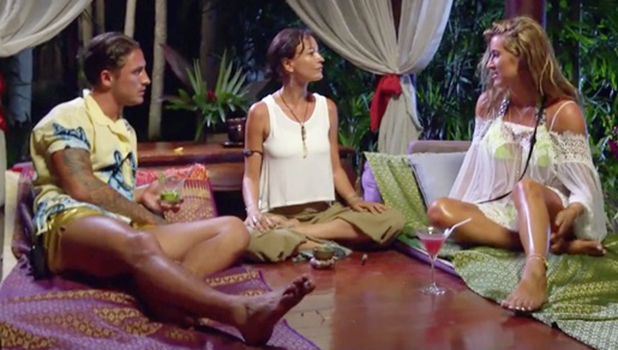 But on
Ex OnThe Beach
, we're about to see how their romance first started.
Bear immediately fancies Lillie
when he sees her on the beach ("she's gorgeous!") and gets the chance to know her more when the Tablet of Terror sends them on a date together.
While on the date, which airs on Tuesday, 6 September's episode,
Bear drops the bombshell that Gaz bedded Jem Lucy
on the first night in the villa which shocks Lillie.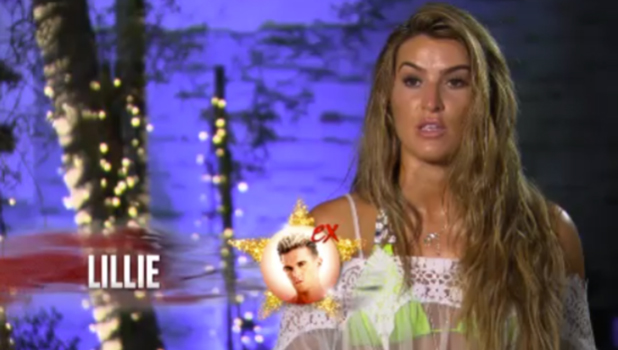 Back at the villa,
Lillie explains to the girls her reason for flying to Thailand to appear on EOTB 5.
"The only reason I've come out here is the constant nastiness thrown my way," she says to Olivia, Kayleigh and Charlotte. "Everyone knows my name and face because of Gaz but nobody knows me.
"I feel like I had no choice but to do this," she continues. "I need to have my say and let them see me for me and realise I am a normal girl who fell in love with a boy, they had a break up, the whole world knew and she walked away and didn't say a thing.
"Why is everyone giving [me] a hard time? I just want to get on with my life."
"We broke up and I didn't text him, tweet about him, sell a story about him," she says. "It's not that I'm weak, people take my kindness for weakness but I'm not weak."
"I've never, ever loved anybody in my entire life like I loved him" admits Lillie. "That's the person I wanted to marry. I never had feelings like that before. I worshipped him."
Tune in tonight from 10pm on MTV for all the action!
Fancy winning some GREAT prizes? Check out Reveal Competitions here!