Things between Jem Lucy and Holly Rickwood are definitely NOT improving in tonight's episode of Ex On The Beach.
Surprised? Us neither.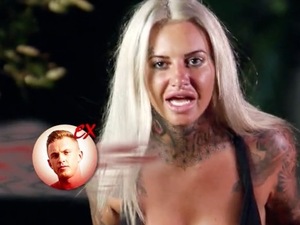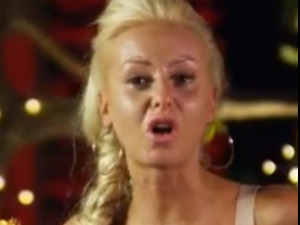 If you remember,
Jem was majorly peeved when Bear's ex Holly arrived at the villa
last week and was immediately sent on a date with Jem's ex Hawley, which was beamed back to the islanders via the sneaky Tablet of Terror. That meant Jem was able to see EVERYTHING that happened including the moment Hawley licked spilled whiskey off Holly's thigh.
Then it all got worse when Holly and Hawley returned to the villa and headed off to the penthouse together…
Yikes.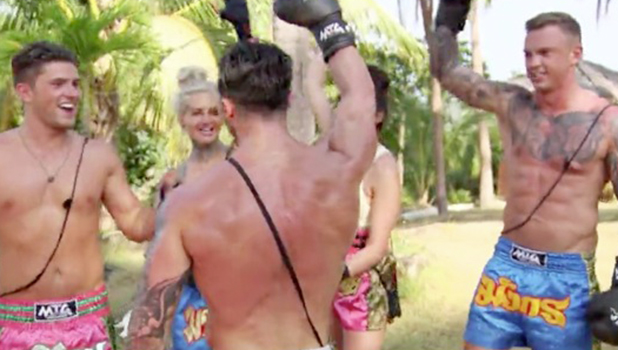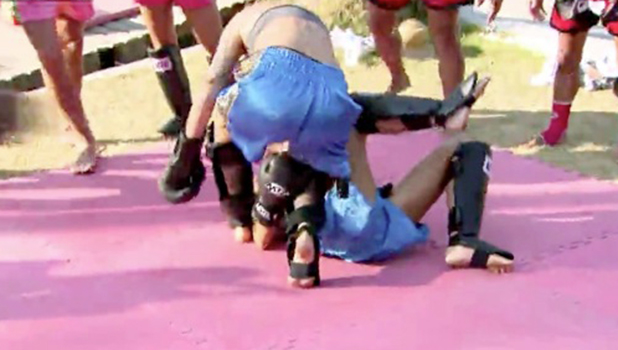 So it's no surprise that in tonight's fourth episode, Jem's still on the warpath when it comes to Holly. And the Tablet of Terror gives her an outlet for that anger when it sends the islanders to learn Muay Thai, splitting them into two teams: Thailand Swingers and Team Pisshead. Lovely.
When Jem and Holly find themselves in battle, Jem shouts: "Get in you little bitch. You're sh*gging my ex and you're going to get a f*cking punch from me."
Holly is knocked down on the floor and, perhaps understandably, ends up in tears as she walks away from the group, closely followed by Hawley, which annoys Jem.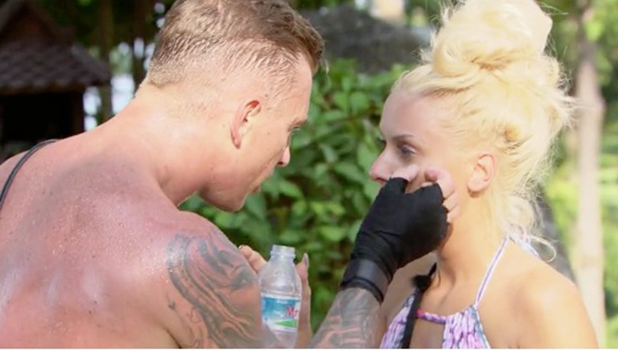 Back at the villa, tension is still simmering and it gets even more heightened during a game of truth or dare. You just know truth or dare on
EOTB
is NEVER going to be a good idea!
Hawley gets a truth and is asked whether he still loves Jemma. He denies it but the others aren't too convinced he's telling the truth. Hawley, however, insists he's moved on from Jem and has his eye on Holly. Jem's response? She throws a drink over him and accuses him of using Holly to spite her.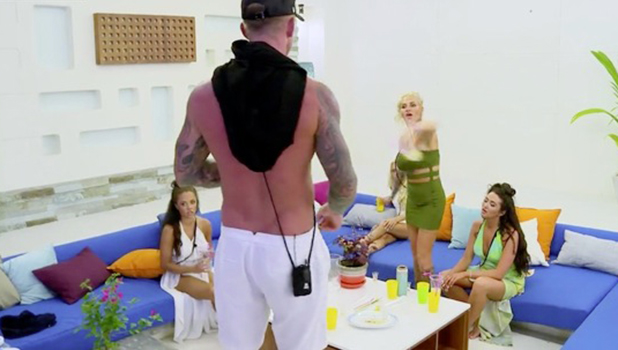 And Jemma can't stop what's going to happen next as Holly and Hawley head off to the penthouse together again… And the next day, the Tablet of Terror further rubs salt into the wound by arranging a cosy parasailing date for the couple, where Holly gets the chance to quiz Hawley on how he
really
feels about Jem.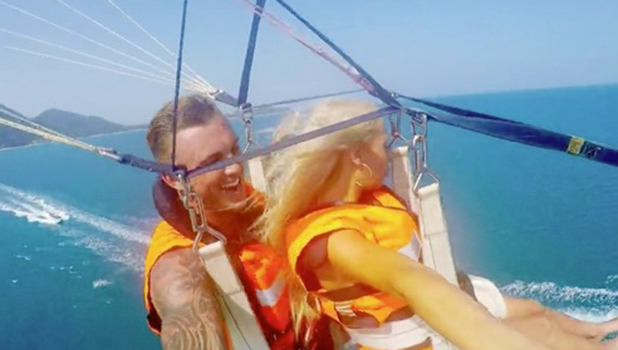 But has Holly now blown it?!
After a lovely day out with him, she starts to kick off back at the villa when she sees Hawley going to talk with Jem. She accuses him of having feelings for Jemma still, while Hawley laughs and asks Holly why she's so bothered…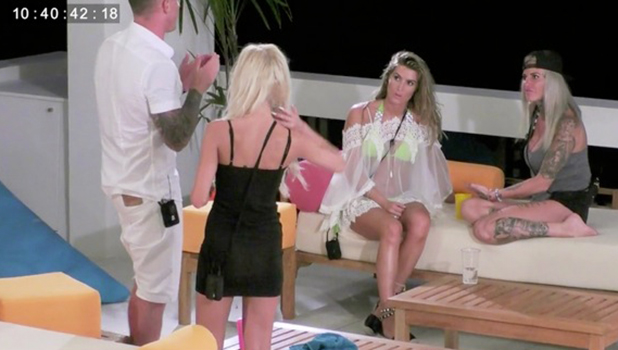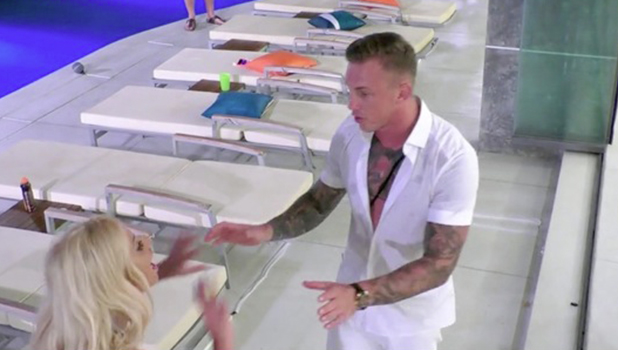 Uh oh. We predict a massive row is brewing.
Ex on the Beach continues on Tuesday 6th September at 10pm, only on MTV