She may have had an early call time for her BBC Breakfast interview, but actress Michelle Keegan still looked as gorgeous and glamorous as ever on Monday morning!
The former
Coronation Street
actress, 29, was up bright and early to promote the second series of
Our Girl
at the Manchester TV studios on 5 September.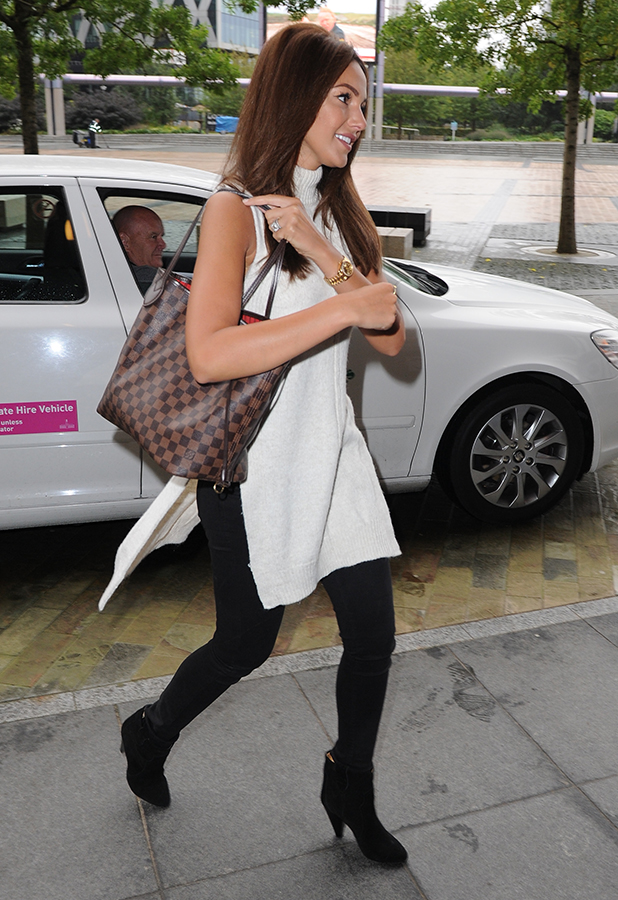 Rocking newly dyed dark hair
(she was recently platinum blonde for a new TV role), she flashed a smile for the cameras before disappearing into the building for her interview with BBC Breakfast.
She stars as Corporal Georgie Lane in the second series of
Our Girl
, which follows army medic Georgie's posting to Africa on a humanitarian mission.
It starts Wednesday at 9pm on BBC One.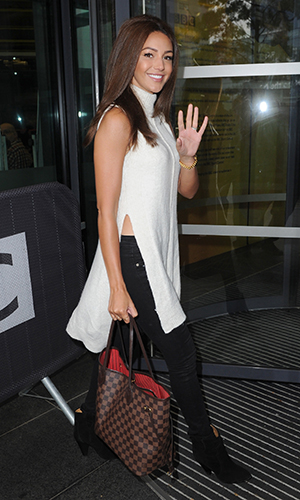 "Georgie is an experienced army medic. She is good at her job, very professional and she knows what she wants in her life," Michelle said in an interview with
BBC Blogs
. "Georgie puts her work first and isn't afraid to get stuck in, especially with the lads! I wouldn't say she's the alpha, but she doesn't take anything lying down.
"I had to learn all of the medical side to the role and we had an advisor on set to help. I also met up with a lot of female medics, they told me their stories and you find a new found respect for what people in the Army actually do. I just don't think I'd be able to cope in the army; it's very full on and difficult. The stories I've heard are heart breaking."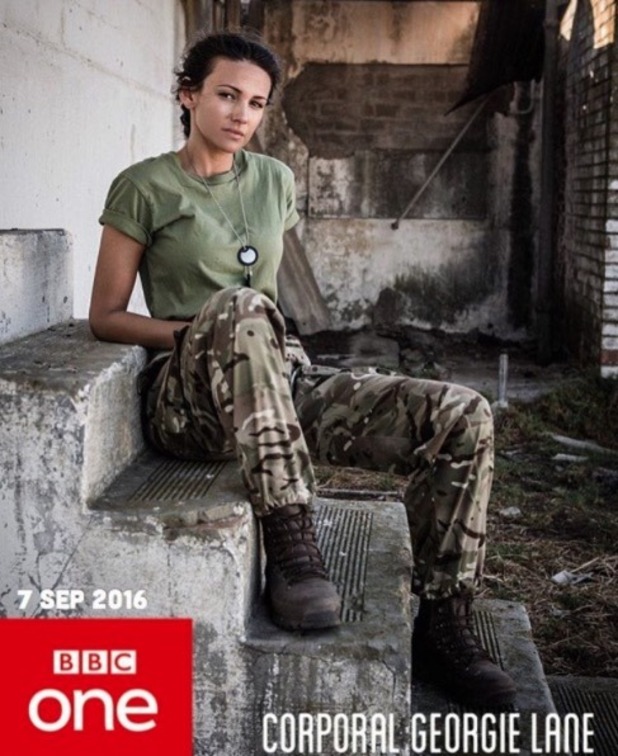 Michelle takes over the lead role in
Our Girl
from actress Lacey Turner. She said on BBC Breakfast there will be a reference to Lacey's character Molly during the second series.
She added in an interview with BBC Blogs: "It's a fresh story. Captain James and a few of the lads are back from the first series but there is a brand new feel to the show. The storyline is different and it's shot differently. It also gives a nod to the first series which is nice.
After the interview on BBC Breakfast, she posted a photo of herself on set to Instagram alongside the caption: "Pr begins... Thankyou so much @bbcbreakfast @bbcnwt for having me on to talk about #ourgirl @bbcone."