She was quizzed about her sex tape, court cases, dating and cosmetic enhancement on ITV's Good Morning Britain, so it's no wonder Tulisa joked she felt like she was on Piers Morgan's Life Stories!
After a lengthy period away from the spotlight Tulisa is back with a brand new single 'Sweet Like Chocolate', which means, of course, she's back on the publicity trail as well.
Her first stop on Monday morning (5 September) was
Good Morning Britain
for a chat with Piers Morgan and, well, it's safe to say she got a pretty good grilling!
Though perhaps that's no surprise given Piers' journalism background.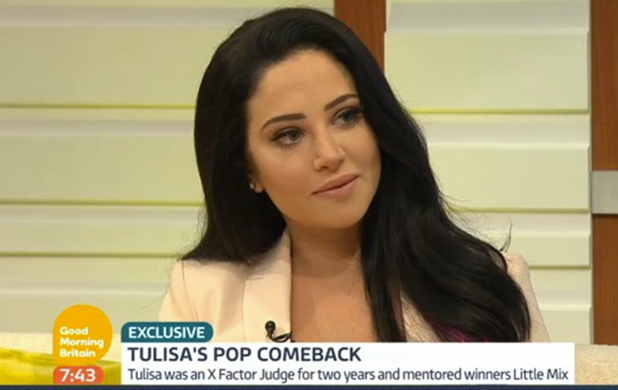 Tulisa, 28, spoke openly and honestly about the "blackout period" of her life, which saw her making headlines for her personal life rather than professional endeavors. Her ex-boyfriend released a sex tape filmed before she was famous, she was convicted of drink driving, found guilty of assault, and was falsely accused of helping supply drugs to an undercover journalist. She vehemently denied the latter allegation and the case was thrown out of court. As for the assault, she also denied that and appealed, but a judge upheld the conviction.
"I call it the blackout period," said Tulisa. "It's just something that is part of the journey, part of life, made me into who I am. But I'm also at a place where I would rather forget. It's difficult because now when people think of Tulisa, all of that comes [to mind]."
Piers told Tulisa in a way it made her more interesting than a run of the mill popstar, saying: "You're a flawed star and to me they're always so interesting."
"I think hard times either bring out the best in you or the worst and I think I have luckily managed to bring out all the positives in myself," added Tulisa. "I've become a more understanding person. I feel like I care more about other people's emotions because I relate to how they're feeling when they're going through tough times or negative situations."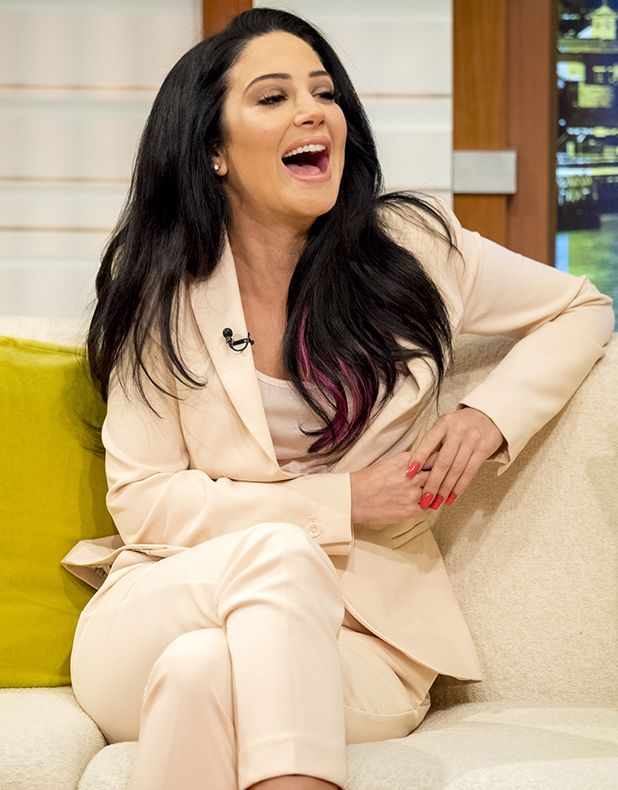 Tulisa admitted regretting the sex tape, but added: "I wasn't actually that famous at the time, to be fair. And obviously if you're in a relationship with someone for two years you trust them."
She added of the drug trial: "I know I was completely innocent all along which was obviously proved at the end of it, luckily, thank God."
For legal reasons, she said she didn't want to discuss the assault, but said: "It was something I didn't commit." And she admitted to "messing up" with the drink driving conviction: "I made a mistake. I openly admit that. I paid the price."
Other topics touched in the wide ranging interview included Tulisa's past use of fillers. She had an allergic reaction to lip fillers in 2014. "I looked like Finding Nemo!" she laughed. "They were all temporary and they did dissolve. My lips I maintain."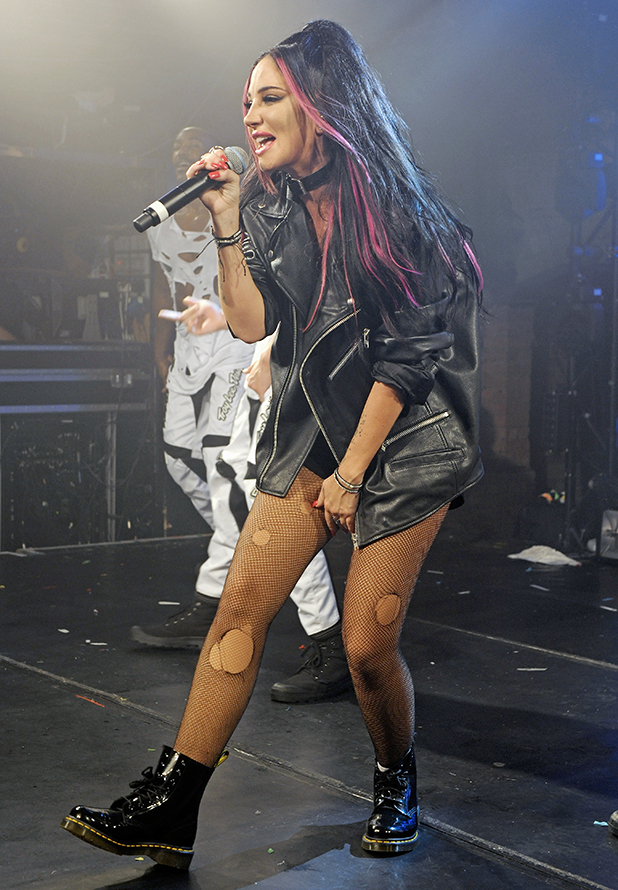 Tulisa added she's "frustrated" when people ask why she tries to enhance her appearance especially, as Susanna Reid pointed out, she's a naturally beautiful girl.
"I feel pretty detached from this," she said, pointing to her face. "This, for me, is a shell. The person I am inside is very separate to me from this. Beauty is always going to be a part of my business. There were points I thought, 'Oh, I could do that or do that' and you can get carried away. Then I had the reaction and it was, 'Oh what have I done!' Luckily it was all temporary and dissolved."
And finally, the interview turned to romance, with Tulisa admitting she's "very single" and the only relationship she's in right now is with her dog.
"I don't think now would be perfect timing but I guess there never I perfect timing," she mused. "When you meet the one, you meet the one and you make time if that person is right for you."
Piers ended the chat by saying: "I'm glad to see you back. You've been through the wars. Life is about how you deal with the knocks in life and it seems to me you've dealt with them rather well, so good luck with your new song."
After the interview aired, one Twitter user suggested fans had been angered by Piers bringing up Tulisa's past, prompting him to fire back: "What was I supposed to ask her about – the weather?"
He tweeted at Tulisa: "Lovely to see you @officialtulisa. Really enjoyable interview. Good luck with the new single. @GMB."
And Tulisa proved she enjoyed the chat as she tweeted at Piers: "Lovely to see you too… Even though you pulled a mini Life Stories on me. It's all love x."
Piers replied: "Well if you fancy pulling a full Life Stories, let me know…"