Fearne Cotton turned 35 this weekend and she marked the occasion by getting a new tattoo!
Forget cake, cards and bath products, the presenter proved that she is seriously one cool mum with her inking addition, which was a tribute to the late David Bowie.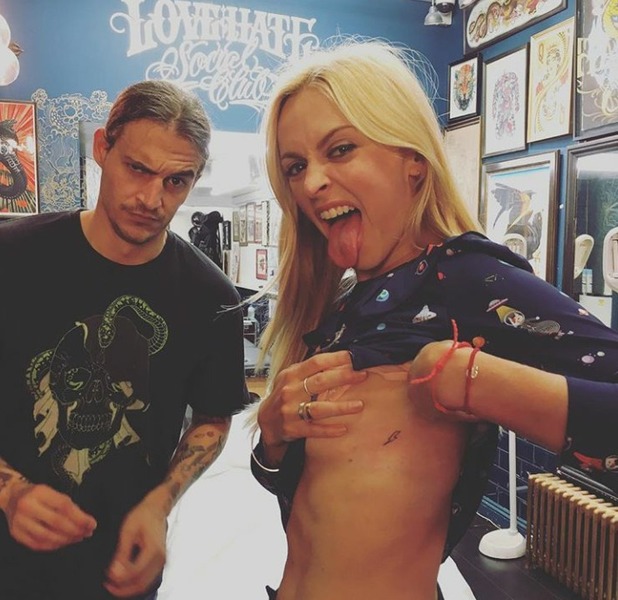 Taking to Instagram to show off the piece, Fearne wrote: "This picture is entitled 'Its my birthday and I'll get a David Bowie tattoo i I want to.' My friend Clare and I have been wanting to commemorate our hero David and today felt like the right day. forever (sic)."
In the snap, Fearne can be seen lifting her top to show off the teeny tiny lightening bolt that's placed on the lower side of her chest area. The bolt resembles a similar one that the legendary artist Bowie wore on his face for his 'Aladdin Sane' album cover.
Great choice Fearne, we love it!
Wearing a space-print top and playfully poking out her tongue, we'd say that Fearne looks much younger than 35. It must be in the genes!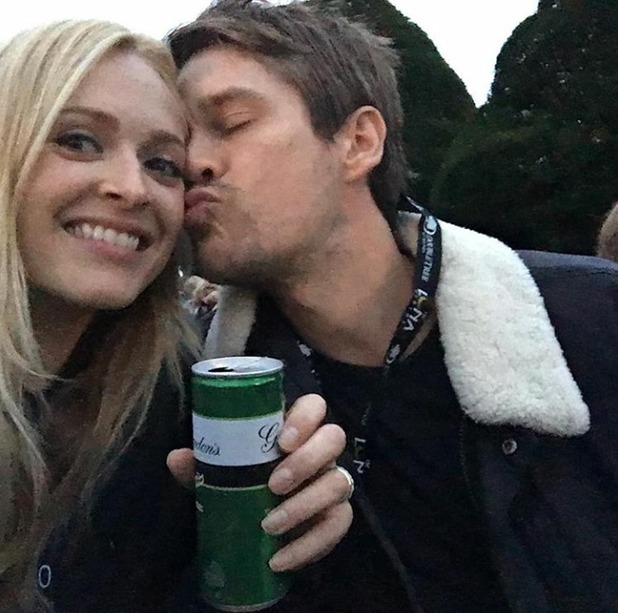 Aside from the body art, the fashionista made sure she celebrated her big day with husband, Jesse Wood. In a cute selfie of the couple, Fearne can be seen beaming at the camera with a can of gin and tonic, while Jesse plants a kiss on his wife's cheek.
Adding a caption to the picture, Fearne wrote: "Gin, outdoor cinema, husband. Let the birthday celebrations begin."
Winning combination, right?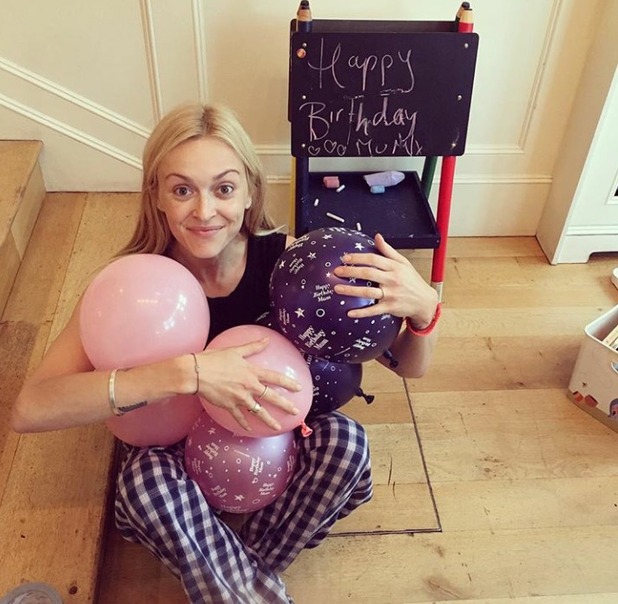 Not stopping there, Fearne's adorable children also got involved in the birthday festivities. Sharing another photo, Fearne can be seen sitting on the floor clutching several balloons by a chalkboard that reads "Happy Birthday Mum".
Looks like Fearne's got her birthday celebrations sorted down to a T. Happy birthday!