Poor Holly Rickwood found herself in a spot of bother on Friday night (2 September) as she was flour-bombed while exiting a pub.
Yes, really!
The
Ex On The Beach
star received the shock while partying with pals and ended up covered head-to-toe in the baking ingredient - what would Mary Berry say?!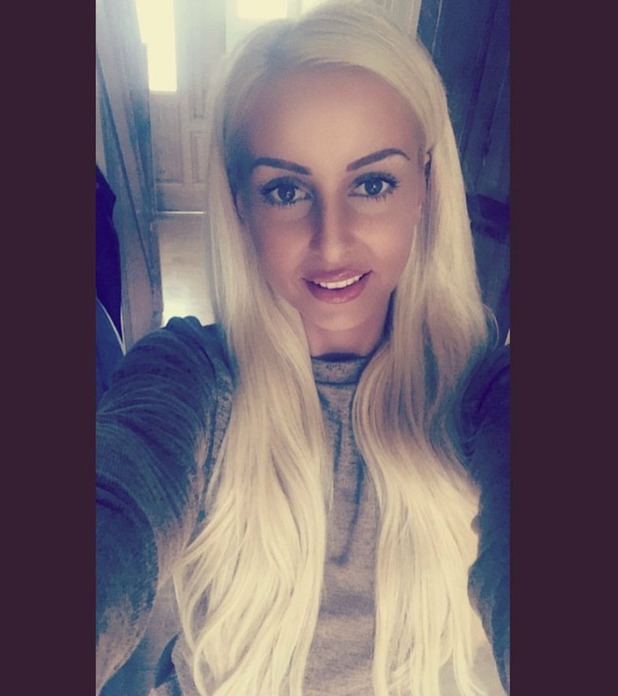 Taking the prank in good humour, Holly used to Twitter to make fun at the powdery experience, quipping: "Anyway on a lighter note who the f**k wants a kebab after a night out when you can have a flour bomb? Reeeeeheeey haterz gonna hate. (sic)"
Fans also got in on the joke, sharing an array of memes to poke fun at the blonde beauty's dramatic night out. Holly cracked several more gags about the flour-bomb, responding to one Twitter user with: "Maybe I should tone down the tan and style out the white look?"
One fan asked Holly if it she continued her evening of clubbing after the incident, but fortunately it was the end of the night, phew!
The reality star stated: "Luckily it was after [she'd been clubbing] but id of deffo carried on and rocked the white dinosaur look if not (sic)."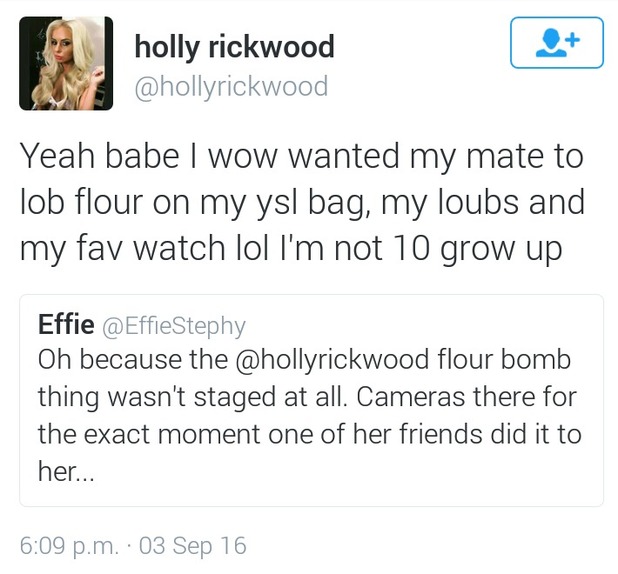 However, not all were so positive, as someone was slightly sceptical that the trick had been set up for a publicity stunt.
They tweeted: "Oh because the @hollyrickwood flour bomb thing wasn't staged at all. Cameras there for the exact moment one of her friends did it to her..."
Responding to the claim, Holly replied: "Yeah babe I wow wanted my mate to lob flour on my ysl bag, my loubs ad my fav watch lol I'm not 10 grow up. (sic)."
Fair point! We dread to think how long all of that took to shower out...