Brian McFadden and Lady C sitting up a tree! K-I-S-S-I-N-G.
Well, not quite but there was a super cute moment between them on ITV's
This Morning
after Brian crashed Lady C's interview while she was chatting about him and wrapped his arm around her.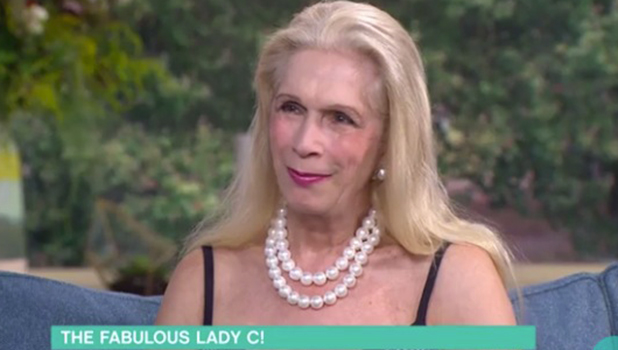 Aww.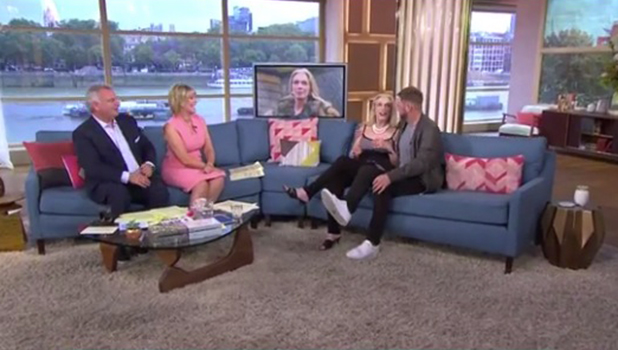 They met when Lady C appeared on Brian's show
Who's Doing The Dishes?
and clearly got on famously!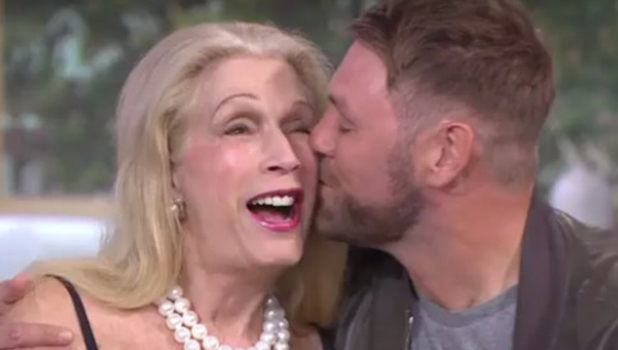 Before Brian popped up on set, Lady C had said: "I didn't know [who he was before] but I absolutely loved him. He's a darling!"
"She taught me a thing or two that day [of filming]; she could be wife number three!" joked Brian.
But Lady C replied: "Darling, I'm a little too old for you! You're not too young for me but I'm too old for you!"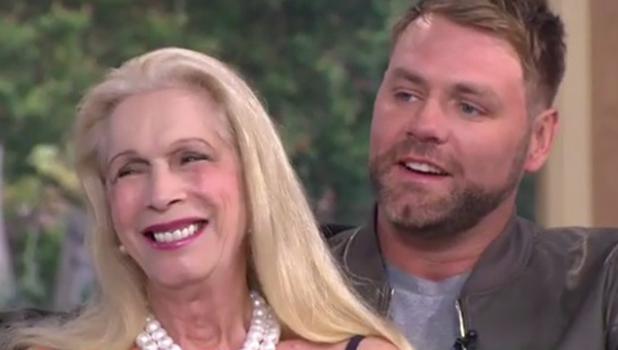 Lady C, who appeared on the last series of
I'm A Celebrity
, was on
This Morning
on Friday (2 September) to chat about her brand new series
Lady C and the Castle
, which follows Lady C as she renovates her impressive Castle Goring.
Brian joked: "She didn't take me to the castle. She took me to the London pad. If she'd taken me to the castle it would have been a different story!"
Meanwhile, Lady C said during the interview she would be open to marrying again if she met the right man.
"He has to be better off than I am," started Lady C, prompting Brian to bolt from the sofa. When he had returned laughing, Lady C added: "Which isn't very difficult, I have to tell you! The first time around I was married for my father's money. That's not a mistake I would make again. Men who marry women for their money are not worth having. He has to be someone I like, respect, admire and, of course, want to sleep with!"
Watch Lady C and Brian below:
Lady C and the Castle
airs Friday, 2 September at 9pm on ITV, while
Who's Doing The Dishes?
airs daytimes on ITV.