We learned a couple of things on Celebs Go Dating this week including the fact Stephanie Pratt does NOT want to date a model and that, er, she has a tattoo on her vagina!
The
Made In Chelsea
star let slip that little secret while chatting with Charlotte Crosby and Paisley Billings between dates, after Char lamented her own tattoo error in having an ex's name inked on her body.
"I have a dress on so I can't show it," said a bashful Steph.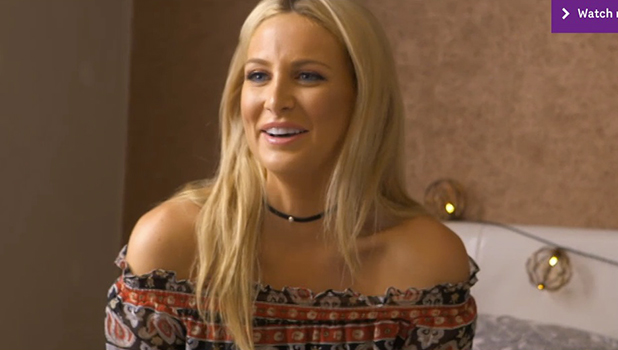 Char, however, needed more info than that. "IS IT ON YOUR VAGINA?" she declared in delight as an uncomfortable looking Steph started to giggle.
"Yes, I have a tattoo on my vagina," confessed Stephanie. "But no one will see that because all of my dates have been sh*t so we're good!"
The only detail American star Stephanie gave was the tattoo was done when she was 17 and it is a cross shape. Interesting!
Steph later clarified: "Ok ok the tattoo is in a place that has no name- not the vagina but not the hip ... It's a grey area lol (sic)"
So secretive!
Meanwhile, she was
set up on a date with handsome Jack
on Thursday's episode (1 September) who was totally perfect and charming apart from the fact he's a model. Steph had specifically told the agency she did NOT want to date a model but they still set her up with one.
"Dating models in the past has always ended in heartbreak," she admitted. "They've either used me to further their careers or let me fall hard for them and turned out to be gay. I'm not going to get my heart broken by another model."
Celebs Go Dating
airs on E4.