She was separated from her boyfriend for a month while cooped up inside the Celebrity Big Brother house, but Aubrey O'Day is certainly wasting up for lost time with Pauly D now!
The singer and reality star has been enjoying a super romantic holiday to Paris with DJ
Pauly D
this week, and sharing loads of smitten and super cute photos to Instagram.
They've been kissing, holding hands, kissing, visiting the Eiffel Tower, kissing, putting their selfie stick to good use and, of course, shopping up a storm while enjoying some much-needed time together.
They even popped over to Amsterdam for the day!
But like many good things, it sadly had to come to an end sometime. Saying goodbye to Europe, Aubrey shared a gorgeous photo of her and Pauly D sharing a kiss at sunset on Paris' famous Love Lock Bridge.
Aww.
Next stop for the pair is back to the US and reality!
Aubrey finished fifth on the summer series of
CBB
, which ended on Channel 5 last week with controversial
Ex On The Beach
star Bear being named winner.
Loyal Pauly D, however, has declared Aubrey the winner in his eyes!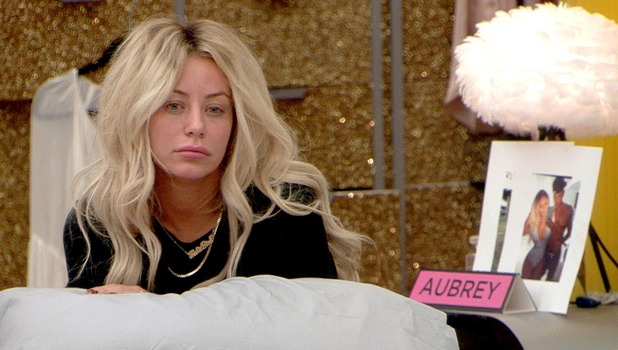 Aubrey clearly missed her former
Jersey Shore
beau, confessing to reporters after the finale: "We're actually in bed right now, we've shagged about five million times. Oh yeah. I utilised all of Renee's blowjob advice!
"If you're in a relationship and you get locked away in the loony bin with a bunch of crazies, you have no idea how much it makes you miss the stability and penis of the person you love."