Love Island's Malin Andersson has well and truly moved on from Terry Walsh after hooking up with Celebs Go Dating's Jeavon Strett!
On Wednesday evening, Malin hit the town with Jeavon - all while reality fans were watching him on the small screen
enjoying a date with Charlotte Crosby
.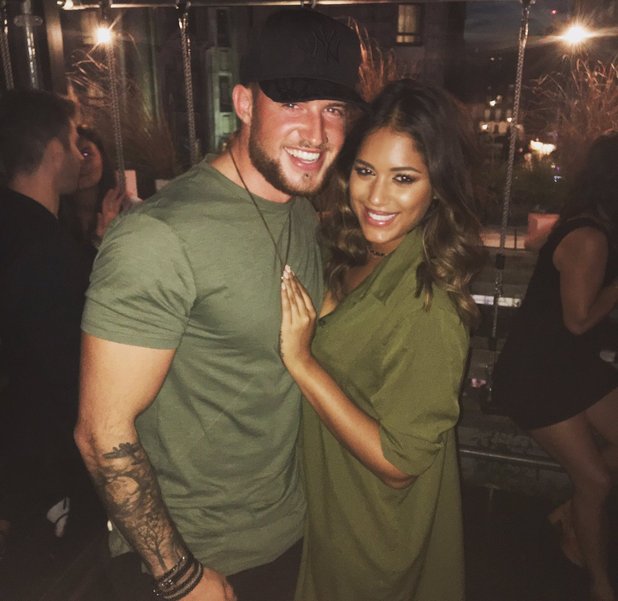 In the lead up to their posh meal, which was aired on E4, former
Geordie Shore
star Charlotte repeatedly moaned about how she did NOT want to meet him at the bar she had chosen next to the River Tyne.
Learning she was meeting Jeavon, Charlotte said: "Anyone but that rank hairy beast! This will be the longest night of my life. He makes us feel sick. I hate his long thin straight hair.
"Why do I have to go? I'd rather be a baked bean. Their only purpose in life is to make people fart. It's just a waste of time. I hate his name. I hate his hair. I hate everything about him. I don't want to go!"
However, after they sat down to their together, Charlotte did a complete U-turn and found herself falling for Jeavon...big time.
"I didn't even want to come on this date and now I'm sliding off my chair and swooning like a giddy school girl!" said Charlotte. "Please like us, Jeavon! Please want to take us on another date!"
Viewers were left wondering whether there will be a second date, but we predict NO. It seems Jeavon and Malin are smitten after meeting a night out since the show was filmed!
(FYI:
Charlotte and Jeavon DID have a second date
but it didn't go too well and that was the end of Charlotte and Jeavon.)

On 1 September, the couple were pictured at a glitzy showbiz party in London and Malin has all but confirmed on Twitter that they are official.
One fan asked the Twittersphere: "Soo I just wanna know if @Charlottegshore and this @Jeavon_Strett are an item now!? @CelebsGoDating #theywerecute."
Malin had one answer - in the form of a winking emoji poking its tongue out. Well that told them!