She makes her Ex On The Beach debut next week and it's clearly going to be emotional for Lillie Lexie Gregg coming face to face with ex-boyfriend Gaz Beadle, particularly after she admits her feelings were so strong she'd thought marriage was in their future.
The
25-year-old arrives at the beach on Tuesday night's (6 September) fourth episode
, much to the shock of Gaz who seems pretty subdued and quiet.
Back at the villa, Lillie tells the girls she only agreed to fly to Thailand because she wanted to get her side of the story out and stop the negativity she's been faced with since her high profile split from Gaz.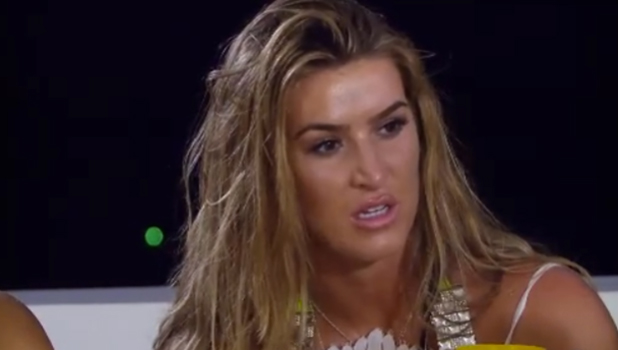 "The only reason I've come out here is the constant nastiness thrown my way," she says to Olivia, Kayleigh and Charlotte. "Everyone knows my name and face because of Gaz but nobody knows me.
"I feel like I had no choice but to do this," she continues. "I need to have my say and let them see me for me and realise I am a normal girl who fell in love with a boy, they had a break up, the whole world knew and she walked away and didn't say a thing.
"Why is everyone giving [me] a hard time? I just want to get on with my life."
Lillie points out she's never spoken publicly about Gaz or defended herself about things that have been said since their split.
"We broke up and I didn't text him, tweet about him, sell a story about him," she says. "It's not that I'm weak, people take my kindness for weakness but I'm not weak."
"I've never, ever loved anybody in my entire life like I loved him" admits Lillie. "That's the person I wanted to marry. I never had feelings like that before. I worshipped him."
Watch Lillie talk about Gaz below:
EOTB
continues Tuesday at 10pm on MTV.