They say anything can happen on live TV as Gaz Beadle discovered when he accidentally let slip an expletive on This Morning.
The 28-year-old is no stranger to the cameras but with
Geordie Shore
and
Ex On The Beach
both filmed and edited, it's perhaps understandable he forgot about the no-swearing on daytime TV rule on Thursday (1 September).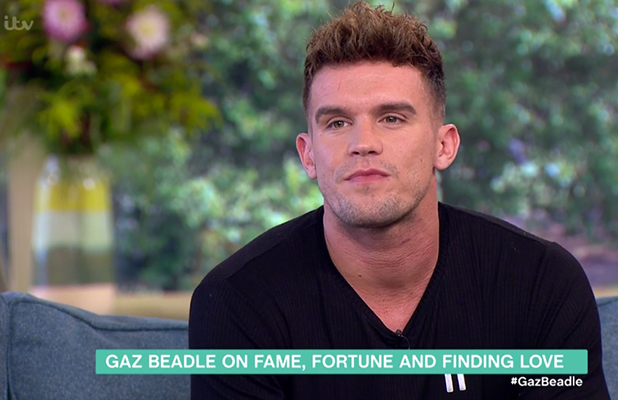 Gaz had been chatting about how to attract women when he remarked: "To be honest I think a lot of lads try to be arrogant and be cocky and whatever. I think it's just be nice and be honest. I think, if you pull a girl, just don't be a kn*b. Just don't kick them out."
Realising his faux pas, he added: "Sorry!"
Eamonn Holmes then apologised to viewers for the language, which came just after Eamonn had to say sorry for
another
guest dropping the F-bomb in an earlier chat.
Afterwards, Gaz tweeted: "I get sooo nervous with things like that, thank you @itvthismorning for having me.. And sorry it's just slipped out #kn*b (sic)."
And, bless, he'd even tweeted BEFORE the show that he needed to watch what he said! "On the way to @itvthismorning #noswearinggaz."
The official
This Morning
Twitter joked in response: "It was a pleasure to have you Gaz. Next time, we're definitely using #NoSwearingGaz as the hashtag...just as your reminder!"
Despite his accidental expletive, Gaz received rave reviews from many fans for his chat.
@GazGShore @itvthismorning You smashed it. You shouldn't be so nervous you were fab!! Xx

— Suzanne ╪ (@suzl84) September 1, 2016
@GazGShore @itvthismorning You did well. You were very honest in that interview. I loved it!

— G E M ⚔ (@GemTollerfield) September 1, 2016
@GazGShore @itvthismorning thought you came across as a really sweet guy

— Tosh Thippadu (@TThippadu) September 1, 2016
@GazGShore @itvthismorning you came across really well think a lot of people saw a different side to you

— Katie humphreys (@Mrs_humphreys1) September 1, 2016
@GazGShore @itvthismorning u done brilliant so honest and true to yourself #knob

— karen marie jones (@swiller30) September 1, 2016