He was accused of getting a "good edit" to help him win Celebrity Big Brother but now out of the house, Stephen Bear has categorically denied that's the case.
The
Ex On The Beach
star, 26, was a controversial housemate in this summer's series, thanks to his divisive and at times antagonising behaviour.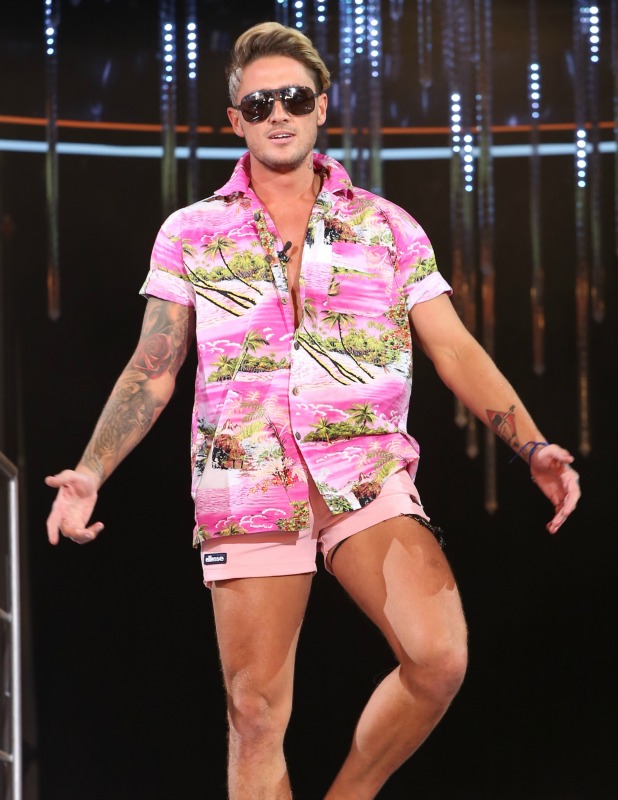 He was eternally nominated and faced eviction FIVE times before the finale, and earned a string of warnings from Big Brother about his antics, but still went on to win the show, leading to mumbling that he'd been given a preferable edit by producers.
So not true, says Bear.
Speaking to our colleagues at
Digital Spy
and other reporters after the finale, Bear say: "I believe everyone's edited how they are so if you keep being funny and positive there's only one way you can be edited. It's true."
He added: "I'm the only person that showed genuine emotion and spoke up for what they believe in. That's why I've won."
Bear defended his behaviour in the house, denying the suggestion he'd been a "bully" at the start, saying he'd just tried to be positive and polite throughout the show.
"All I did was have as much fun as possible," he said. "And if anyone thought I was horrible in the process I'm sorry, but I've had the time of my life in there. I'm sorry if no-one had a good time. Because I had the time of my life in there and all I could do in there was cheer everyone up, so if no-one did enjoy me cheering them up then sorry. "
He added: "I honestly believed, for some reason, because no-one liked me in the house, no-one should like me in the outside world, and now I've won the whole competition people still want me to not see me win. It's pathetic.
"I should be celebrating but instead people keep being horrible that I've won and I think I'm a nice person. I think it should be celebrated."