He was branded a "bully" at the start of Celebrity Big Brother for his divisive antics, but winner Stephen Bear isn't allowing that to affect him, instead changing the meaning of the negative term into something positive.
Okay...
The
Ex On The Beach
star, 26, won the summer series of
CBB
despite his controversial and divisive behaviour, which earned him a string of warnings from Big Brother.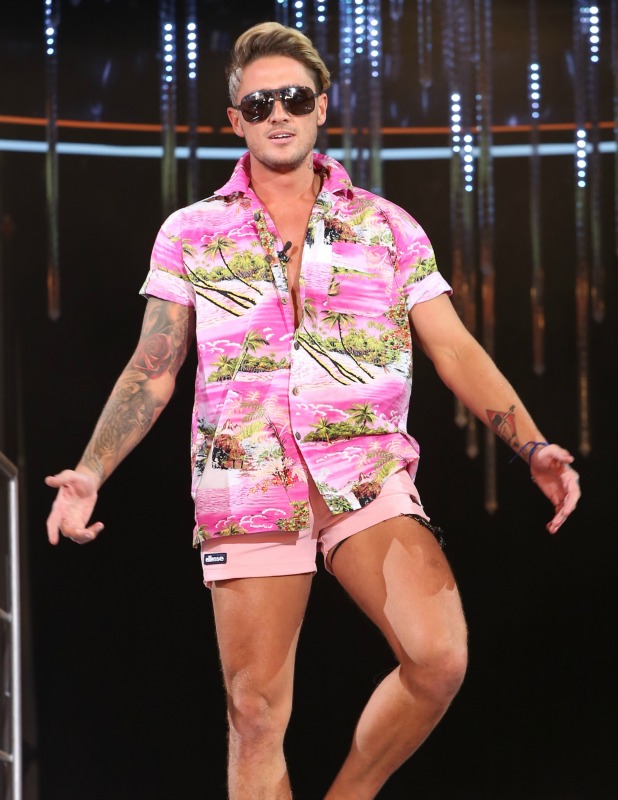 Speaking to our colleagues at
Digital Spy
and other reporters, Bear answered how he felt about being called a "bully" when the show began.
And in typical Bear fashion, his answer was rather unusual.
"I haven't seen all the episodes," he said. "I think what it is. People didn't know how to take me as a person and if being bullying [means] someone [who] I think was trying to be fun and very light-hearted and [make sure] people shouldn't take themselves so seriously, then I am a bully for being so positive.
"Bullying people into being positive."
Bear went on to muse: "It seems to me from coming out is that everyone don't like me being the winner and I don't know why - is it my haircut? Is it my fake tan? Is it my positive attitude? I should be celebrating but instead people keep being horrible that I've won and I think I'm a nice person. I think it should be celebrated."
He said he had "no regrets" about his time in the house: "Nothing. Not one thing. I thought I done amazing."
"All I did was have as much fun as possible," he added. "And if anyone thought I was horrible in the process I'm sorry, but I've had the time of my life in there. I'm sorry if no-one had a good time. Because I had the time of my life in there and all I could do in there was cheer everyone up, so if no-one did enjoy me cheering them up then sorry. "
Bear concluded: "The biggest part of why I was doing it is because just to know as a person I'm actually alright. And you saw every side of me in the house and the fact that you saw all sides of me and I still won, I feel amazing. And it should be celebrated, because I am a nice person."