Ex On The Beach: Jem Lucy exploded at new arrival Holly Rickwood and her ex-boyfriend Hawley, after being sent pictures of the pair kissing during their date.
Holly was one of the latest exes to arrive on the show, surprising her former flame Stephen Bear on the beach, and her arrival definitely caused a stir.
She ended up having THREE cat fights with other girls in the villa, including one major row with Jem.
Holly and Hawley had been sent on a whiskey tasting date and the Tablet of Terror stirred up trouble by sending Jem photos of the pair kissing, and Hawley licking a shot off of Holly's thigh. Back at the villa, Jem broke down and admitted: "I can't deal with this."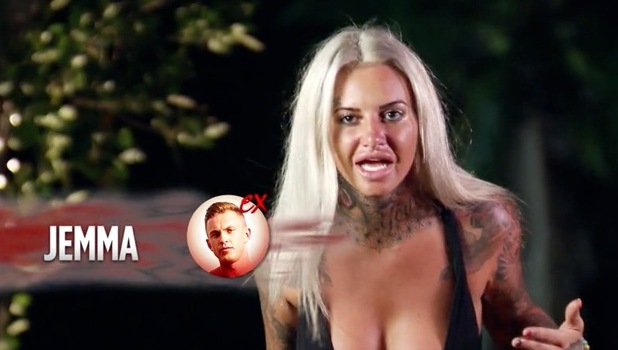 She and Hawley ended on bad terms and still haven't managed to clear the air, despite being reunited on
Ex On The Beach
.
Hawley was left fuming after learning Jem had bedded Gaz on her first night in the villa
, and when the exes had tried to sort out their issues,
Jem further upset Hawley by admitting she had got together with his best friend Scotty T.
Hawley then vowed to make it his mission to "f**k Jemma over" and appeared to be given the perfect opportunity for revenge by dating Holly.
Just the pair enjoying some one on one time together was enough to rile Jem and she told the camera: "Hawley's on a date with Bear's ex Holly, what the f**k is going to happen? I know that Hawley wants revenge and Holly's a f**king easy bitch. At the end of the day, if they get together I'm going to make her life a living hell."
Bear then continued to wind Jemma up and told her: "I've got the feeling Hawley is on a bit of a rampage at the minute, he wants to bang. Only because you two [Jem and Gaz] got together, he wants to prove a point."
Claiming she'll kick off if she finds out Holly and Hawley kiss, Jem stormed off and declared: "I'll just get my revenge back again, then. I'm f**king sick of playing this game of revenge."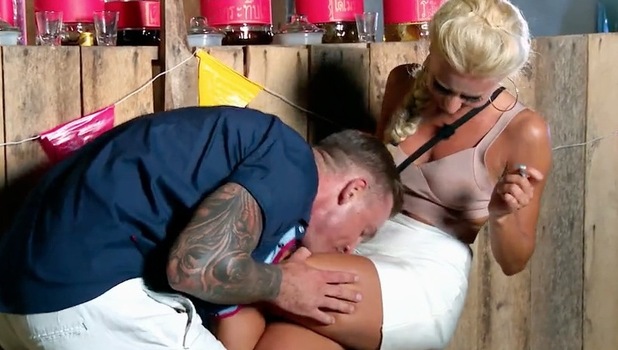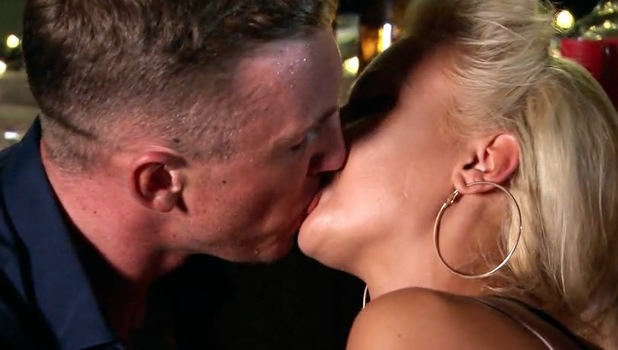 Hawley, meanwhile, appeared to rule out his revenge plan when it comes to Jem. He admitted he would like to get back with Jem, but finds Holly attractive and told Holly on their date: "I would like to get revenge [on Jem], but it would be me stooping down to her level. If I get with someone, it's going to be for a genuine purpose... actually liking someone."
He filled Holly in on his turbulent relationship with Jem and she admitted she "felt sorry for him." Next thing you know, the pair are locking lips and photographic evidence is sent to the others back at the villa.
Prior to the Tablet of Terror going off, Jem had been kissing Jordan Davies as part of a game, but she soon lost interest on hearing Hawley and Holly had snogged.
"You want to play games? I'll play games f**king harder," Jem insisted. "Does that tablet want to get smashed up? He will never have this again. The pr**k that is Hawley is trying to get revenge with some sk*t that looks like a twelve year old."
Breaking down in tears, she admitted: "I can't deal with it."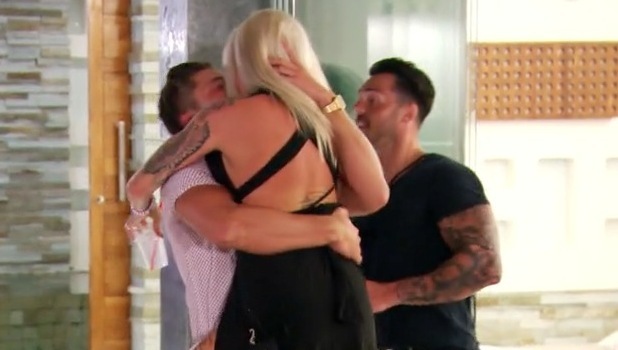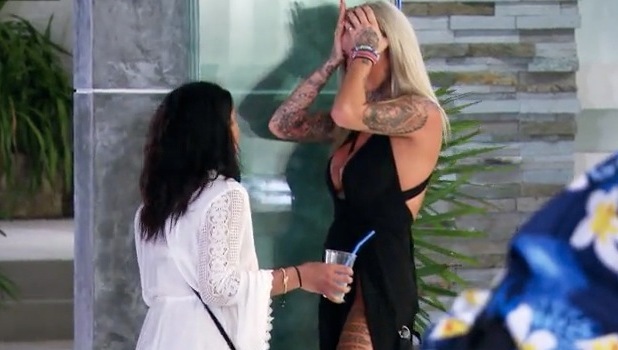 When Hawley and Holly retuned to the villa, things majorly kicked off - especially as Kayleigh Morris had stirred the pot earlier, telling Holly that Jem had been slagging her off behind her back.
Next thing you know, the girls were being separated by security as Jem launched herself at Holly and pulled on her hair.
Hawley then confronted Jem and said: "All I've had since I've been here is f**king aggro from you. I've been out and actually enjoyed myself and you're kicking off like that. I think you've got issues Jemma."
That didn't go down with Jem and she hit back, while throwing her drink at Hawley: "You've got issues you f**king pr**k. Do you fancy Holly? Do you think she's fit? Do you want to bang her?"
Hawley admitted he fancied Holly, prompting Jem to vent: "His type is big boobs, tattoos. She's got double As yeah, no tattoos, f**king extensions that fall out on the floor. My hair is real babe. Have you pulled this, yeah? My hair's f**king real. We are in an environment where I cannot escape."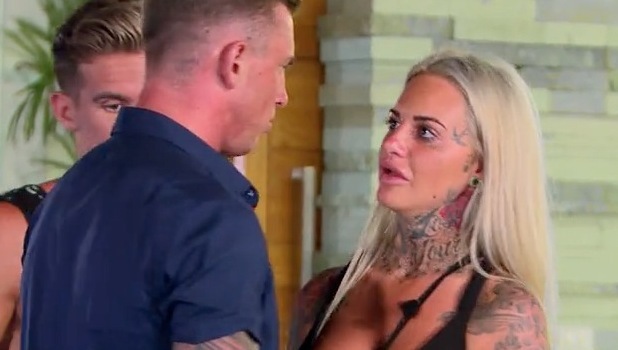 Fans then saw her go up to the penthouse several times, where Holly and Hawley were in bed together, and try to get in.
The next morning, Jem confessed: "Last night was probably one of the worst nights I've had because Hawley got with somebody. One minute I f**king hate him and then the next minute, I look at him and I'm like I f**king love you. He's my ex and I still think of him as my boyfriend and he's f**king with Holly. I'm really struggling."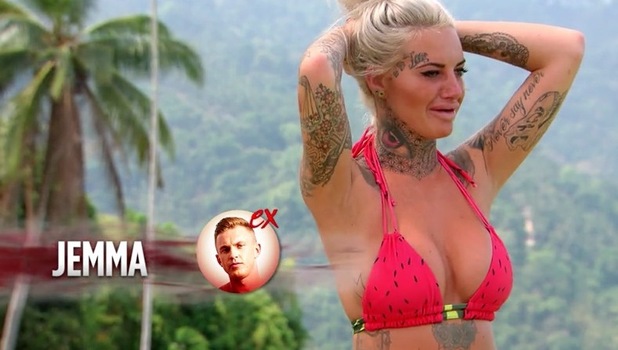 Ex On The Beach continues Tuesday 6 September at 10pm on MTV.
Follow us on Twitter @RevealMag for all your celeb, fashion and beauty news!
Fancy winning some GREAT prizes? Check out Reveal Competitions here!