Ex On The Beach's Stephen Bear has decided the best way to Charlotte Dawson's heart is by writing her a romantic poem... well, er, his version of a romantic poem!
Fans of the MTV show's fifth series will know the 26-year-old reality star has his eye on newbie Charlotte, so when they were sent on a Thai language class date on Tuesday night (30 August) it was the perfect opportunity to woo Char with his literary skills.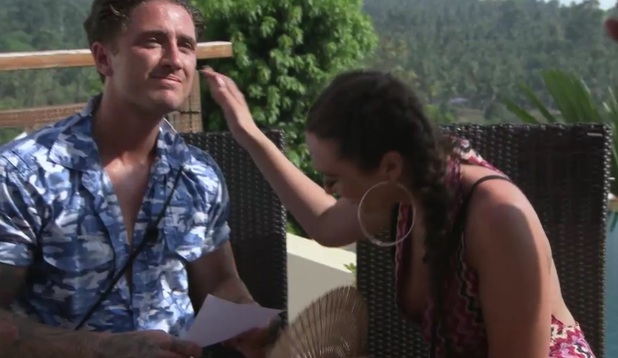 "I really like you a lot and wrote you a poem," declared Bear.
"I'm glad you're here with me / your eyes sparkle like the Thailand sea / me and you are having fun / I would like to do you up the bum."
Oh, Bear, you charmer!
Charlotte found it hilarious and replied: "Would I let Bear do me up the bum? Well, we'll see what happens tonight!"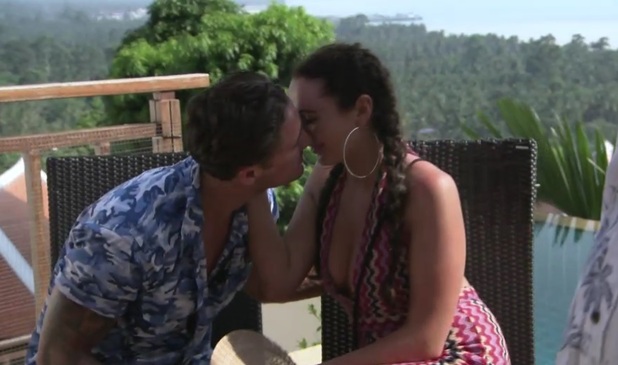 Bear also learned the Thai translations for amorous and poetic phrases such as, "I want to get your knickers off" and "I want to lick your noony."
The pair flirted up a storm during the third episode, including a make-up session in the bedroom.
"We kissed," recalled Bear. "I touched her noony. Just on the cloth, I didn't want to be creepy. I squeezed her bum and chatted a lot of s**t in her ear, but you know what? She enjoyed it!"
Back at the villa, the pair told the house the date had been great.
"Our date was very sexual," said Bear. "There was learning Thai, we kept on kissing, loads of kissing! She's the best kisser I've ever had in my whole entire life."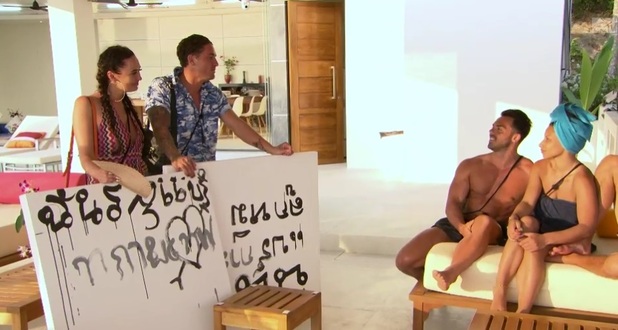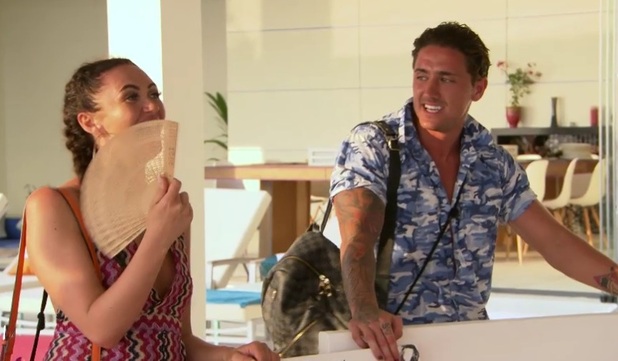 So, the question is, will there be a second date?
Well, Charlotte is up for it! Though Liam Lewis did ask where that left him: does she want a date with him as well? She said she'd be up for that and he promised to show her a better time than Bear did. Game on!
Watch Char and Bear's date below!