Celebrity Big Brother winner Stephen Bear went shirtless on Tuesday's Loose Women, but before you go, 'huh?!' there was actually a very good reason!
After his interview with the ladies, the
Ex On The Beach
star, 26, was challenged to a game of Egg Russian Roulette against Katie Price.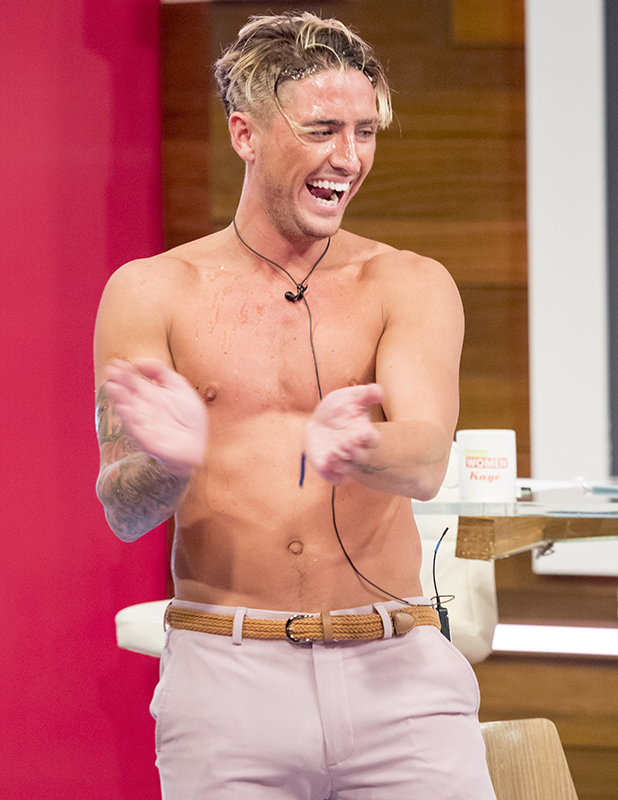 "We didn't ask him to take his shirt off, he volunteered to take it off," said Kaye Adams, introducing the segment.
"It was a nice shirt."
Bear also pointed out he had a busy day of interviews and publicity ahead of him so didn't really need egg on his shirt. Fair point!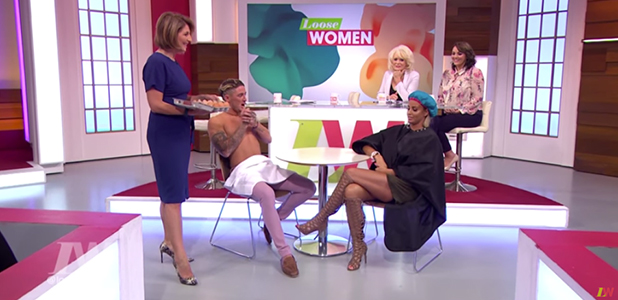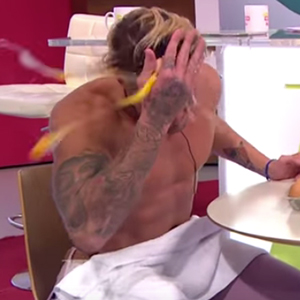 The whole concept of Egg Russian Roulette is Bear and Katie each had to pick eggs from a box and smash them against their forehead: some of the eggs were hard boiled, some freshly laid.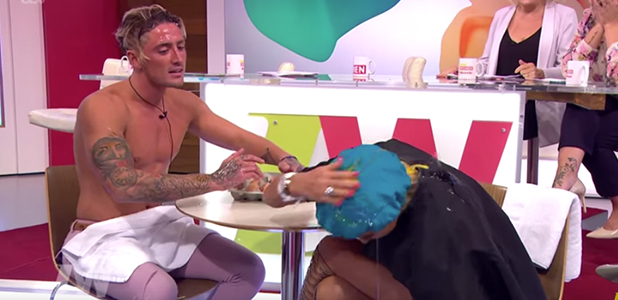 Of course, the first egg Bear picked was raw, resulting in
lots
of gooey, dripping yolk running down his face. Katie was also unfortunate with her first pick, which she crumbled on to the top of a shower cap protecting her hair.
So messy!
Check out the video below to see how Bear and Katie's challenge went!
Of course, the reason why the panel had an egg-themed challenge for Bear was a reference to *that* pancake making moment in the
Celebrity Big Brother
house, where he decided to make the fluffy goodies for housemates but ended up 'accidentally' cracking the eggs when he dropped them.
Missed it? Relive the moment below!