Love Island's Tom Powell has assured fans that girlfriend Sophie Gradon is okay after she deleted her Twitter account.
The former Miss Great Britain, 30, had more than 100,000 followers before her social networking profile disappeared over the weekend, sparking concern among fans.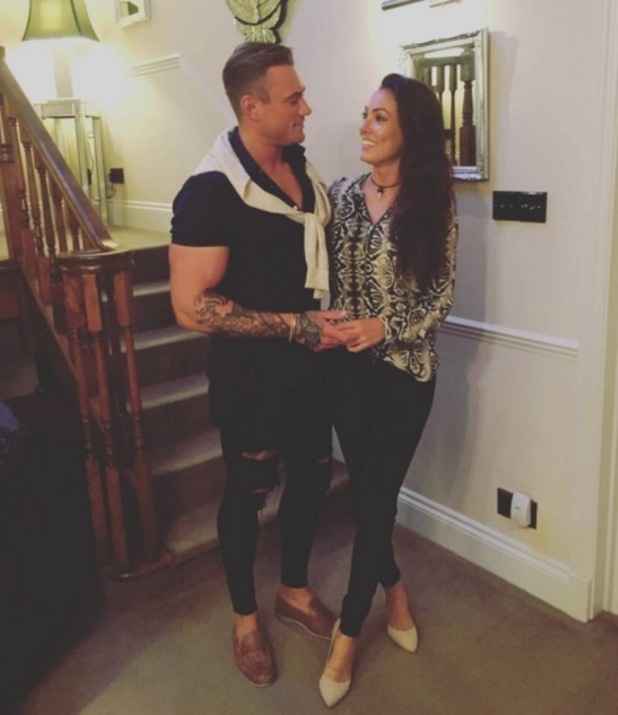 Boyfriend Tom, 24, however, tweeted: "For everyone asking Sophie is fine she's just having some quality time with her family and didn't want any distractions."
Plenty of fans applauded Sophie's decision to take a break from social media.
@ThomasJ_powell good , you don't need your phone glued to you it's called real life

— Hollie (@hollie_barbs) August 30, 2016
@ThomasJ_powell good idea social media can be very draining on people who suddenly get fame its a double edged sword good and bad

— TEG39 (@TEG32) August 29, 2016
@ThomasJ_powell glad to hear it

— Kayleigh Wild (@kayleighwild__) August 29, 2016
Sophie's also deleted her Snapchat although her Instagram is still online.
Perhaps Tom will be keeping fans updated on Sophie news from now on? After all, when one follower pointed out over the weekend it's "cute" that he posts things about Soph's achievements online, he replied: "Of course I do, we're a team."
He also tweeted he's making plans for Sophie's upcoming birthday!
The couple met on the second series of
Love Island
over the summer and made it official on the show. They went through a rocky patch in front of the camera, briefly splitting before reuniting, only for Tom then to be eliminated, leaving Sophie alone.
While Tom was back in the UK, Sophie had a brief flirtation with newcomer Katie Salmon, coupling up with her. But she then ended their coupling and quit the show to be with Tom, not wanting to jeopardise their relationship.
They got things back on track at home and have been smitten even since!