Celebrity Big Brother winner Stephen Bear has confirmed he was paid £12,000 to compete on the show.
The
Ex On The Beach
star, 26, confirmed his fee on ITV's
Loose Women
on Tuesday (30 August), saying he was the lowest paid of all the celebrity housemates this year.
Not that he seemed to care.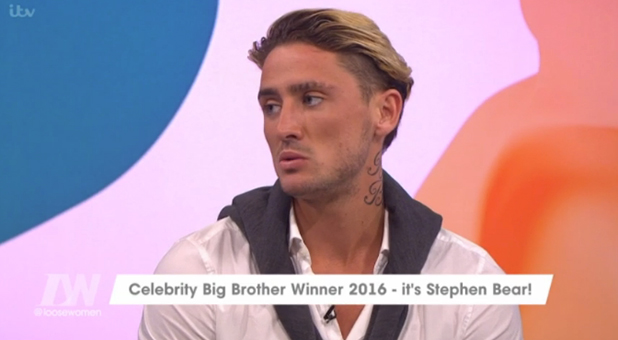 Addressing his somewhat controversial behaviour this series, Bear said: "I go on shows and I want the most airtime. Who knows where it might lead to? I got on
Celebrity Big Brother
. I'm not a nasty person. I spilled a bit of coffee on the floor. Big deal. I got paid £12,000 to go on there, [other housemates] get a hundred grand.
"I would have done it for nothing. All they talked about was, 'I got this much money, I got this much.' Who cares? It's a bit of paper. It's all they talked about in there. It was so boring."
That being said, the star admitted he's now hoping to rake in the money in following his win!
When asked how his Bank Holiday weekend had been, Bear joked: "Now, I have a lot of money I had a blinder!
"No, I've been working, been on PAs and doing interviews for money. It's been great."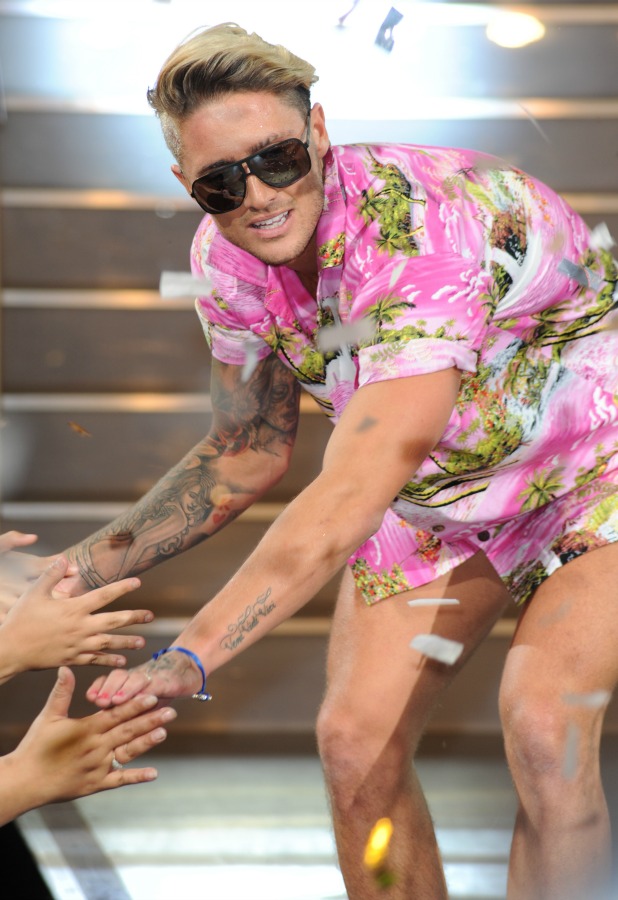 Bear's fee had been leaked to the papers during his time on the show, and housemate Renee Graziano appeared to confirm it in her post-finale interview over the weekend while discussing his behaviour.
"He earned his $12,000 cheque. Hey, if that's what you're worth. That's what it cost to fly me, but you know. I'm not spoiled. How much did I get? A lot more than that! How many fingers have you got in the room? Now multiply it by 100."