Celebrity Big Brother's Marnie Simpson has admitted she's "upset" by remarks housemate Saira Khan has made about her in the press.
Marnie, who finished the Channel 5 show in fourth place during Friday night's finale, told ITV's
This Morning
she'd been friendly with Saira in the house so was unhappy to learn what Saira had been saying after she was the second housemate to be evicted earlier this month.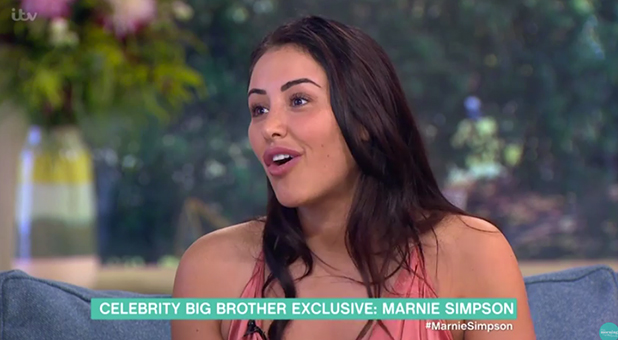 One
comment Saira, 46, made was to Loose Women
, when she claimed: "When I walked into the house, the very first question [Marnie] asked me was, 'Who are you going to sleep with in the house?' That was her first question."
It came after a controversial moment in the
CBB
house where
Marnie flashed her breasts at an unimpressed Saira
during a boozy game of truth or dare.
Marnie said: "I was upset over [what Saira said] because I was one of the very few people in there who liked Saira. I used to get in deep conversations with her, and she was one of the only people I opened up to, told about my childhood and family. I told her a lot of personal things and I liked her, so to come out and see all that, I thought it was very unfair of her to do that to me and say that while I was still [in the house].
Marnie continued: "She knows that was completely untrue what she said."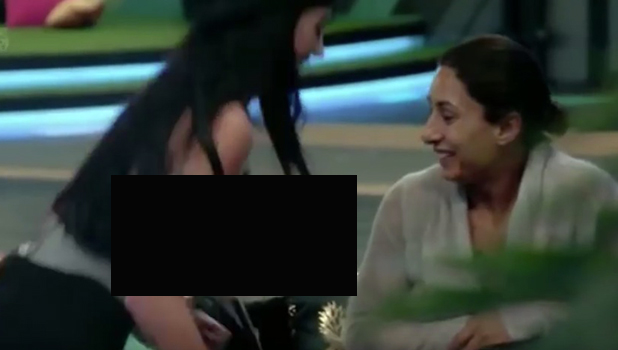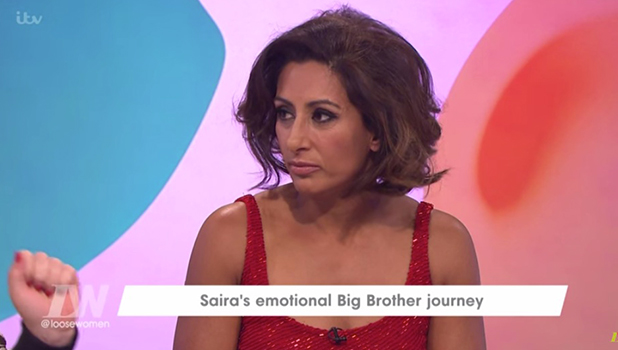 Ruth Langsford then reiterated what they were talking. "She was basically saying you knew right from the start your game was to go in there and sleep with somebody," said Ruth.
Marnie hooked up with housemate Lewis Bloor while on the show, exchanging 'I love yous' after ten days.
But Marnie countered: "That's ridiculous. She knows that's not true! She would always say to Lewis, 'I've never met a girl like her. I've travelled around the world and I never came across a young girl as special as [Marnie].' So why would she say that if she thinks I'm a prostitute, you know what I mean?"
Marnie, 24, said she saw Saira at the after show, but things hadn't been resolved. "I saw her and she came up to me so I went to give her a cuddle 'cause I hadn't seen her, and she said, 'There's been a bit of press, don't look too much into it, you know what the press is like.'"
Saira has yet to comment.