Love Island's Alex Bowen has explained his reaction to Zara Holland's Loose Women interview about losing her Miss Great Britain title, claiming 'it made him look bad.'
Zara had joined the
Loose Women
panel to discuss Miss GB's decision to de-throne her, after she confessed to sleeping with Alex on TV during
Love Island's
second series.
On the show, Zara had mentioned that alcohol had played a part in her decision to sleep with Alex and he has now said that her comments had put him in a bad light.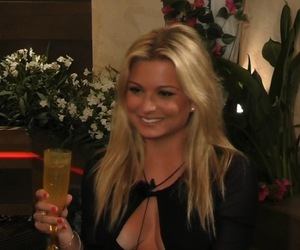 Speaking exclusively to
Reveal
, while we caught up with him and Olivia Buckland as the pair moved in together, Alex explained why he had felt the need to defend himself on Twitter following Zara's interview.
Alex shared a lengthy message with his Twitter followers, at the time, to have his say on the situation.
He responded to those accusing him of not taking his share of the blame for Zara losing her Miss GB crown, insisting that he didn't hold any responsibility to an organisation, like Zara had, so he could choose to act as he wanted. He also criticised Zara for suggesting she was drunk when the pair slept together.
While Zara did mention alcohol had been involved with her decision to have sex on the show, she did stress she wasn't using it as an excuse.
Alex, meanwhile, hit out at Zara for mentioning alcohol. He told us: "I don't really care what people have to say about me to be honest, but it was the fact that Zara said she was drunk, when actually, you can't get drunk on Love Island.
"You have a drink and it's nine o' clock and you can't have another drink for another hour until ten! They ration your alcohol because they don't want anything bad kicking off - it's a couples show and no-one wants fights or massive arguments and that's always going to happen when people are drunk.
"She said she was drunk and people agreed with her on Twitter which made me look really bad, almost like I'd taken advantage, but Zara asked me to go in there and Zara put it on me even though she's making it look like I suggested it. The whole country knows! She's the one that wanted to stay."
"People started to pipe up to me, that's when I had to say, look - it's in the past and you made your decision, you've done it now. We were both there but I didn't have a crown to lose. She made that decision and she flopped, done, that's it. Get over it!"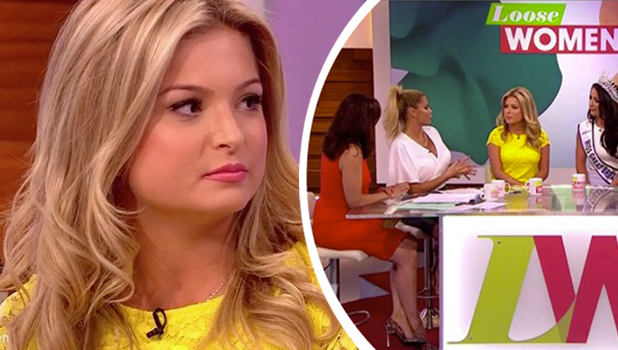 Zara had said when asked on the show why she'd had sex on TV: "Alcohol, in the moment. I'm a 20-year-old girl and I made a mistake and hold my hands up. I'm living with the consequences right now. I'm a massive lightweight and I can't drink champagne. I'm not saying that's an excuse."
Her interview had caused some controversy,
as some viewers accused the Loose Women panel of being too harsh on her.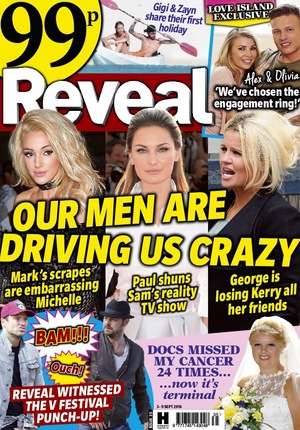 While Alex claimed that the show "did go at Zara a little bit", he has said he thinks Zara now needs to move on.
"She's gone on there knowing full well that they were going to talk about [her losing her crown]," he told us. "She just wants to get back in the press. She's the one that's f**ked it up for herself, get on with it, get over it and move on. She made her bed and now she should lay in it."
On the show,
Zara had been joined by Miss GB's runner up for its 2015/16 pageant Deone Robertson
, and she criticised Deone for accepting her crown. Zara claimed that if she had been in Deone's position she would never have taken the title, after it had been stripped from the pageant winner.
Alex, however, isn't so convinced. He claimed: "She's a liar if she says she wouldn't. One hundred percent she would take the crown."
Zara has continuously said she regrets having sex with Alex on camera. Following her
Loose Women
interview, she tweeted: "No one is perfect, everyone makes mistakes! You live and you learn."
Catch more from our exclusive chat with Alex and Olivia in this week's issue of Reveal magazine, available to buy now.
Follow us on Twitter @RevealMag for all your celeb, fashion and beauty news!
Fancy winning some GREAT prizes? Check out Reveal Competitions here!