After starting their relationship living together, Love Island lovebirds Alex Bowen, 25, and Olivia Buckland, 22, couldn't bear to be apart when they left the villa and, two months down the line, the Wolverhampton lad has moved into his girlfriend's flat in Essex. As they open the door to their home to Reveal, the smitten pair tell us their plans for their future – including his marriage proposal and buying their first home together…
Missed the mag? Here's the interview in full!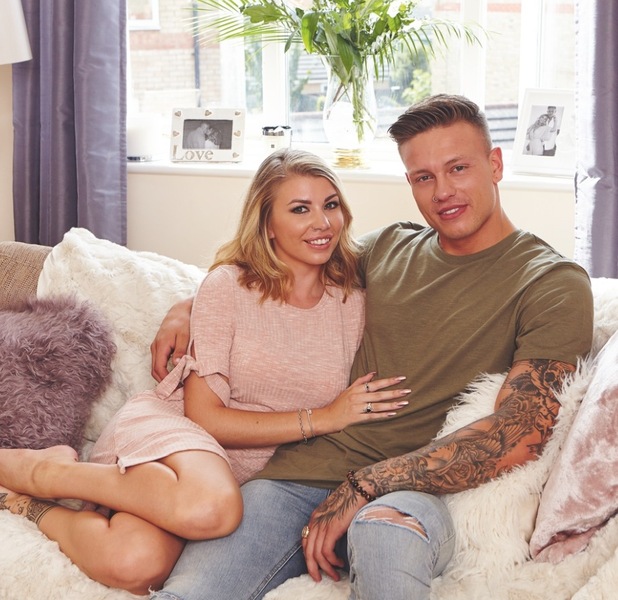 Hi Alex and Olivia! This place looks cosy - how long have you been living together?Olivia:
Alex has been moving in things for a couple of weeks but now he's got everything here in and he's got a key, so it's official!
Out of the two weeks, how much time have you spent together?O:
Pretty much all the time. Because we're so busy now, people must think we don't spend that much time together, but we manage it. He has a club PA [personal appearance] pretty much every night but he always comes back here after.
Alex:
A lot of lads stay over in a hotel after they do club PAs, but I come straight back, even if I'm three-and-a-half hours away. So if I finish at 1am, I make the drive back so I'm here in bed by 4am.
O:
Unless he's in Ireland… then he doesn't come back!
Have you missed home, Alex?A:
It's been a bit difficult, because I've wanted to spend my time here so I can properly settle in. Now that I'm fully settled, I can go back to Wolverhampton whenever I want, and my mum is coming to stay here with us as well.
O:
We're taking her to Sheesh [restaurant]
Is it the first time you've both lived with a partner?
A:
It's the first time I've moved out of home! It's always been me and my mum. I'm an only child so it's been difficult for my mum, but it was going to happen sooner or later – I mean, I'm 25 now! Plus she really likes Olivia. But she did shed a few tears, bless her.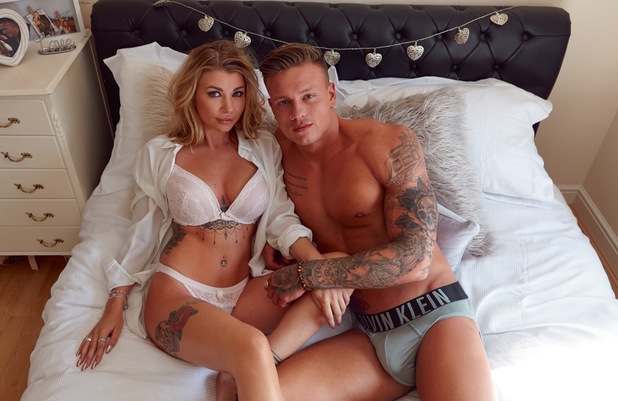 Alex, do you feel you've given up a lot to move here?A:
I think I'm gaining more. Obviously I'm going to miss my friends and my family a lot, but I didn't expect to meet Olivia in there, and I didn't expect us to be this strong either. So, if keeping me and her together means me moving to Essex, then that means me moving here [for her].
Are you looking to buy together?
O:
Yeah we're saving up now. We've got this flat for another half a year so we're saving and looking at places to buy, probably about January time.
A:
I want a place that has a garden because we want a puppy – a little Frenchie [French Bulldog] called Giorgio. I want a garden so we can have a hot tub in the garden! We're looking to buy around here, in Chelmsford. I really like Essex.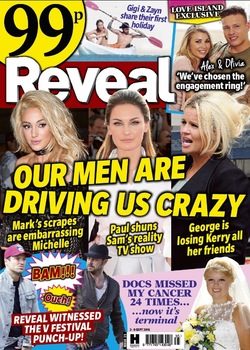 Sounds serious! Have you spoken about kids and marriage?
A:
Well, we were shopping one day and went into a jewellery shop. I was looking at a Rolex and told Liv she could buy me a watch and she said, "If I buy you a watch you can buy me a ring", and I said, "Maybe by the end of the year then." We'll see how it goes but I've never been this happy. Before I went on Love Island, I didn't even have an idea of when I'd move out of home - now I've got a girlfriend, we're getting a house together and I'm happy. I'm not going to say it's going to be a year until I propose because then she'll be there like, "Erm, it's a year to the day and you haven't proposed!" So it could be less, it could be more.
O:
It better not be seven years!
A:
It won't be that long. She's already sent me a picture of the ring that she wants though.
O:
[laughing] Don't tell everyone, Alex!
A:
It is a nice ring!
Have you thought about how you'll propose, Alex?
Obviously I can't say how I'll do it! But when I do, I'm [going to be] proper romantic.
What's the most romantic thing you've done for Olivia?A:
I've booked her a trip to New York for her birthday (on January 3), so we're going to be there over Christmas and New Year.
O:
When I came back from holiday in Marbella, he surprised me with it – I cried!
A:
I did it in a nice way. I put flowers on the bed, then I got her phone and changed her wallpaper to a picture of New York.
O:
No one's done anything that nice for me.
A:
We're going to Barbados at the end of October, too, and next year we're going to Florida with [Love Island winners] Nathan [Massey] and Cara [De La Hoyde].
Did you ever expect all of this to happen?O:
I'm not going to lie. I literally went onto Love Island for a laugh. I think all of our friends are shocked!
A:
They've been really supportive – I think they're stunned we're this serious, but they understand. My friends are proud of me and they're happy for us, plus they know they can come and stay whenever they want [at our house].
What's it like having some boy stuff inside the house, Olivia?O:
It's weird because I've lived on my own for about two years, so it's always been girlie stuff and now I'm picking up underpants like, 'What is this?!'
A:
We've lived together before anyway, so with people saying it was quick to move in with each other, they have to remember that. When I was living back at home after Love Island and Olivia was living here, it was weird not being with each other, so it made sense to move in. A month in that villa felt like half a year of a normal relationship anyway.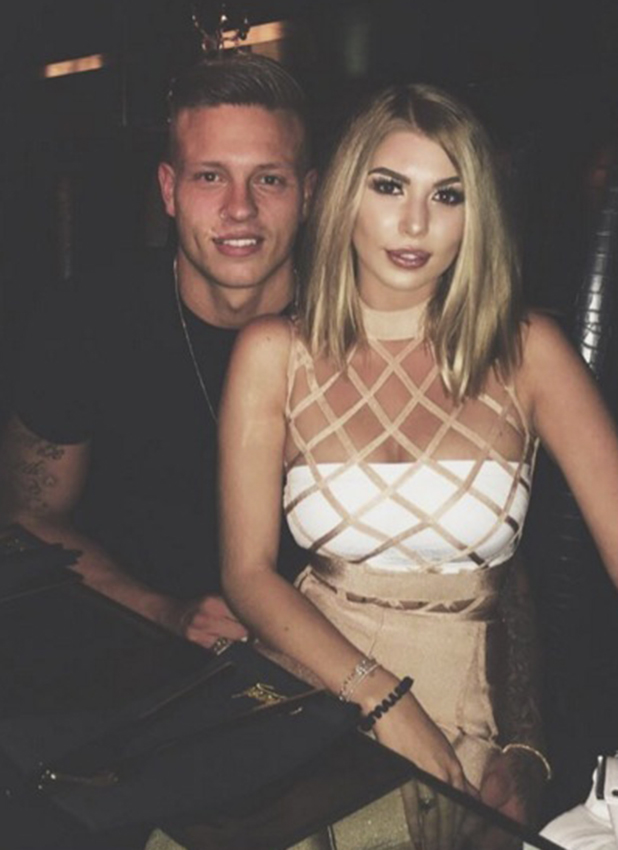 Have either of you got any bad habits you don't particularly like?A:
She says I leave wet towels scrunched up and not on the rail, so they don't dry properly, but, [turns to Olivia] you did it yesterday...
O:
No I didn't, Alex.
A:
Yes, you did!
O:
You're lying.
A:
[Laughs] But you know what? We haven't had an argument yet. Even in the villa, we didn't have arguments. We had what I call 'stressful chats!'
O:
He also doesn't change the toilet roll when it's finished, but then again, I can't complain too much because... New York!
Alex, is there anything you find annoying about Olivia?A:
Erm... there was. What was it? Oh yeah, she leaves stuff on the windowsill.
O:
[Laughs] If that's it, then I'm not doing too badly, am I?!