Marnie Simpson has admitted she occasionally "crossed the boundaries" in Celebrity Big Brother as she forgot she wasn't on Geordie Shore.
The 24-year-old raised eyebrows with some of her behaviour in the
CBB
house over the summer including going full frontal naked and
flashing her boobs at Saira Khan.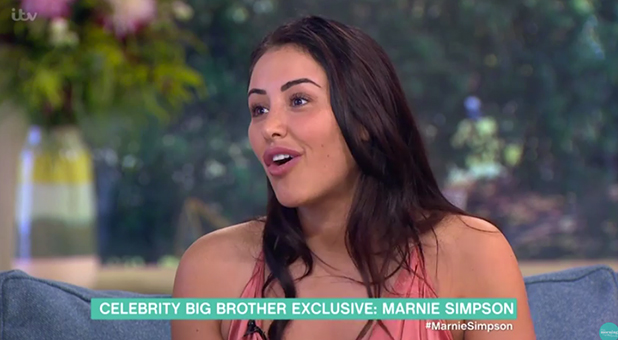 Speaking on ITV's
This Morning
on Tuesday (30 August), Marnie, who finished fourth this series, said: "I went straight from
Geordie
into there and I was still in my
Geordie
ways and I forgot that group of people wasn't my
Geordie
group of people and there were boundaries and sometimes I crossed them."
Ruth Langsford pressed deeper, saying did Marnie not predict when she flashed her breasts at Saira during truth or dare that it would upset Saira, an older woman, and that it wouldn't be seen as acceptable.
"Maybe I'd had a little bit too much to drink, but that type of stuff is really acceptable on
Geordie Shore
," replied Marnie, "so when I'm drunk, I just assumed it would be then, but it clearly wasn't."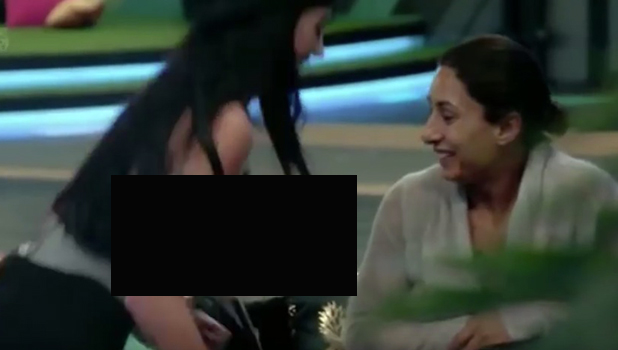 Marnie added that she'd been "really upset" by some of the coverage of that incident, particularly where she's been branded a "bully".
"When I came out, I was really upset because I saw people saying I'm a bully and that's completely not true," she insisted. "That's the last thing I wanted to do, to offend anyone. It was supposed to be a harmless joke to lighten the mood, because there was a lot of tension in there. If you were there, you could feel it. It wasn't a very nice place to be.
"I genuinely thought it would make people laugh and it didn't."
Watch Marnie's full chat below:
Saira, meanwhile, has said she felt "disappointed and degraded" by Marnie's actions, particularly as the incident happened on a day she'd been feeling low and upset in the house.
Speaking on
Loose Women
earlier this month, Saira said: "At that point I just looked at her and thought, 'I feel really sorry for you that you feel you have to do that. That you use your body as a weapon. That you have such low esteem of yourself that you would even take that as a dare.'
"In her world that's acceptable behaviour and that's what shocked me. I've seen a pair of boobs, I'm not shocked by t hem. It was the whole intention and package that came with it and on a day when I was missing my kids and husband. You could see, I was visibly upset."