Celebrity Big Brother's Aubrey O'Day has been making up for lost time when it comes to boyfriend Pauly D and the bedroom!
The singer and reality star finished fifth on the Channel 5 reality show on Friday night (26 August) and was surprised by Pauly D waiting for her in the audience, after he flew from the US to London to support her.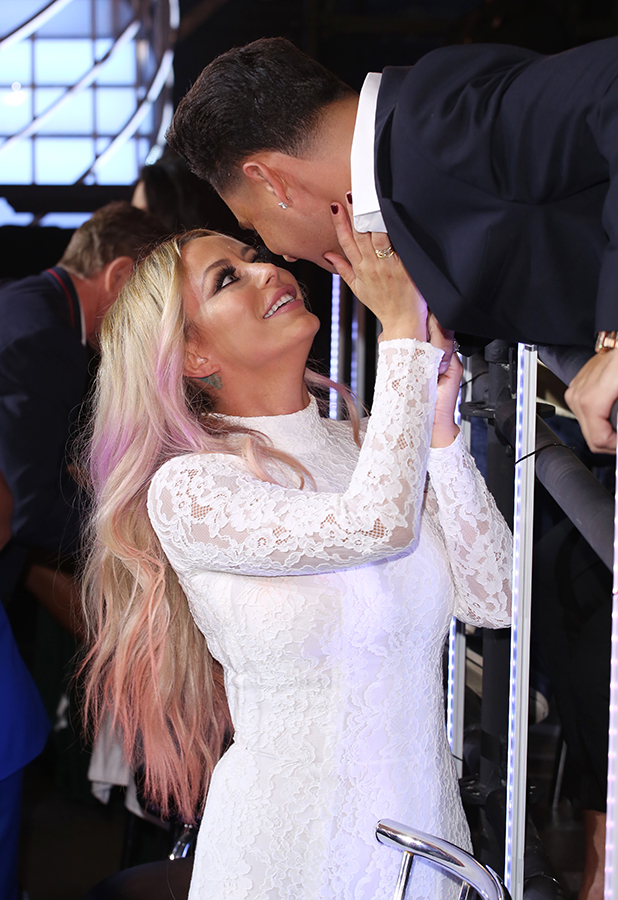 "I had no idea that Pauly was going to be there!" said Aubrey, while chatting to our colleagues at
Digital Spy
and other reporters over the weekend.
"We're actually in bed right now, we've shagged about five million times. Oh yeah. I utilised all of Renee's blowjob advice! And I even had an English breakfast and he still is having an American breakfast. He just doesn't know yet. He doesn't know these British ways.
"I like them. He was like, 'Why are there beans next to your eggs?' I was like, 'Oh sweetie, I'll have to explain later'."
Aubrey, 32, admitted that she'd been "totally serious" in the house when she spoke about sexual frustration, explaining: "You have no idea. If you're in a relationship and you get locked away in the loony bin with a bunch of crazies, you have no idea how much it makes you miss the stability and penis of the person you love."
Reflecting on her overall
CBB
experience, she added: "It was a lot of work. It was filthy. And it takes a lot of patience, communication, understanding to get through but I think my expectation was to come into a journey and have an unforgettable experience and that's what happened."