Ex On The Beach's Jem Lucy is left FURIOUS tonight after seeing photos of ex-boyfriend Hawley enjoying a steamy date with newcomer Holly Rickwood.
Uh oh.
In the third episode of the MTV show's fifth series, it's Stephen Bear's ex from series three, Holly, who is the first new arrival to rock up on the beach.
And Hawley is THRILLED as he's planning revenge on Jem.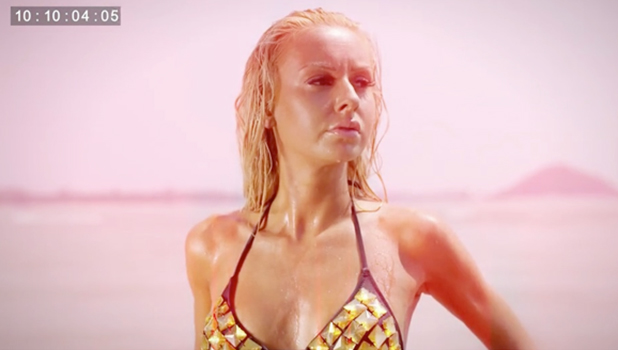 If you remember, he found out last week that
Jem slept with Gaz Beadle on their first night in the villa
, before Jem confessed to
previously bedding Hawley's pal, Geordie Shore's Scotty T
, out of spite towards Hawley. (Scotty T has denied it.)
Hawley's on the beach with Bear and Kayleigh Morris when Holly arrives, and immediately Kayleigh decides to stir the pot. She already knows Holly because they once rowed at a club over Kayleigh's boyfriend, who Holly described as a "sort."
So Kayleigh tells Holly that Jem has been slagging her off behind her back. Eek.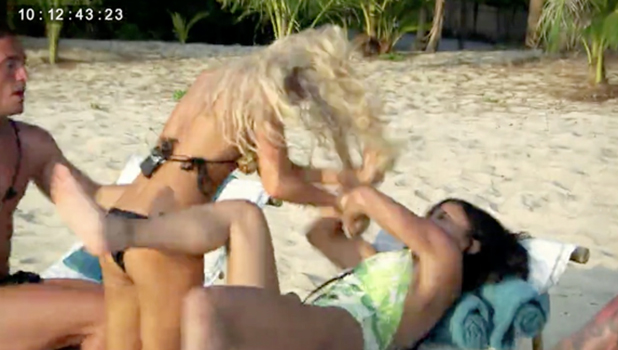 Pot stirring done, Kayleigh heads back to the villa, while the Tablet of Terror sends Holly and Jem's ex Hawley on a Thai whiskey tasting date. You just KNOW this is going to end badly…
Tasting whiskeys with names like "The Hard D*ck", it's no surprise when things get a bit steamy between H & H, and Hawley even licks spilt whiskey from between Holly's legs. It's inevitable they end up kissing…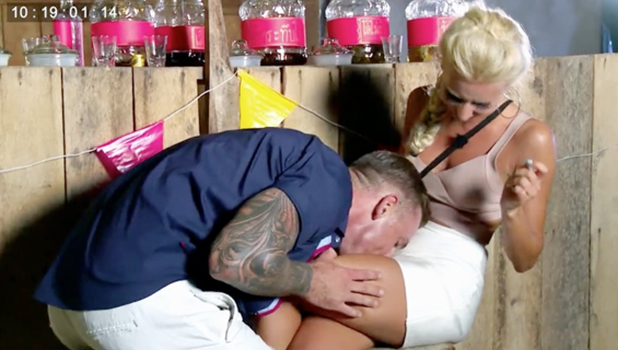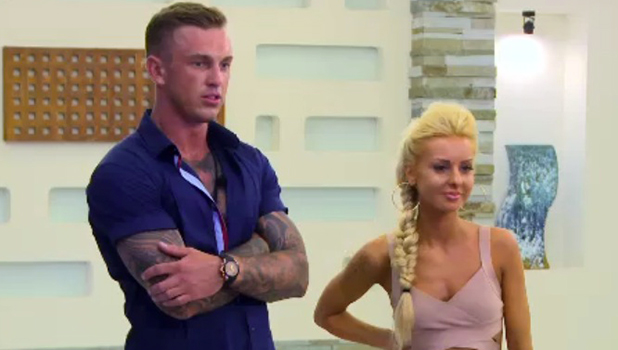 But nothing's private on
EOTB
and the sneaky Tablet of Terror decides to spice things up by sending live footage of the sexy date back to the villa… and Jem!
Jem is FURIOUS and as soon as Holly and Hawley arrive back at the villa she absolutely goes for Holly, resulting in Holly's ex Bear and security intervening to break up the catfight. (But not before one of Holly's hair extensions apparently ends up on the floor.)
Hawley, meanwhile, seems totally unimpressed, telling Jem she has issues.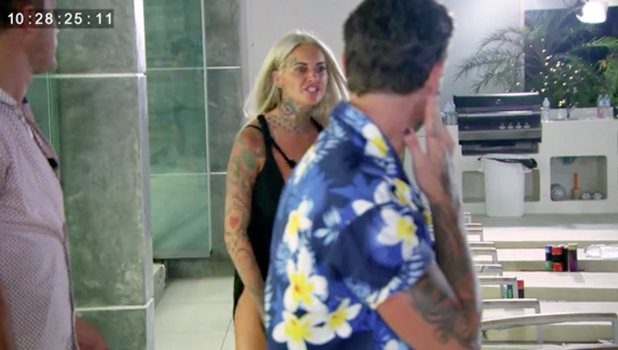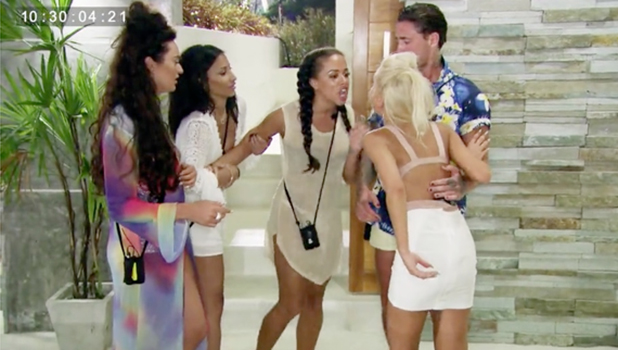 Jem then smashes up the villa before ANOTHER massive row kicks off when she overhears Olivia calling her "boring." Cue the second security intervention of the night.
But is Jem regretting it the next morning? She admits in the cold harsh light of day that she's utterly confused about her feelings towards Hawley. "One minute I just f**king hate him, the next minute I look at him and I'm like I f**king love you…"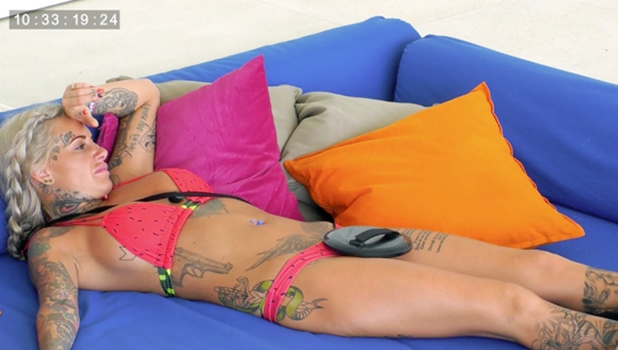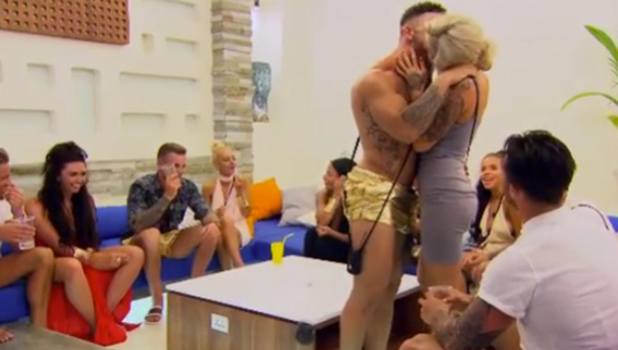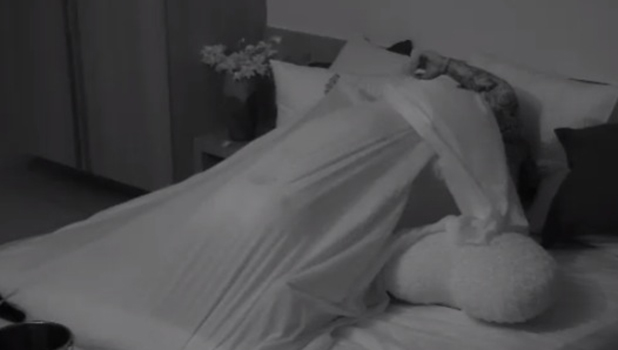 Loving him, however, doesn't stop Jem getting some action of her own later in the night… after Holly and Hawley spend the night in the penthouse, she snogs new arrival Ashley Cain during spin the bottle and accepts his offer of accompanying
him
to the penthouse with Olivia Walsh...
What happens? We'll have to watch tonight and find out!
EOTB
airs tonight at 10pm on MTV.