Celebrity Big Brother's Marnie Simpson has admitted it will be a "struggle" to make things work with Lewis Bloor outside the house, but she feels "very strongly" they have a great future together.
The
Geordie Shore
star hooked up with ex-
TOWIE
castmate Lewis in this summer's
CBB
series, exchanging 'I love yous' just ten days after getting together.
Now out of the house, Marnie has said everything that happened between her and Lewis was genuine, dismissing those whisperings of a showmance that would end once the show finished.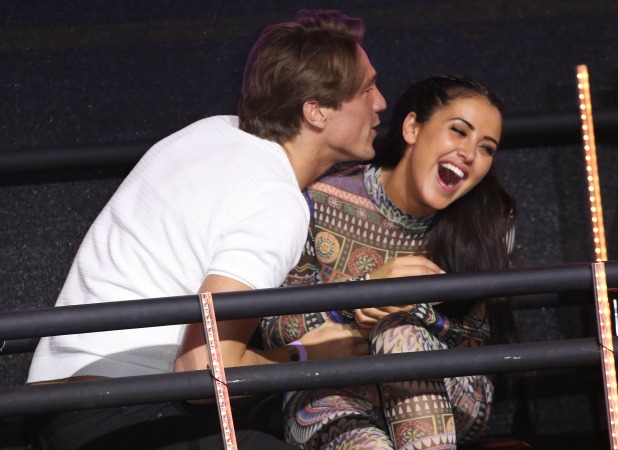 Speaking to our colleagues at
Digital Spy
and other reporters after Friday night's finale, Marnie explained: "I feel just as strongly [about him now] as what I did when I was in the house. We'll just have to wait and see. I feel very strongly for him so I'm really excited to see what happens."
When asked how they will cope being out of the house and living in different cities, she said: "I think it's going to be that we struggle. Obviously we both live such separate lives so it's definitely going to be a struggle trying to make it work as good as it did in the house."
Marnie is based in Newcastle while Lewis lives in Essex.
But Marnie added: "Right now, I feel yeah, that we would be together for a long time because we get on so well. We don't argue, it's just perfect. We'll see."
And speaking of arguing, Marnie firmly dismissed the suggestion she'd had a row with Lewis on
Big Brother's Bit On The Side
after the finale. The claim came after the couple were seen looking serious on the Channel 5 spinoff show.
"Nah! I've not had an argument with him yet," insisted Marnie. "We were probably just getting deep in conversation and getting serious."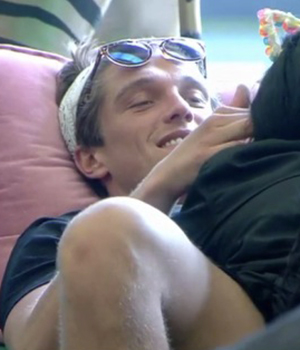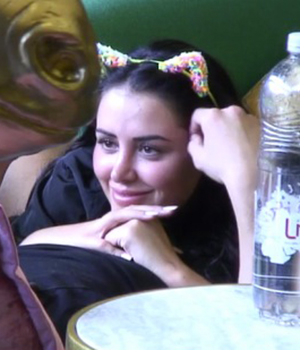 Marnie said it was "really, really good" to be reunited with Lewis on Friday night. He had finished in 10th, while Marnie made it all the way to the finale, landing the fourth place position.
"We had so much fun together," said Marnie. "We just got drunk and just spent the night together and talked so much. It was amazing."
Marnie admitted she had wondered at first whether it would be odd being with Lewis and no cameras, but said: "It was even better [than in the house]. It was just better because we just had the best time. It was just me and him and it was private, it was nice. That's what I've waited for for so long, for days."
As for Lewis' suggestion on
Loose Women
that he would propose to Marnie if they were still together in five year's time, it's fair to say she was pretty thrilled!
"Well, I should think so after five years of being together! I mean, that's music to my ears!"
The summer 2016 series of
CBB
was won by Stephen Bear, with Ricky Norwood and Renee Graziano finishing in second and third place respectively.
With thanks to our colleagues at Digital Spy.