Kardashian matriarch Kris Jenner has posted this adorable throwback snap of her eldest daughter Kourtney Kardashian trying out her roller boots with her late father Robert.
Captioning the snap: "My little Kourtney!! #FBF #family #love #memories #blessed @kourtneykardash," Kris shared a snap of the old photograph on Instagram.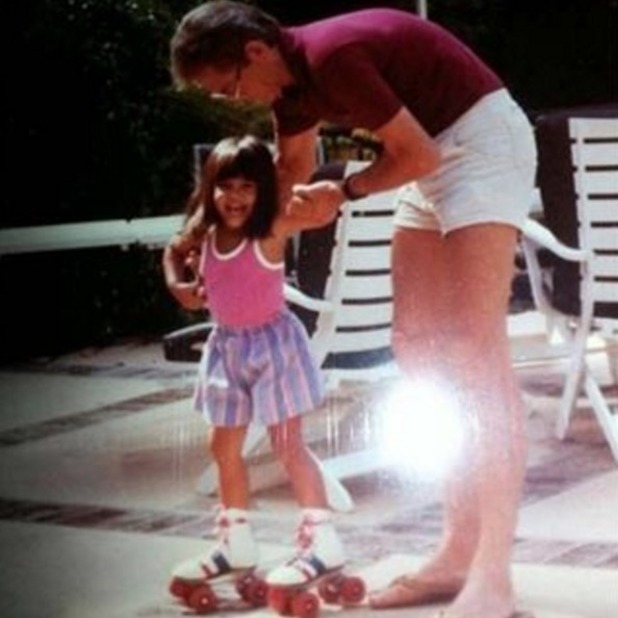 Kourtney, 37, recently wrote of her father, who passed away from cancer in 2003: "I miss him every day... I always knew he was an exceptional parent but after having my own kids I really knew. I try my best every day to be the kind of parent he was to me."
The eldest of the Kardashian sisters has had a tough time of it
since splitting from Scott Disick
- the father of her three children Mason, six, Penelope, three, and one-year-old Reign - last summer.
The latest trailer for the family reality show
Keeping Up With The Kardashians
saw Kourtney reveal that she would be extremely hesitant to reignite her relationship with Scott, who has long struggled in his battle against drug and alcohol abuse.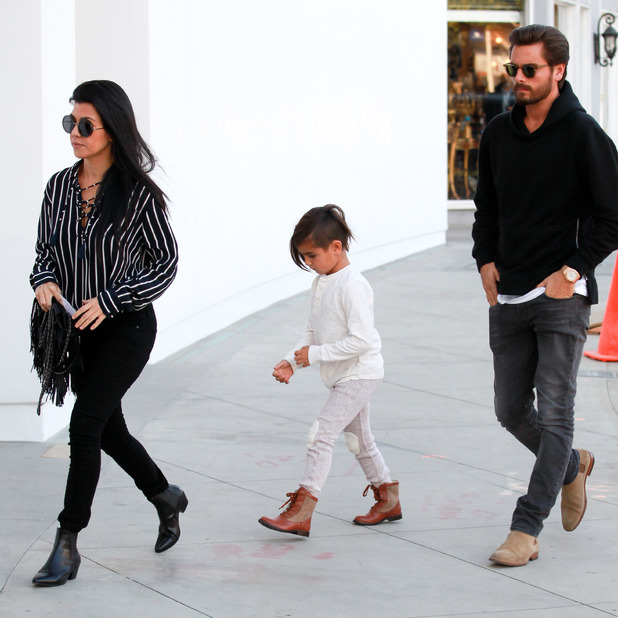 "Right now I can't even wrap my head around that idea, there's so much work that would be involved and I'm so not even there yet," she said.
The topic came up as the Kardashian sisters were discussing going to Scott's 33rd birthday party in Las Vegas, which was filmed back in May.
I'm just not sure if I wanna go. I mean, I'm so happy that Scott and I are getting along so well and that we're co-parenting," Kourtney explains. "But I think hanging out with Scott without the kids... Scott can just take any little thing and run with it and think that like we're getting back together tomorrow."
In the end she did end up going to the party
with her sister Khloe, who has had her own fair share of heartache after recently
refiling for divorce from her estranged husband Lamar Odom
.