Emotional Stephanie Davis has revealed that being pregnant has saved her from one of the lowest periods in her life, as she made her debut as a guest panelist on ITV1's Loose Women today (26 August).
Stephanie, 23, confessed: 'It's been so difficult. At the time [of discovering she was pregnant] I was really really down and obviously in a toxic relationship and - me and my Mum were saying the other day - I honestly wouldn't have been here if it wasn't for the baby, honestly. My Mum even said that.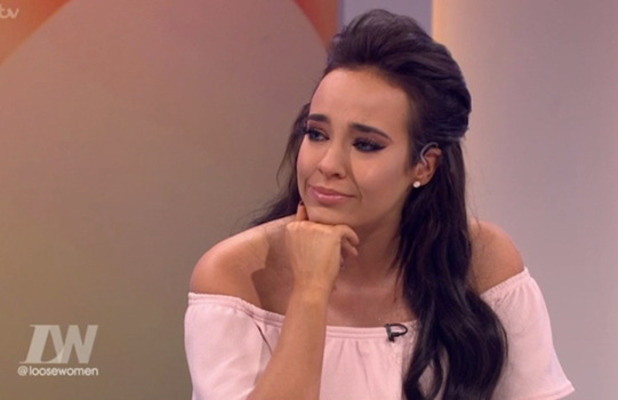 "I was so down... I didn't see a way out, I was at a dead end and everything that I thought I was, I was portrayed in a different light. I was trying to block it out any way I could. Then I found out I was pregnant and I thought, 'That's it, I'm over.' I was just so lost.
Stephanie announced her pregnancy in May, shortly after splitting from boyfriend Jeremy McConnell, who she had met in the
Celebrity Big Brother
house in January. Jeremy initially denied the baby was his, however he has now agreed to take a DNA test once he has been born.
But she went on to admit: "And actually this baby has saved me."
Stephanie went on to thank her mum for putting up with her during her low moments after she left the CBB house in January following a series of erratic outbursts.
"Being pregnant and being a mum now myself, I look at my own mum and I'm like, 'Oh my days I've put you through absolute torture'.
"I took what was happening to me out on my Mum...You know you hurt people that are closest to you and we were chatting last night in the hotel and saying how far I've come and how much I've turned it around.
"And I said, 'Mum, can I just say how much I appreciate you for everything you've done for me and I'm so sorry for what I've put you through'."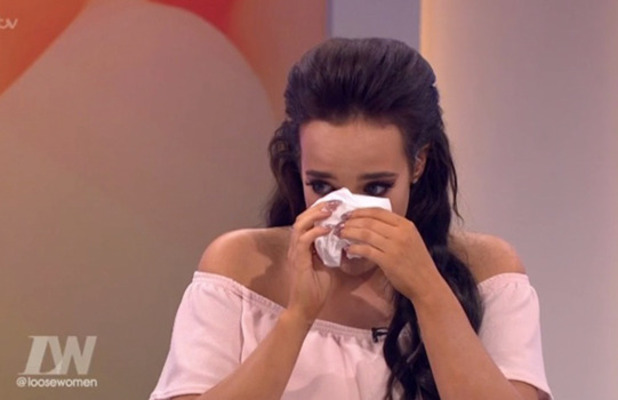 She was then invited to address her mum - who was in the
ITV
studios watching the show - directly and, breaking down in tears, she said: "Mum, I love you so much and I am so sorry if I upset you. I'm sorry for everything I've put you through and I love you very much. You're my world and thank you for supporting me."
She went on to say: "This is a new beginning," adding: "You reflect back on your behaviour and what was going on and how I was treated, and see that wasn't right.
'But I've found myself again. Now I'm back to chilled, happy, really happy, Steph."