Love Island's Kady McDermott and Scott Thomas have launched their very own YouTube channel and basically it's just like having their own reality show!
We are SO excited by this!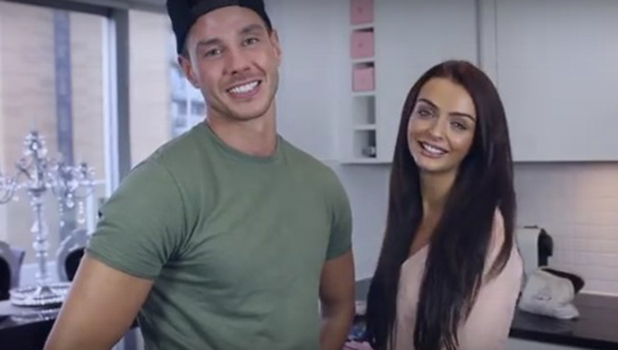 The
fan favourite couple have been super busy since leaving the villa in third place
, and today they officially unveiled their fabulous new YouTube channel, called
Kady and Scott: Life on the Outside
.
If you loved Kady and Scott on
Love Island
, you'll absolutely love this as it gives a no holds barred look at their life since the show, with exclusive gossip, date night secrets, footage of them at home and more!
We'll also get Q&As, beauty tutorials from Kady and loads more!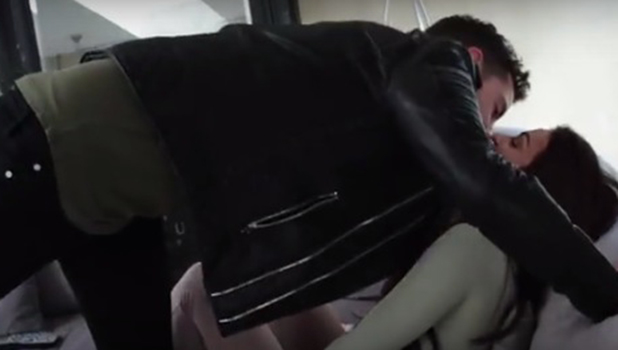 Our favourite part of the introductory video is definitely when Kady is sitting at a table trying to apply make-up and shouts at Scott off-camera: "Can you turn the music down please? I'm recording."
It's also quite funny watching Scott help Kady declutter her wardrobe.
You can just tell this YouTube series is going to be so much fun!
Check out the preview below (and watch until the very end 'cause the last bit is funny!)
Kady announced back in July she was working on a beauty and fashion YouTube channel but it looks like that idea has now expanded to include Scott and their life as a couple. Kind of like
Keeping Up With Kady and Scott
, right?
Loads of fans have been subscribing already and complimenting Kady and Scott on the video, saying they can't wait to see the next one.
Just subscribed to @scottyspecial & @kadymcdermottx YouTube channel, can't wait to see their videos missed seeing them on the tv!

— Emma Jones (@EJJxxx) August 26, 2016
@kadymcdermottx @scottyspecial I've subscribed, can't wait to watch more

— Sara (@SaraMarce6) August 26, 2016
@kadymcdermottx @scottyspecial yayayayayayayayayayayay

— Katie[PB] (@katiesamlouisex) August 26, 2016
@scottyspecial @kadymcdermottx all this banter between you both is going to be unreal, so excited to see more #BRINGIT - @kirstven x

— shorty (@littleniicole) August 26, 2016
Kady and Scott's Youtube channel about life after #LoveIsland is now live

— Faith. (@faithy_waithi) August 26, 2016
Absolutely buzzen and proud of my favourite couple and their new YouTube channel!!! I love it @kadymcdermottx @scottyspecial

— QueenKady (@TeamKadyM) August 26, 2016
Loving the YouTube channel already!! Nothing but smiles from them both! #pencilandpea @scottyspecial @kadymcdermottx

— Caitlin Milford (@caitlinmilford1) August 26, 2016
Ooo bring on @scottyspecial @kadymcdermottx New YouTube channel ❤️ CAN NOT WAIT ❤️ Missed u guys on my tv Subscribed xx

— Grass monster (@Lost815_Oceanic) August 26, 2016
Scott tweeted: "Blown away by the response for mine and @kadymcdermott's YouTube Channel! Feeling the love! Pls keep subscribing!"
Keep them coming!