Celebrity Big Brother's Aubrey O'Day has dropped a BOMBSHELL on the last day of the show… she's obsessed with Bear!
Okay, it's just a joke but a pretty funny one!
Perhaps feeling a little bored with just one day left until the grand finale, Bear decided to open his own doctors' surgery inside the house yesterday, inviting housemates to tell him their problems.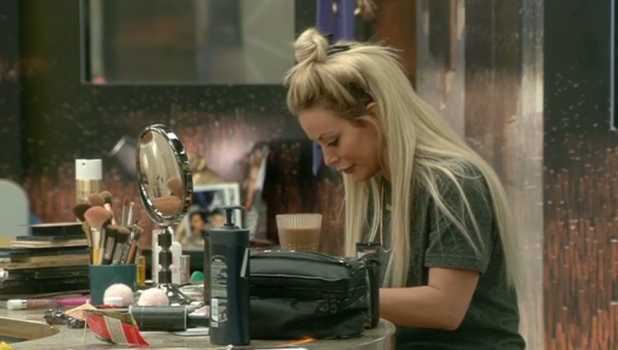 So, while Aubrey was painting her nails, she became Bear's first patient, telling him a dramatic story of a love lost forever and how a cream pie has left her scarred her life…
"I recently did this show called Big Brother in the UK," she said, "and there was this guy. I didn't think it would be anything serious but he just won me over. And it's kind of funny because they call him Bear."
"I have a slight obsession," she added.
While casually doing her nails, Aubrey continued on to show she's a pretty good storyteller and appeared to take a swipe at Chloe Khan, Bear's now-evicted house girlfriend.
"This one night, when we first got there, he pretended not to notice me. He went for an easy thrill. Then one night when no one was watching, he confessed his love. He told me he would buy us a magical pony and that we could ride it anywhere we wanted.
"He preferred the shower, I had bigger dreams for us."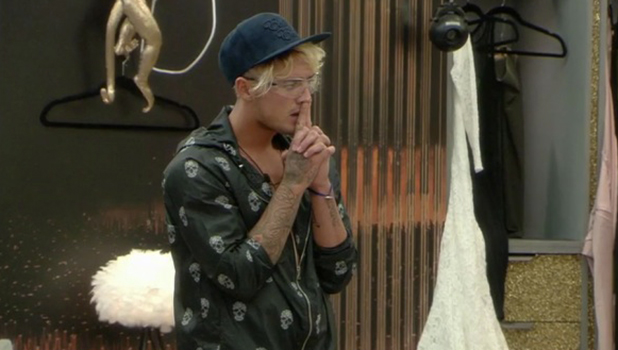 Aubrey then subtly suggested she'll get further than Bear in the final by adding: "Actually, the ending is kind of sad. We had this big plan to have a future together and then the last day, he was taken out before me and I never saw him again."
She also made reference to Bear slamming that cream pie in her face earlier this week: "It's just all so confusing. Every time I think about him I just have visions of this white custard pie on my face and then I get completely turned off."
Dr Bear mulled it over before replying: "They say in life only look back to see how far you have gone."
Wise words.
The
CBB
final airs 9pm on Channel 5.
Who do you want to win CBB? Answer here: