Kate Middleton stole the show again when she visited the YoungMinds mental health charity helpline in London with husband William yesterday (25 August) looking radiant in red. The visit was part of their Heads Together campaign to make people more open about mental health problems.
Kate looked effortlessly stunning in a knee-length £225 LK Bennett red dress accessorised with a nude box clutch, nude heels and small heart-shaped earrings.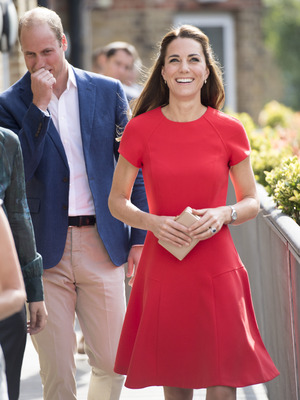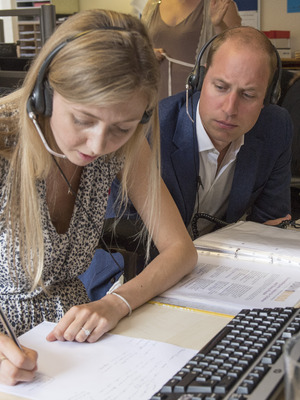 The Duke and Duchess of Cambridge - parents to three-year-old George and one-year-old Charlotte - met members of the charity to learn about their vital work during their visit and listened to live calls from parents who were concerned about their child's mental health.
Prince William, who is currently working as a pilot for East Anglia Air Ambulance (he donates his salary to charity) was clearly feeling emotional on the day as he asked: "Can I have an easy one please? I'm carrying a lot of things at the moment. I will be in floods of tears at the end otherwise.
"I've had too many sad families with the Air Ambulance. I can't deal with any more stuff. Just maybe at the lower level, if I can."
Earlier in the day the Duke and Duchess had an emotional visit to a hospice in Luton where William and Kate met 14-year-old Ben Hines whose mother had tragically died from cancer last year. "Himself and Kate were incredibly caring," said Ben. "He [William] said - 'I know how you feel and time will help.'"