So, Ashley Cain has only just arrived in the Ex On The Beach house and already he's had three snogs and taken two girls to the penthouse.
Fast mover!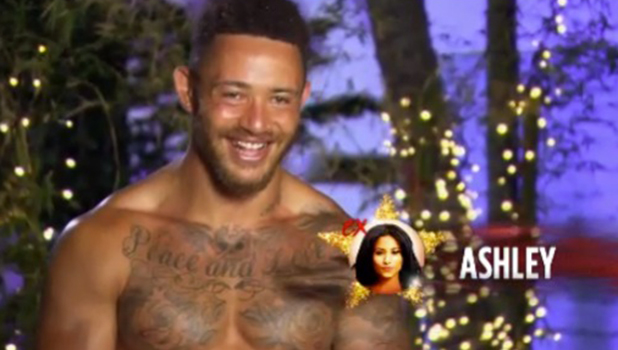 Ashley arrives in the third episode of the MTV series as Kayleigh Morris' ex and, to make him feel at home, the gang plays a game of spin the bottle.
He ends up smooching Olivia Walsh, Charlotte Dawson and Jem Lucy, which isn't the best news for Bear and Gaz Beadle…
Bear hooks up with Charlotte
earlier in the episode, while
Gaz had a three-way kiss and cuddle with Olivia and Jem
last week.
Gaz also slept with Jem
on the first night.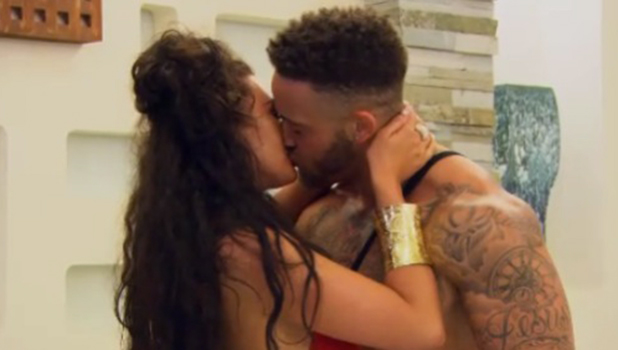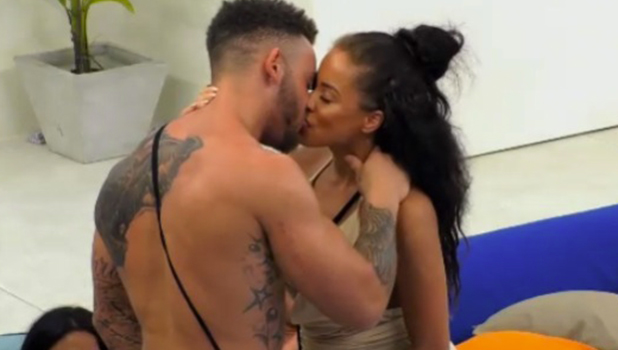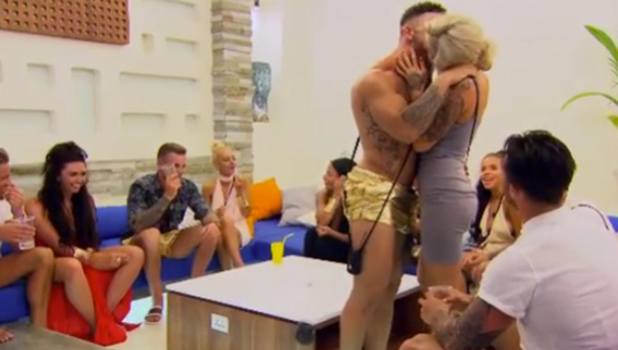 The Tablet of Terror then decides things aren't spicy enough and allows Ashley to pick one woman to take to the penthouse. Just one? He reckons that's a tad stingy…
"I've done the one girl thing so I think it's time to do two," he declares.
"The beast has to do what the beast has to do!"
Ashley picks Olivia ("I'm in there like swimwear! He is fit as f**k!") and then asks Jem along as well. "Hawley has f**ked me over so bring it on," says Jem, who has been rowing with ex Hawley since he arrived and was none too pleased when Hawley took Holly Rickwood to the penthouse.
So off to the penthouse go Ashley, Olivia and Jem!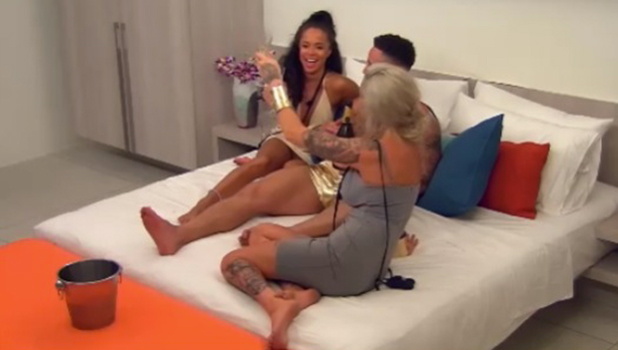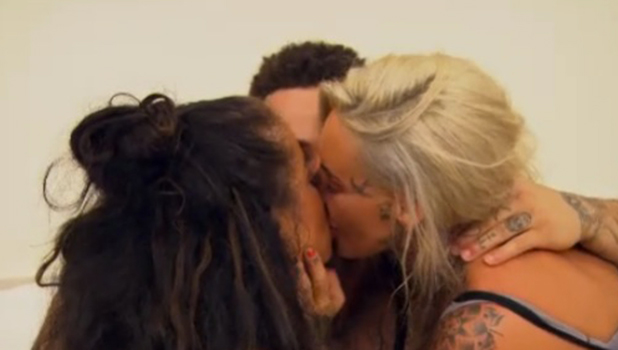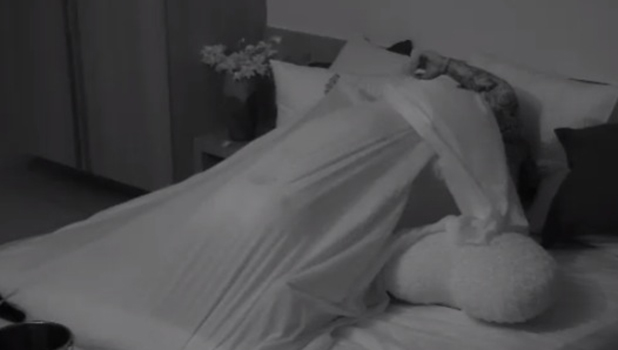 Of course, this is Olivia and Jem's second time together in the penthouse with another man and their second three-way kiss of the series. But does it go further? A preview video shows some movement under the bedsheets but it's unclear what happened, so we'll have to wait until the episode next week.
Gaz seems pretty angry about the whole situation, but Ashley finds it funny. "So apparently Gaz has been trying to have threesomes," says Ashley. "It's up to me to show him."
That's a reference to Gaz, Olivia and Jem's penthouse action only going so far as a kiss.
Not everyone is amused by the development, however. Kayleigh comments that Ashley will "f**k them but not respect them", while Hawley says: "Jem, everyone has now seen your true f**king colours."
Watch the preview (explicit content):
Ex On The Beach
continues Tuesday, 30 August at 10pm on MTV.
>Fancy winning some GREAT prizes? Check out Reveal Competitions here!