There was tears, laughter and plenty of emotion on last night's Celebrity Big Brother when the finalists' friends and family entered the house to give some final words of encouragement ahead of the last episode.
The housemates had been chilling in the garden while the main house was sealed off and had NO IDEA their loved ones had been secretly smuggled into the house for a very special live episode of
Big Brother's Bit On The Side
.
So, when
Rylan Clark-Neal
cued the start of the show and raised the blinds on the windows, the housemates were STUNNED to see their friends and family sitting on the sofa.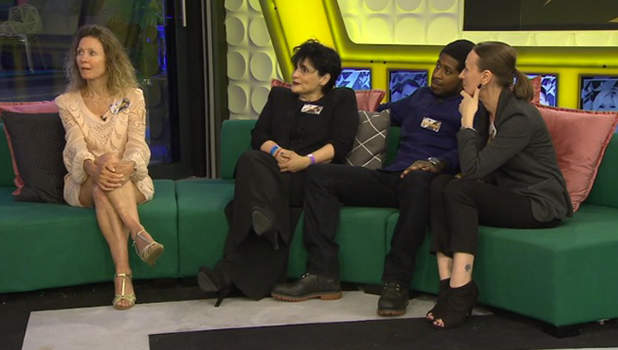 They weren't allowed any physical contact with their loved ones – although
Bear did try to escape into the house!
– and could only hear what they had to say via ear piece.
Bear's mum Linda, Marnie's mum Sharon, Frankie's mum Joan and Ricky's best friend Darren were all in attendance, while Aubrey's boyfriend Pauly D and Renee's sister Jennifer phoned in from the US. Each had 15 seconds to send their loved one a message.
Here's what they said:
Bear's mum Linda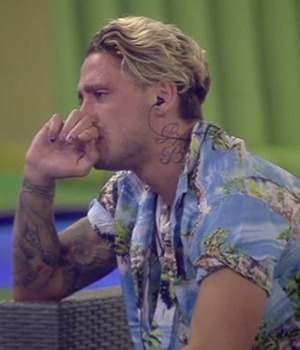 "Keep strong, Stephen. You've been really entertaining. You've made us laugh. We love you dearly and we're really, really proud of you. We can't wait to see you tomorrow and give you a big cuddle and a kiss."
Marnie's mum Sharon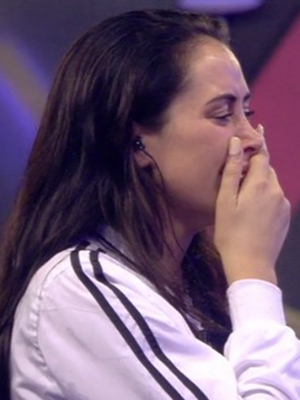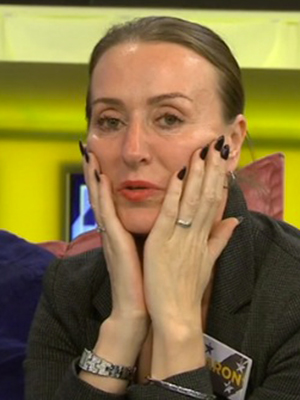 "You've been absolutely amazing. I love you so much. I knew you were special from the day you were born. Everyone is rooting for you. We love every part of you. You're a Geordie princess."
Frankie's mum Joan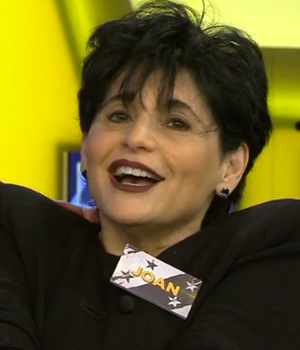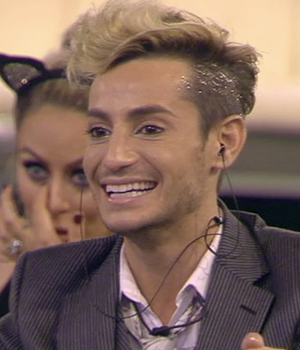 "We are so proud of you! I can't believe one more day and we get to see you. I can't believe you did this to me again! Another summer! [Frankie previously appeared in the US version of
Big Brother
.] I'm so proud of you. Go Grande or go home!"
Ricky's friend Darren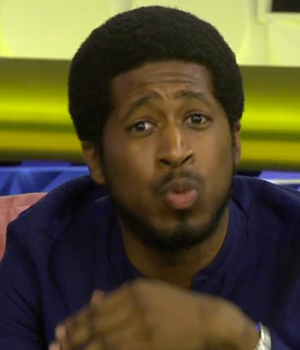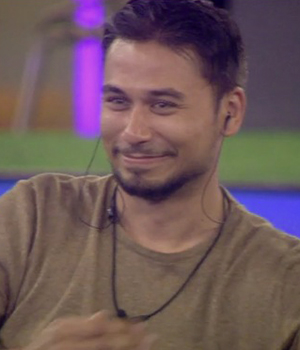 "I love you like cooked food. You've done amazing in there. You know this. Keep being you. Give it 24 hours and we're all back together. Love, peace and hair grease."
Aubrey's boyfriend Pauly D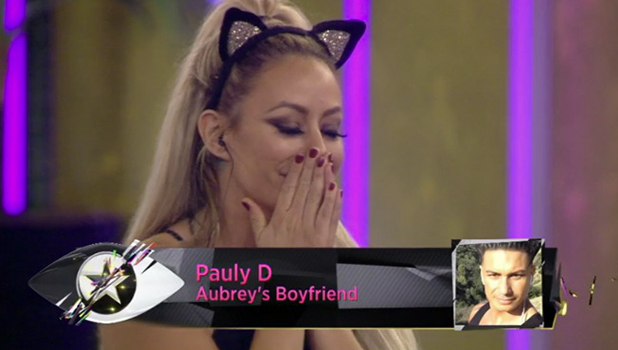 "You're doing so good in the house. You're killing it. I'm so proud of you. In my eyes you've already won. There is a reason why you made it this far. There's a reason why you've never been up for eviction. You keep it real and tell everybody how it is whether it's good or bad. Keep doing you and keeping it real."
Renee's sister Jennifer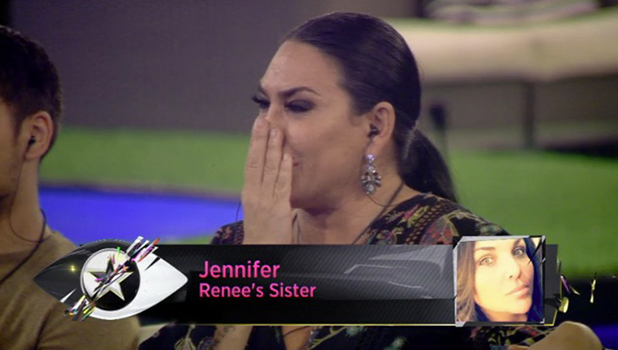 "You're doing amazing! You are born for TV, everyone knows it. I'm getting so many calls. [All your family and friends are supporting you]. Everyone is excited. Keep it up, you're gonna win, hands down!"
The
CBB
final kicks off from 9pm on Channel 5.
Who do you want to win CBB? Answer here: