Celebrity Big Brother's Stephen Bear has shown a softer side to viewers after he broke down in tears when he caught a glimpse of his mum Linda in the house last night... before getting back to his cheeky tricks and staging an escape!
The controversial housemate, 26, sobbed as the finalists' friends and family entered the
Big Brother
compound on Thursday night (25 August) during a special live episode of
Big Brother's Bit On The Side
.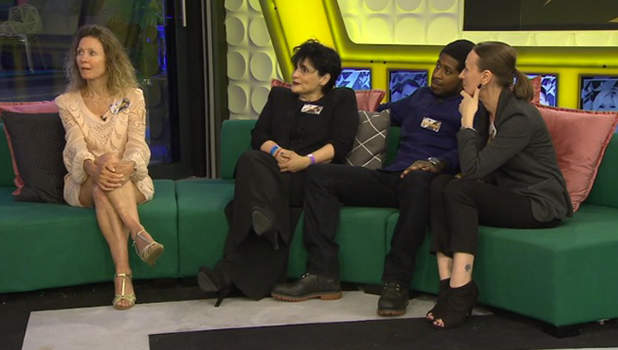 Spotting Linda, host Rylan Clark-Neal told her: "I'm gonna sit with you as you must have had the hardest month."
"It was quiet," admitted Linda, joking: "Can you have him for another two weeks?"
"He's done brilliantly," she added. "He's kept everybody entertained. He's made us laugh. I'm really proud of him."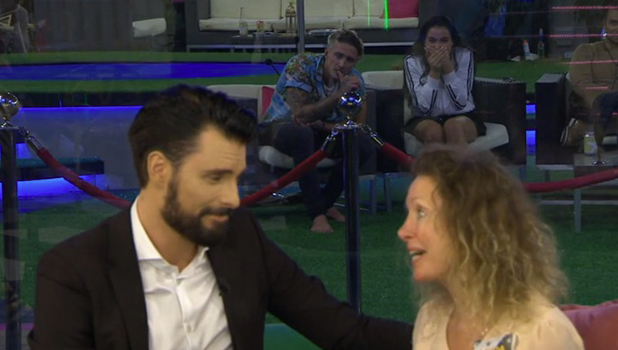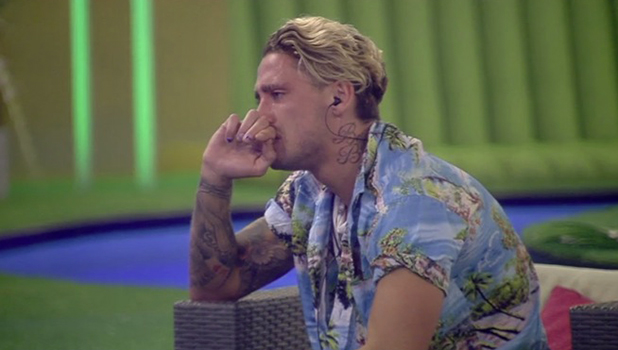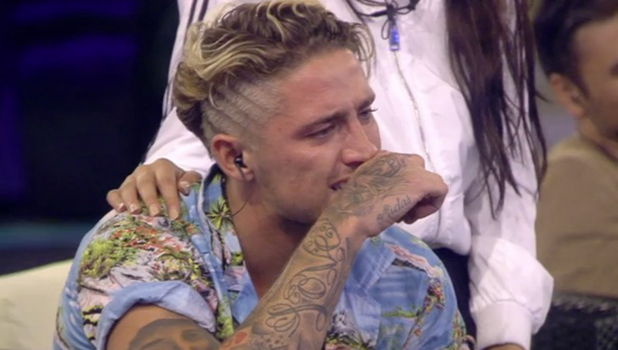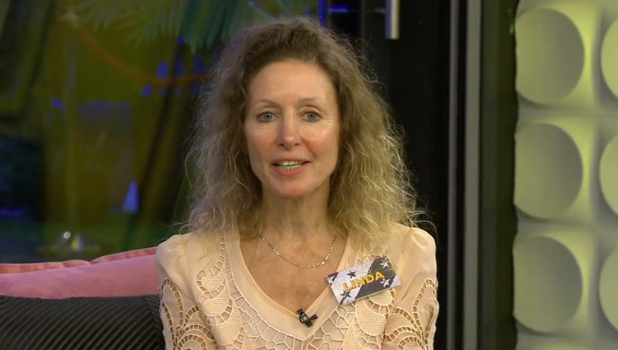 The friends and family were all given 15 seconds to send a personal message to their loved one. Linda said: "Keep strong, Stephen. You've been really entertaining. You've made us laugh. We love you dearly and we're really, really proud of you. We can't wait to see you tomorrow and give you a big cuddle and a kiss."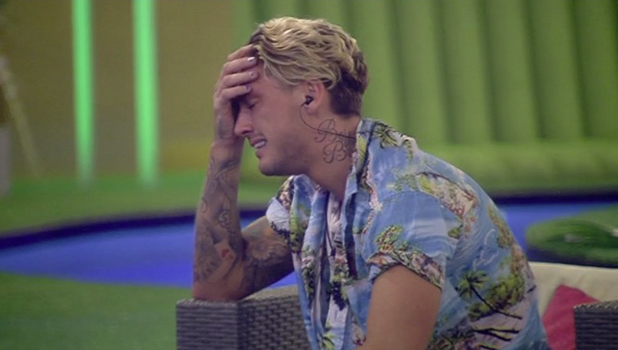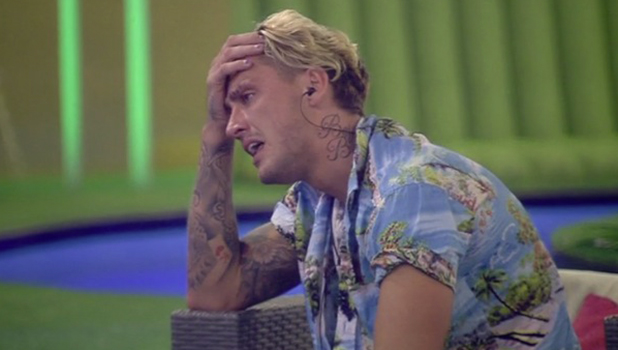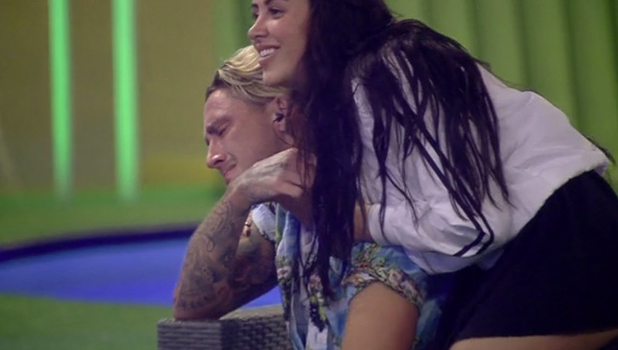 Bear broke down in tears as she spoke - and tried to escape through the glass partition to see her! When Rylan went into the garden to chat to the housemates, Bear made a run towards the open door to see his mum, but Rylan restained him: "I'm telling you now, sit down or I'll chuck you out myself!"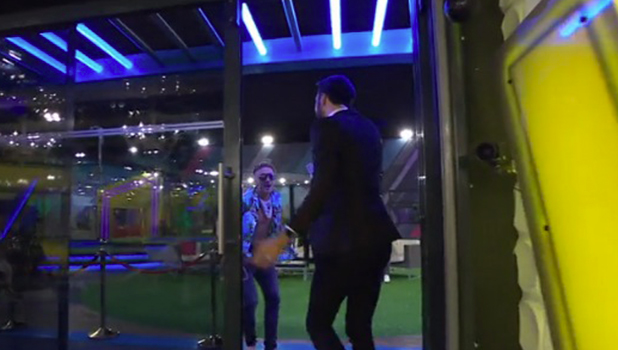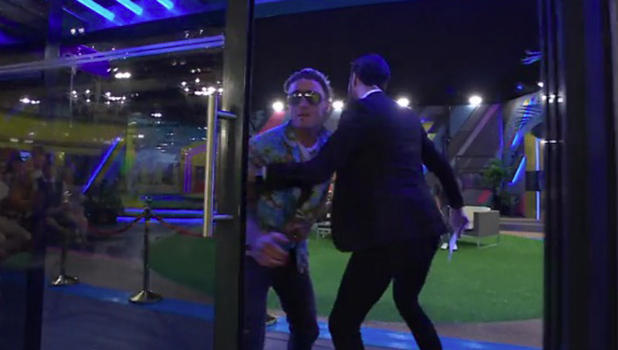 He then tried his luck AGAIN and this time made it through the door, but the friends and family were on longer on set. Instead, he was able to approach the
BOTS
audience, chuck his shirt at one female audience member and then climb on Deborah the Zebra.
"Get back in here!" shouted Rylan, who seemed to be trying really hard not to laugh.
Of course, Bear was soon back in the garden!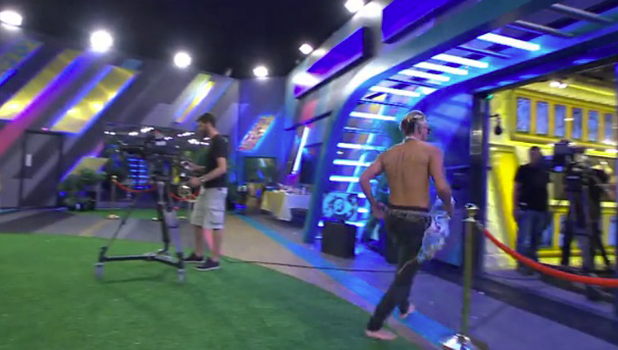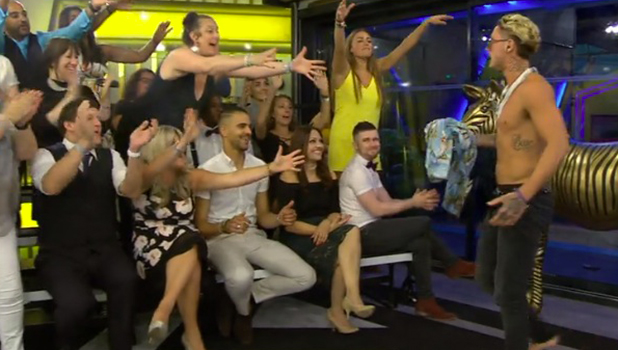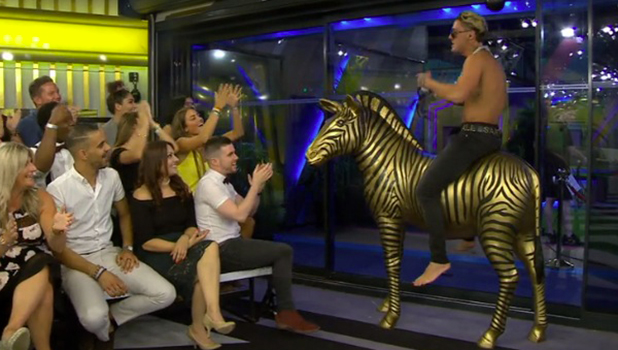 He'd previously told housemates he was disappointed not to see his mother during the last shopping task, where housemates had to complete challenges without being distracted by loved ones. While others had messages from friends and family, Bear was confronted by ex-girlfriend Lillie Lexie Gregg.
"I'm still a f**king human mate," Bear had told James, "and what I've been through in here… I'm sitting here waiting for a message from my mum or something. I think I'm a selfish person. It's nice for everyone getting their things, it's lovely…"
Linda was joined on
CBB BOTS
by Marnie's mum Sharon, Frankie's mum Joan and Ricky's best friend Darren. Aubrey's boyfriend Pauly D and Renee's sister phoned in from the US.
Plenty of viewers took to Twitter during the show to share their thoughts on Bear's tears, saying it had been a very "sad" and emotional moment that made
them
cry. Others said it showed a different side to the divisive Bear, whose pranks and behaviour has wound up many viewers and the housemates.
How lovely is @stephen_bear 's mum, hope he gets he's own reality show, keep him on our screens #cbb

— Samantha Sharman (@Sherman15_2) August 26, 2016
@stephen_bear reaction to his mum was heart breaking. He is a sweetie that boy. The naughty bit is just an act for tv. I love him. #CBBBOTS

— Heather (@heeha22) August 26, 2016
@stephen_bear crying on #CBBBOTS when talking to his mum was the saddest thing ever #TeamBear

— Megan Darbyshire (@megandarbo) August 25, 2016
Seeing Bear cry his eyes out at his mum omg #CBBbitontheside

— sjo (@stxphaniejane) August 25, 2016
It's Upsetting watching @stephen_bear cry. & is mum is a lovely women so much respect for the bear #hesgottowin #teambear #cbb

— John-Brown (@johnbrown1145) August 25, 2016
I hope people watched CBB: live in the house just now. Was nice to see an emotional side to Bear & how much his Mum means to him. #BearToWin

— Adam Warlow (@AdamWarlow3) August 25, 2016
The way @stephen_bear cried for his mum. Omg.. so much love for him what's not to love! Bear to win all the way!!

— LauraaMayy (@LauraaMayy0808) August 25, 2016
You can see how much of a big heart Bear has by the love for his mum #CBBBOTS

— Miaaaa (@kisses_bitxh8) August 25, 2016
The
Celebrity Big Brother
final airs 9pm on Channel 5.
Who do you want to win CBB? Answer here: