Celebrity Big Brother's Sam Fox has suggested producers didn't show Bear's magic trick that hurt her eye in case kids copied it.
The
former Page 3 star, who was evicted from CBB this week, has said she feared for her eyesight
and worried she'd been
"nearly blinded" after Bear played a prank that involved splashing water
in her face.
But the incident was never shown on the programme, leading some viewers to wonder if producers had been editing scenes in Bear's favour.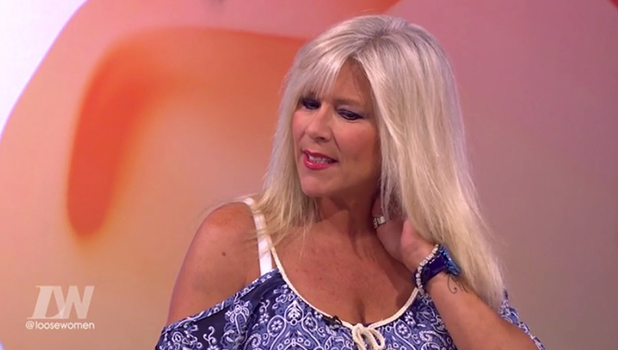 Appearing on ITV's
Loose Women
on Thursday (25 August), model Sam was asked why she felt producers hadn't shown the scene.
"I don't think they could," she replied. "I guess they don't want kids to copy that kind of thing."
The panel, however, pointed out we've seen graphic sexual scenes and Bear pulling other pranks, such as chucking food all over the house, so what was so bad about the water trick?
But Sam replied: "I think that magician's trick he did was quite a dangerous trick if kids did it. The actual glass could have hit your eye."
Sam, 50, explained: "It was really bad. I couldn't see for about four hours. He did this magic trick and I said it wouldn't be like Tommy Cooper is it and the water will go everywhere?
"He's a little bit mischievous and I'm a bit gullible. I don't know why I did it. He said look in the bottle, in a minute you'll see it go pink and he went bang with the water. My contact lens flew to the back of my eyeball. I couldn't see for about four hours. I did think I was blinded for a little while and I did have a bit of a panic."
When the panel then pointed out Bear never seemed to get in as much trouble as the other housemates, Sam simply said: "Let's stop speaking about him!"
A rep for
CBB
confirmed to us that Sam did receive medical treatment and was given the all clear and that the scenes would not air on TV.
Watch Sam talk about her house experience:
CBB
continues 9pm on Channel 5.
Fancy winning some GREAT prizes? Check out Reveal Competitions here!