Pregnant Stephanie Davis has received apologies from several internet trolls who sent her "disgusting" messages via social media.
The ex-
Hollyoaks
star, who is expecting her first child, has spoken out in the past at being targeted by vile jibes, including accusations she was faking her pregnancy.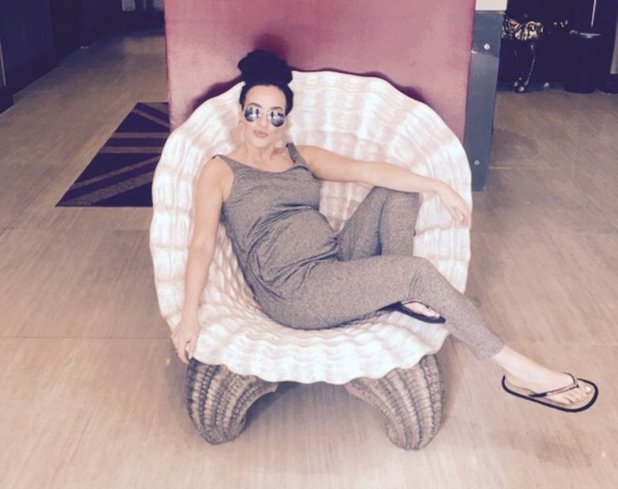 But in her new column for
OK!
, the actress said some of the individuals who trolled her on social media have now apologised for their actions.
Steph, 23, wrote: "The support recently has really given me a boost so I thought I'd just say thanks to all the fans that have been really nice to me on Instagram.
"What's been amazing is that even the trolls that were disgusting to me and said really awful things have apologised. I literally counted about 20 messages the other day of people just holding their hands up going 'do you know what I was really horrible to you and I was nasty and I said this and that, I was the one that slated you and made these pages and I'm really sorry and ashamed'.
"It's just nice that people were admitting they've been horrible."
Stephanie announced her pregnancy in May, shortly after
splitting from boyfriend model Jeremy McConnell,
whom she met in the
Celebrity Big Brother
house in January.
She's had a rocky time, however, contending with trolls, including one who told her: "You're not even pregnant. We're all just waiting for the inevitable 'miscarriage horror' story. You're a mess."
At the time
Steph blasted the message as "absolutely disgusting and vile."
Appearing on ITV's
Loose Women
in July, the
star broke down in tears as she spoke about how difficult it's been contending with negative messages online.
"I sometimes think why should I come off Twitter?" she added. "The bad comments are out of thousands and thousands of amazing comments that really lifted me up."
She returns to
Loose Women
on Friday as a guest panelist.