Celebrity Big Brother's Chloe Khan has responded to last night's knickers drama, saying she's never seen that underwear before!
Renee Graziano found a pair of women's pants in the bedroom and claimed they were Chloe's, so she handed them to Chloe's house beau Bear to take home with him.
(Chloe was the third housemate evicted.)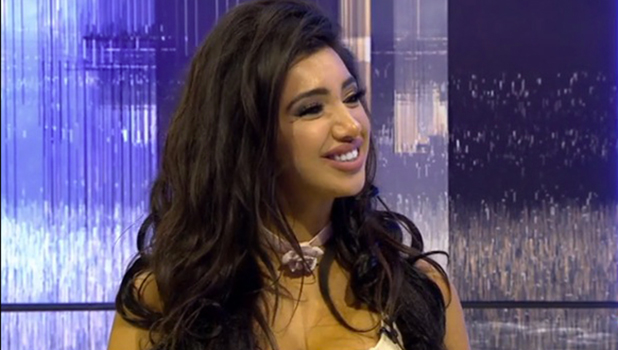 It then led to a conversation about Bear and Chloe's status. Renee called Chloe his girlfriend, but Bear said they hadn't put that label on things yet.
Watching the episode on Wednesday night (24 August), Chloe simply said: "Catching up on CBB. Why is Renee always talking about my knickers. I have never even seen them ones before. Anyway Thanks marnie boo <3."
Plenty of fans responded to Chloe, with some suggesting Renee may be jealous about Chloe and Bear's bond, given she initially fancied Bear.
@chloekhanxxx because she's so jealous of you and bear doesn't fancy her xx

— Mrs c (@w47carr) 25 August 2016
@chloekhanxxx. Seems like Renee is still bitter over you she is clearly jealous just ignore her xx

— Lindsay (@lindsayrankine) 25 August 2016
Renee, however, has vehemently denied this in the past. When Bear brought it up in conversation, she fired back: "I thought you were cute and had great legs and beautiful eyes. Big deal! Get over yourself."
When Renee asked Bear to pack Chloe's knickers, he replied: "If she left them here, then leave them here. You do care a lot about my business Renee, don't you?"
Renee responded: "If you were in here and saying you were my boyfriend, then left my clothes behind, I'd be pretty damn p*ssed off."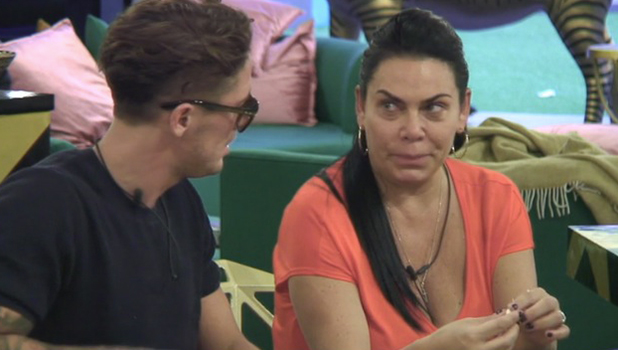 But Bear then told her: "Well I didn't use the words 'girlfriend and boyfriend' so technically we're not. I don't make quick jumps into relationships."
He is planning to see Chloe outside the house, however, speaking to Marnie Simpson recently about a double date with her and Lewis. Chloe, meanwhile, has said the pair will go away for a few days together to get away from it all once the show ends, and have a proper chat.
Bear entered the
CBB
house dating
Ex On The Beach
co-star Lillie Lexie Gregg, but then publicly dumped her on TV and hooked up with Chloe.
CBB
continues 9pm on Channel 5.