Ex On The Beach's Bear has received a slap from Kayleigh Morris after suggesting he nearly sent HER home on the latest episode rather than Chloe Goodman.
The
Tablet of Terror gave Bear the power to eliminate one housemate
on Tuesday night (23 August) and he
immediately picked Chloe
, but a newly-released deleted scene reveals Kayleigh was a close second.
And Kayleigh is NOT happy!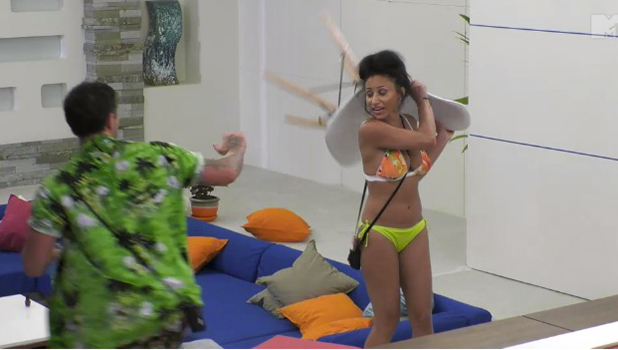 The scene picks up during a huge row between Kayleigh and Bear though it's unclear what exactly sparked it. Kayleigh shouts: "I'll f**king launch a chair at your f**king face." Bear replies: "I think you look ravishing. We can have another night when we're drunk and that's it."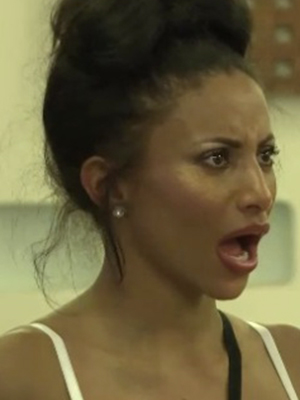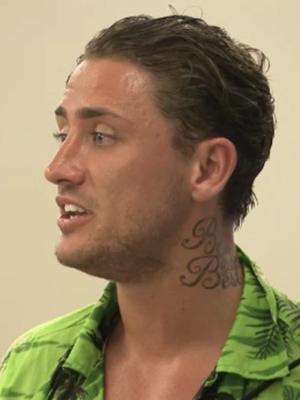 Kayleigh then picks up a chair and looks as if she's going to fling it at Bear, who jumps out of the way. She puts the chair down, however, without throwing it.
Bear then accuses the girls of "hiding in their room" at the villa, which Kayleigh vehemently denies. "I'm here to have a good time," says Bear. "All the girls have done is hide in their room and it's boring for me."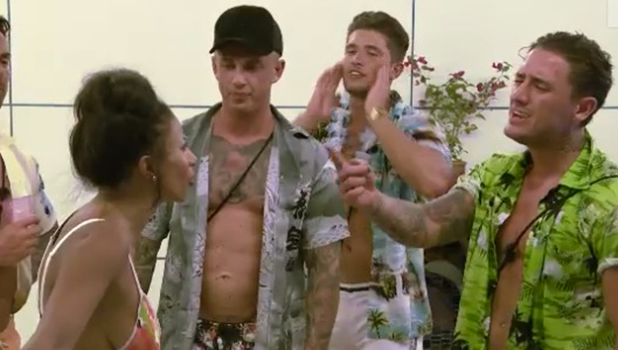 Bear then tells Kayleigh: "All you've done, babe, is lick Chloe's ass since you've been here and I was that close to choosing you."
Kayleigh angrily replies: "I ain't f**king licked. You stupid f**king pr*ck. Are you joking?"
As the row escalates, Kayleigh slaps him and shoves Bear towards the kitchen cabinets. She then shouts: "You stupid f**king d*ckhead. I f**king hate you. That f**king stupid skinny small little f**king d*cked t*at."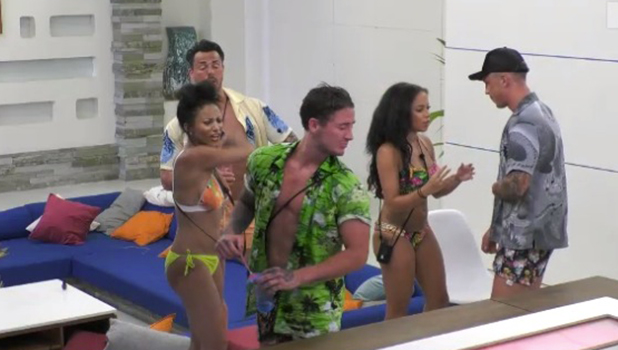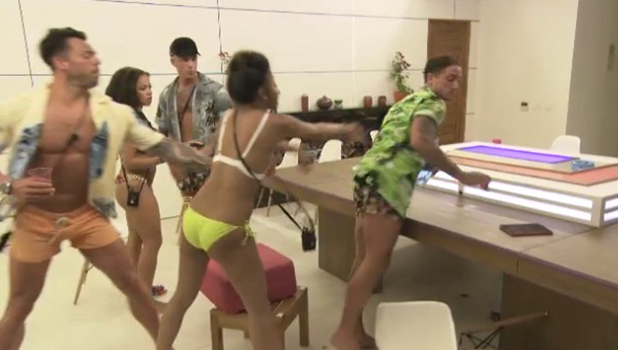 Bear, meanwhile, calmly tells the guys: "She was close. I could have chosen that one [to go home], you know what I mean. She's licked Chloe's asshole since she's been here."
But it was Chloe he chose, telling her she was boring and zapped the fun from the villa. He'd initially fancied Chloe and tried to woo her, but it was clear she had zero interest in Bear.
Bear then turned his attentions to Kayleigh, who entered as his ex following a one-night stand, but didn't get very far because Chloe informed Kayleigh that Bear had called her a dog behind her back.
"I had to choose someone to leave," Bear later said. "I couldn't wait to send Chloe home. She's boring, she's negative, she will slag [me off] to everyone behind my back. She's a little sh*tter."
Ex On The Beach
continues Tuesdays at 10pm on MTV.
Fancy winning some GREAT prizes? Check out Reveal Competitions here!