Celebrity Big Brother's Aubrey O'Day has sent Twitter into meltdown following her confrontation with Stephen Bear.
For once, Bear was practically stunned into silence tonight (24 August) as Aubrey laid into him following another day of irritating behaviour.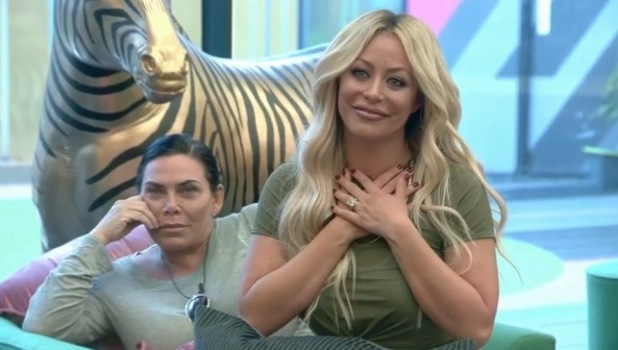 Earlier in the show,
Bear was seen throwing a custard pie in Aubrey's face
, before
making Renee Graziano cry
again.
Well it appears Aubrey has had enough. Viewers watched as she branded Bear "a disease", told him he is "a waste of a life" and said that "in real life" she wouldn't be allowed to speak to him.
Despite repeatedly shouting back at Aubrey about her "ego", Bear then retreated to the garden and, for once, seemed genuinely shaken by the row.
Fans have now been giving their views on social media - with some being on Team Aubrey, and others on Team Bear.
Unsurprisingly, given their history,
Ex On The Beach's
Chloe Goodman tweeted: "Aubrey is slayyyyingggg #cbb."
TOWIE's
Danielle Armstrong said: "Well I loved that little outburst from @AubreyODay, least she says it how it is! Still love watching @stephen_bear though.. #CBB."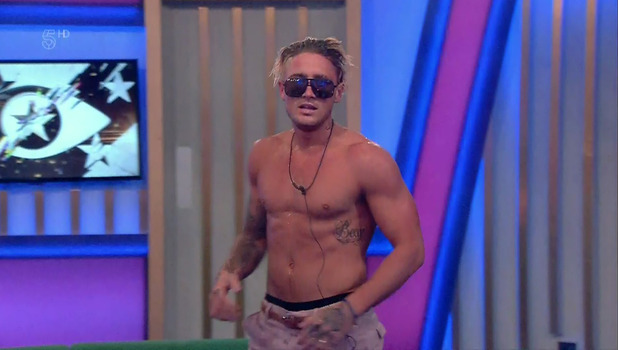 Danielle's former
TOWIE
co-star Lauren Pope, meanwhile, added: "Aubrey is owning his ass #CBB."
However,
TOWIE's
Tommy Mallet is firmly in Bear's camp. He said: "How's @AubreyODay say in real life I wouldn't talk to you? What because she has money and fame she's better than people? Get her out #CBB."
And Jack Tweed was quick to defend the
EOTB
star, saying: "Is Aubrey forgetting she spat in his drink the disgusting tramp #cbb." Ouch.
The row was sparked following a day of tense behaviour and after Aubrey had asked Renee and Frankie Grande to stop being nice to Bear's face.
Confronting him in the bedroom, she blasted: "In the real world, you wouldn't even be able to speak to us. You're a f***ing immature little baby. You're f***ing trash.
"Bear, you can win, I know this is your dream. I've had platinum selling albums, I've performed at Madison Square Gardens. You can have
Big Brother.
I know this is the biggest achievement you'll probably have in your life. You can have it."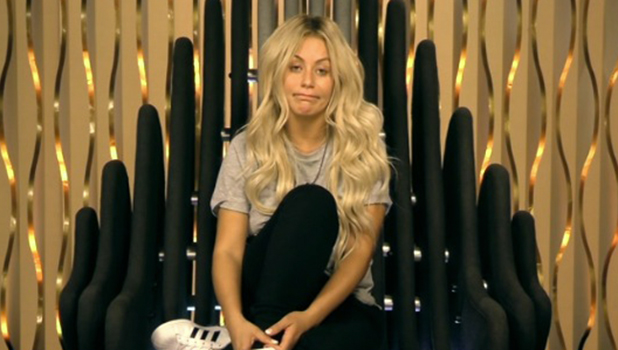 Bear shot back: "Look at the ego on you. Have you seen yourself?! I've come from nothing."
But Aubrey blasted: "I didn't come from sh*t. No one can lighten up. You're a f***ing disease. You're like herpes, you keep coming back and back."
When Bear pointed out that the public have repeatedly voted to keep him in, she replied: "They don't like you, they like laughing at you.
"Bear, I don't care. You're the only one who's had to put on an act, because who you are doesn't sell. I'm not scared of you. The truth is, you're a f***ing waste of a life. Go run you little b*tch."
While Bear sat in the garden and declared he will "prove her wrong", Aubrey was called to the Diary Room.
She told Big Brother: "He's completely ruined the night. It doesn't feel like a final. I'm sick of him. He isn't anyone we would give five f***ing seconds to in real life."
Wow.
CBB continues at 9pm on Channel 5.