Celebrity Big Brother fans watching last night's eviction may have noticed a row brewing towards the end of the episode...
After Katie Waissel and Sam Fox had done their post-eviction interviews with Emma Willis, the cameras flicked back to the live action from the house, where it appeared something had happened between
Renee Graziano
and Bear...
Why did CBB have to end? There was a row I want to watch it #CBB

— Emìly Kardashian (@kourtklookbook) August 23, 2016
Oooooooooooh!!! It's all kicking off in the house ##CBBLive #CBB

— Rebecca Miller (@Beckie_Miller_) August 23, 2016
Oh dear is kicking off between Bear and Renee #CBB

— Missy Empire (@MissyEmpireUK) August 23, 2016
It's really kicking off now... #cbb

— Alfie Sheldon (@AlfieS12) August 23, 2016
WHAT WAS HAPPENING?!
For those watching the eviction episode only, it wasn't entirely clear what had riled up Bear and Renee. We heard Bear talking about his mask, accusing someone of taking it, and rowing with Renee who claimed Bear told that person to take the mask.
"You think it's funny doing that?!" quizzed Bear.
"That's not funny."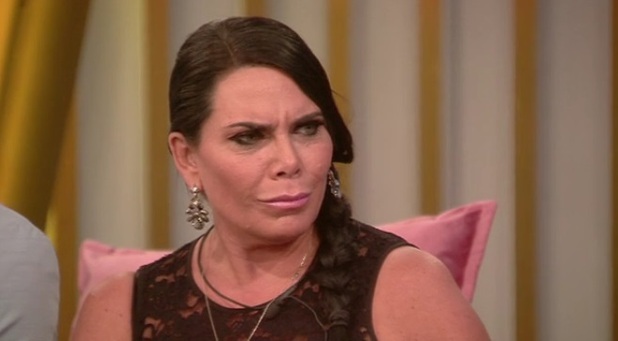 Rylan Clark-Neal helpfully filled in the blanks during
Celebrity Big Brother's Bit On The Side
later that night. Thanks, Rylan!
Basically, when Sam left the house, Bear thought she'd taken his special gold mask with her. He got mad at Renee as he thought Renee was in on it... Of course, Sam hadn't taken the mask and the housemates later found it on the floor.
Exclusive footage played on
BOTS
showed Renee finding the mask, and Frankie Grande sighing: "What a schmuck."
Outside in the garden, wearing his newly-found mask, Bear was racing around in glee after avoiding another eviction. "We made it! All them doubters out there before us, digging us out!"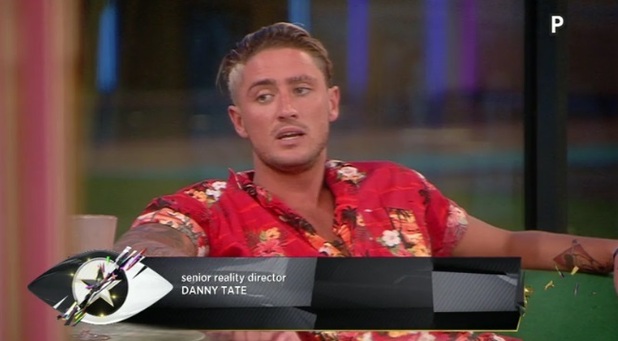 Frankie then went outside to ask Bear: "How can we fix this so we actually have fun the next three days? Between you and Renee, how do we fix this?"
"I'll say sorry," said Bear, going to head inside to find Renee, but Frankie stopped him.
"All it was was that I thought she knew Sam took the mask," explained Bear, "and that's why she's gloating about it. I got the hump. Apart from that, it's all cool, it's done. I don't hold a grudge."
"I know you don't," said Frankie, "but she's different."
Will the drama rumble on? Something tells us the answer is yes... we'll find out in tonight's
CBB
, which airs 9pm on Channel 5.