Sam Fox alluded to drama over a cream pie when she was evicted from Celebrity Big Brother last night, and now we know just what has happened.
Surprise, surprise,
Bear
is at the centre of it.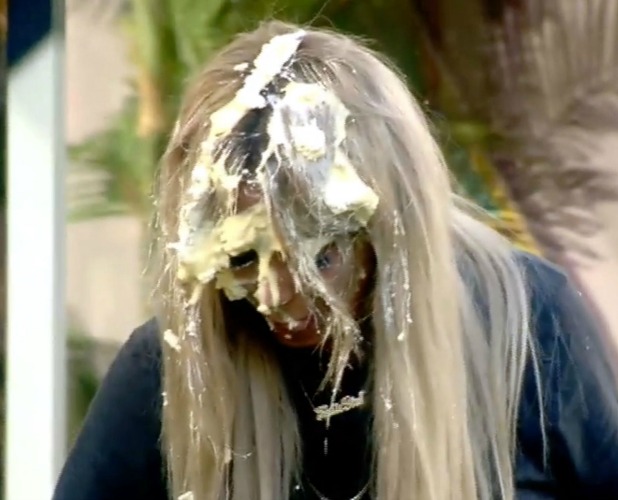 So, the housemates had a task this week which resulted in some pies being delivered to the house but they were ONLY for housemates who had passed the task. Bear, however, was among the naughty housemates who had some pie, even though they weren't entitled to the reward.
Big Brother made those housemates line up in the garden to be pied in revenge by the housemates who HAD passed the task... but before anyone could throw a pie, Bear leaped over, took one of the pies from a housemate and chucked it at Aubrey.
Oh dear...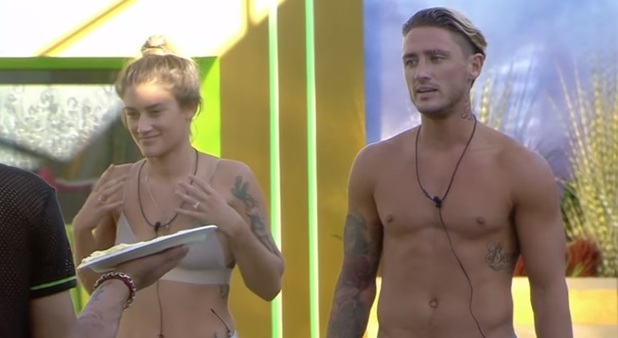 Aubrey stood silently as the pie dripped off her face before walking across the garden to get a towel, never uttering a world. "Let's make it real interesting!" shouted Bear. "It's only a bit of pie, isn't it?"
Once cleaned up, Aubrey tried to get Bear back by chasing him around the garden holding two pies, but they didn't really hit their target.
So, she decided to smear what was left of the pies all over Bear's bedding before grabbing some more food from the kitchen and chucking it all over his duvet. Lovely.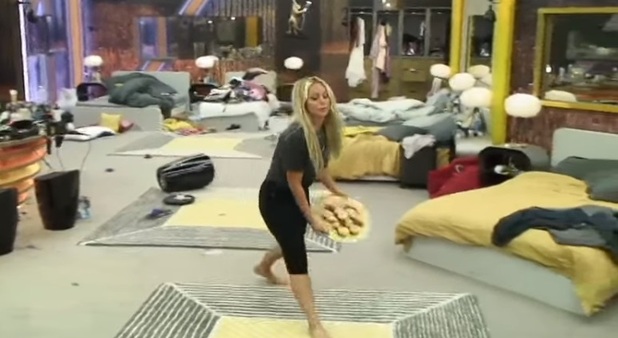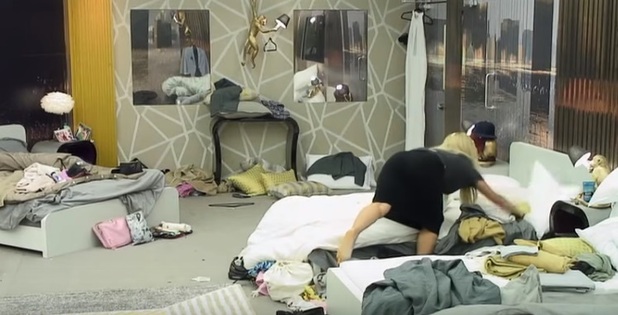 Perhaps realising he'd gone too far, Bear decided to make a sorry card for Aubrey. As the housemates have no pen or papers, he rather ingeniously ripped up a cereal box to get the cardboard, and then used food to write sorry across the box. (Though he only had room for one R.)
Later on, however, Bear was back to defending his actions, saying it was just a bit of pie. "A bit of pie touched her face, it's not World War III." Renee Graziano called it unnecessary, while Sam Fox told Bear that Aubrey had just done her make-up. His answer? So what. She wasn't up for eviction that night so she didn't need her make-up done.
Watch it unfold below:
CBB
continues 9pm on Channel 5.