Ex On The Beach: Fans finally got to see the moment Hawley found out that his ex-girlfriend Jem Lucy had slept with his pal of ten years Geordie Shore's Gaz Beadle...
And as you can imagine, it didn't go down well.
Jem had broken down in tears when she was reunited with ex Hawley on the beach,
confessing that she was still in love with him despite him breaking her heart. Before they could actually talk, though, Hawley was sent out on a dinner date with Kayleigh and she made sure to fill him in on all the bedroom antics so far.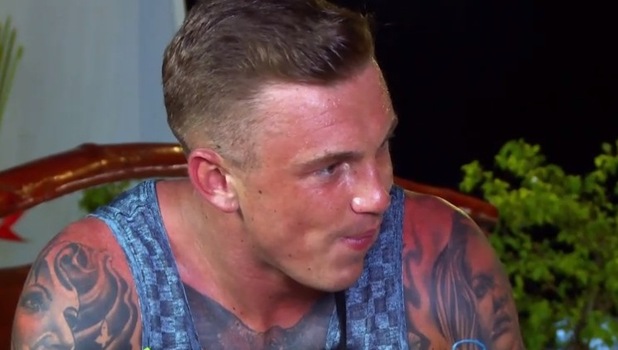 Well, Jem and Gaz.
Kayleigh, who had found herself in a fight with Jem shortly after her arrival
, questioned whether she should be the one to tell Hawley about Gaz and Jem sleeping together.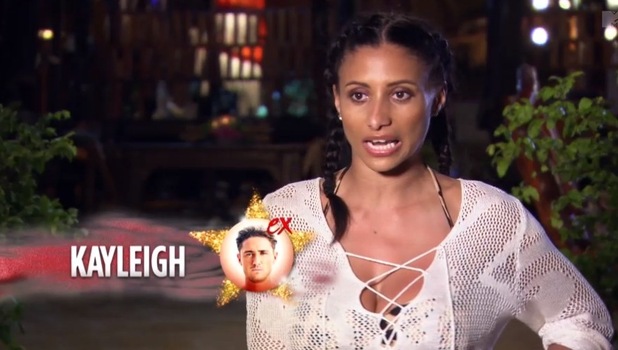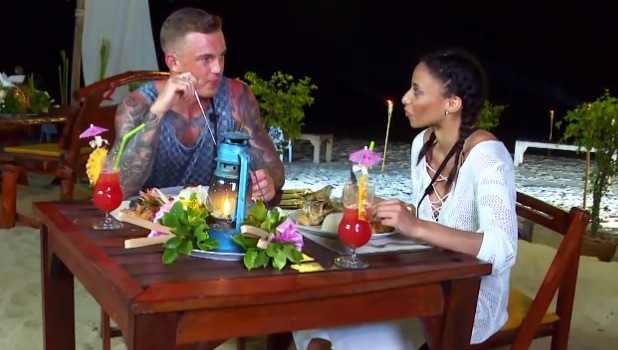 In the end, she decides to do it, telling the camera: "I have a duty to tell Hawley exactly what Jemma has been up to, because she was a little tw*t to me last night."
Kayleigh then asks Hawley if he knows Gaz and he told her the boys have been pals since they were 15 years old. Not beating around the bush, Kayleigh then comes back with: "So the first night Jem and him f**ked."
Hawley replied: "That's actually blew me away, that. I can't wait to see them both now."
Losing his cool, Hawley then told the camera: "What's your f**king craic, you pr**k? Does he think he can f**king get away with that? I can't believe Jemma would have a go at me and then in the back of her mind, know that she has f**ked my best mate."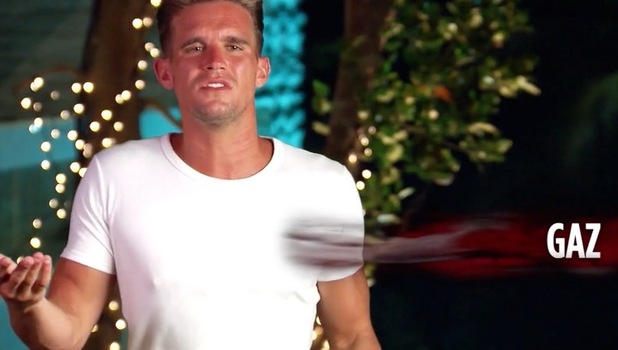 Meanwhile, back at the villa, Gaz seemed a little concerned when he found out it was Hawley that had arrived at the beach.
"I've known Hawley a very long time," he said. "We're in the same circle of friends. He got with my ex, so why the f**k can't I get with his?"
When asked if things will kick off between them when Hawley does find out about Gaz and Jem, Gaz replied: "I would hope that we've known each other that long it will take one conversation and then be done."
It didn't exactly go down like that, though, did it?
Hawley arrived back at the villa and Gaz pulled him to the side to get the awkward conversation of him and Jem out the way. However,
Hawley didn't take it that easily and accused Gaz of having "no boy code" and "no morals."
His response angered Gaz, though, and he hit back that Hawley was a "hypocrite", accusing him of getting with his ex in the past and doing the same to him.
Gaz said: "Just because me and Jemma banged on the first night, you think everyone has got morals in Newcastle. Everyone bangs birds. Everyone has banged every f**king bird in Newcastle. Mate, you've known me 10 f**king years, if anything I should be f**king kicking off with you. Am I? No.
"From this minute on if you don't want to talk about it, do not say a word to us and I'll make your life a f**king living hell. That's game on. You're in here for three weeks remember. Let's f**king go kid."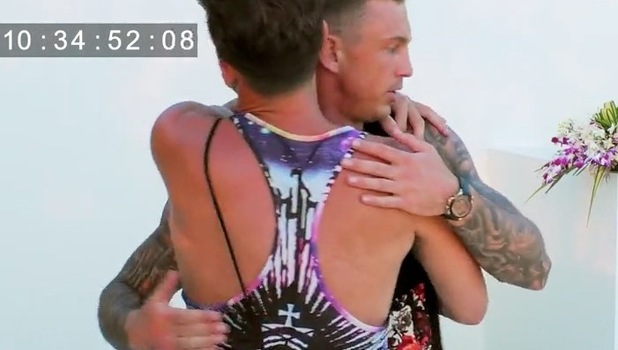 The boys did, however, manage to clear the air.
Jem had confessed to Hawley that she had bedded his best friend Scotty T
, and Hawley confided in Gaz, telling him it was one of "the worst things he could hear."
Gaz told Hawley he would be there for him and not so keen on building bridges with Jem anymore, Hawley declared: "I'm going to make it my number one mission to f**k Jemma over."
Ouch.
Ex On The Beach continues Tuesday 30 August at 10pm on MTV.
Follow us on Twitter @RevealMag for all your celeb, fashion and beauty news!
Fancy winning some GREAT prizes? Check out Reveal Competitions here!