CBB: Katie Waissel admits she is "nervous" about how she has comes across, following her meltdown where she threatened to leave the house.
Viewers recently saw
Katie lose it and ask Big Brother to leave, after being labelled "unstable" by her housemates.
She kicked off in the Diary Room, after breaking down in tears, and demanded her fee from Big Brother, saying: "Just give me my money because I want to go... I'm sick to death of being made a fool out of."
Katie did, however, choose to stay and she now
faces eviction alongside Marnie, Ricky Norwood, Sam Fox, Frankie Grande and eternally nominated Bear.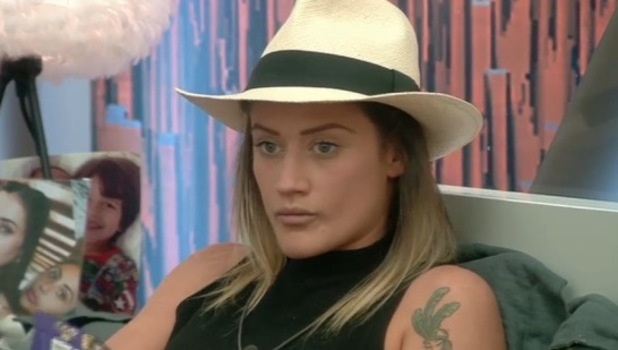 In a new video shared by
Big Brother
, Katie admits she is concerned about they way she has been perceived by the public - especially after they way she reacted to being nominated.
She says to Marnie: "I wonder how we've come across. I'm nervous."
Marnie reassures her that she has probably been seen as a "nice, sweet girl" but Katie interjects: "Apart from what got show yesterday..."
When Marnie tells her that "anyone is going to crack under the pressure," Katie insists she wouldn't have lost her cool over nothing.
She says: "I think that the people watching will have a better understanding of what the f**k happened. I wouldn't do that for nothing."
Marnie asks Katie to tell her what actually did happen with Frankie, but she replies: "I'll tell you on Friday, but the public know. The one thing that was a real big [no] for me, was that I don't like being lied to... to my face."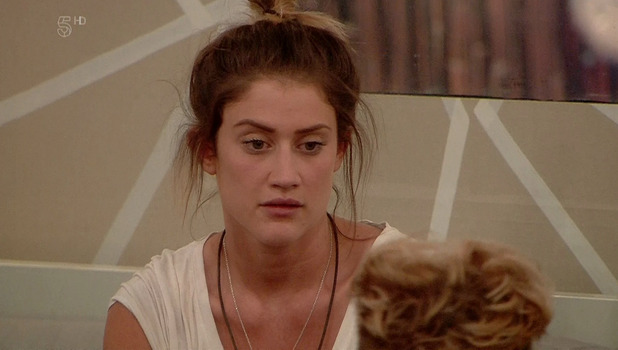 Viewers watched Katie confront Frankie for nominating her, as she wanted to know why had had chosen her. He said that he felt Katie was "coming for him" when it came to nominating, so he had done the same.
Aubrey then revealed that some of the housemates had been talking about Katie's "stability" and suggested she is "weak."
Explaining his choice to nominate her, Frankie told Katie: "It's got nothing to do with you being weak. I thought you were going after strong people, so it made sense to me that you would be coming for me."
Katie's response? "Wow." She then stormed out of the bedroom and broke down in tears in the toilet.
Aubrey, meanwhile, commented that Katie was "losing it" and questioned why Frankie hadn't told Katie he thought she was "unstable", when he had said it before.
He replied: "I'm not going to say that to an unstable person. I'm not crazy."
Frankie then approached Katie in the bathroom and apologised for upsetting her. He said: "If I ever did use the word unstable to describe you, I apologise to your face. You know me I use a lot of words and I don't mean most of them... I don't recall ever using that word and I apologise if I did.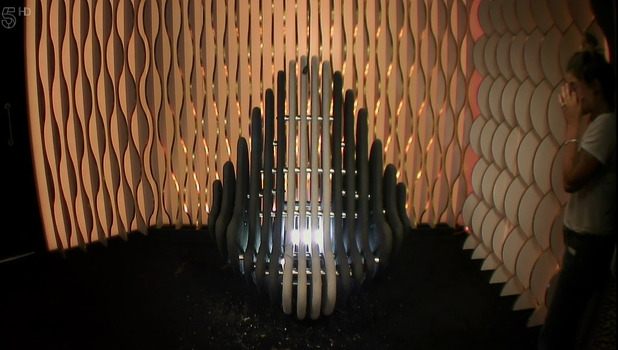 However, Katie headed to the Diary Room and told Big Brother she wanted out. She took out the batteries to her microphone and stood in the corner of the room, out of view from the cameras.
She told Big Brother: "Can you please give me my things, because I want to get the f*** out. My battery is out, give me my sh*t."
Big Brother calmly asked Katie to take a seat in the Diary Room chair, but she replied: "Absolutely not. There's nothing to say. Just give me my money because I want to go. I don't want to be on camera. I'm sick to death of being made a fool out of. Just give me my f***ing money, I want to leave!"
CBB continues at 9pm on Channel 5.
Follow us on Twitter @RevealMag for all your celeb, fashion and beauty news!
Fancy winning some GREAT prizes? Check out Reveal Competitions here!