MIC: Fans saw Louise Thompson reunite with her ex-boyfriend Alik Alfus in the South of France, after introducing her new boyfriend Ryan Libbey onscreen.
Louise previously revealed that she is dating again,
and viewers got to see her new beau and personal trainer Ryan join her in Cannes for a brief break
. She told him that she didn't realise how much she had missed him, and the pair admitted they are an official item.
However, as he left Cannes,
Alik (who Louise ended things with last series)
flew in and questioned Louise moving on so quickly.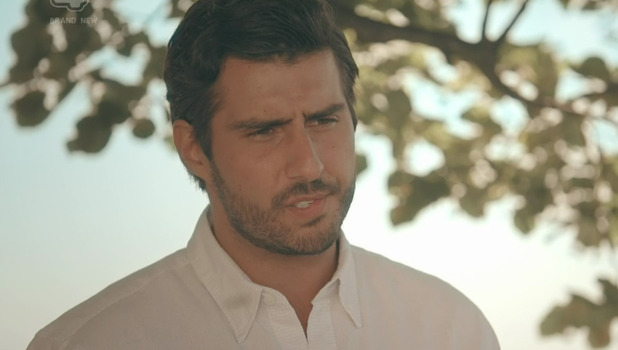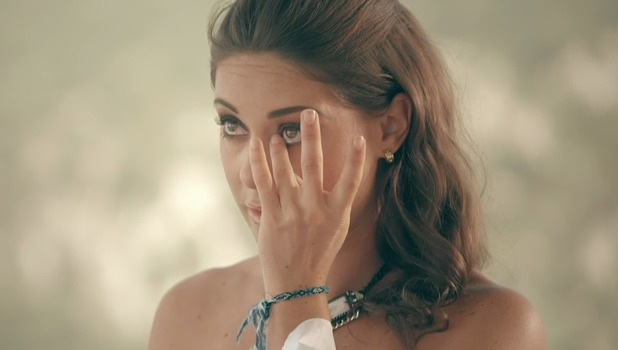 Ahead of his arrival, Louise told her co-stars that she had been "as honest as she could be" with Alik about her new relationship with Ryan. She admitted that she had chosen to still invite Alik out to see her, to gage whether the ex-couple still had any chemistry.
She said: "I suppose my intentions with asking Alik to come out here was to see whether there is still any chemistry between us."
Victoria then asked Louise who she would chose to throw overboard if she was on a lifeboat with both Alik and Ryan, and she replied: "You can't expect me to answer that with a reasonable answer. But it's a good way of thinking, I've got an answer in my head and I'm going to keep it to myself."
Alik, meanwhile, told Jamie Laing: "The plan for me to come here has always been... I want my girl back. Then I hear this kid is here [Ryan] not by anybody, but because she is posting pictures. I'm like, 'What's going on here?' I'm supposed to be in Cannes in a week... what the f**k?"
He claimed that Louise still has feelings for him and that she had been messaging him, telling him that she loves him and she misses him. He then added that he had a $40,000 ring to propose to Louise with.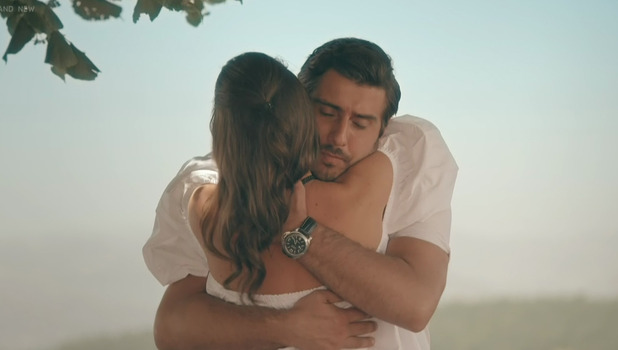 Alik finally came face to face with Louise and told he had "butterflies" seeing her again. She agreed it was pretty "overwhelming."
Alik then questioned where he stands with Louise, telling her: "The truth is, you do have this boyfriend... " We were together for nearly two years. You were my girl. You tell me on the phone that you love me and you're only with him to get over me."
Louise, however, denied saying that. She said she wasn't using Ryan to get over Alik and said: "I think you've really misconstrued everything."
"I have no expectations from you," Alik responded. "I just want to be loving and peaceful with you and show each other what it is really like. It was really beautiful before, I looked into your eyes and could feel your love... I wanted to give it another shot. I'm here now, I've got these days here to be with you. Let's make the best of it."
"It's too much," Louise admitted while tearing up. "It's too much to handle. I don't want to have to deal with this. It's not meant to be this hard."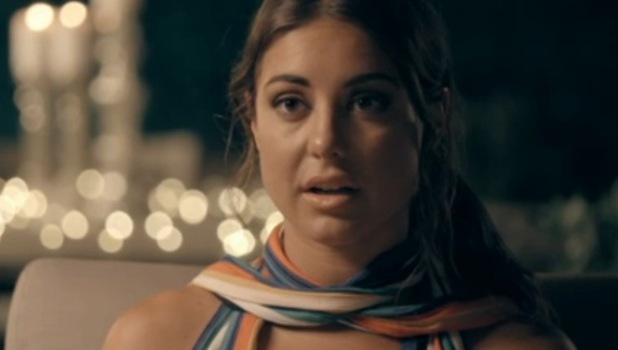 Alik tried again to get some clarification on how Louise feels about him and she said: "I love spending time with you. I want us to be best friends. We were [amazing together], but if I'm honest it feels like the relationship became flat."
Alik argued that it had become flat because Louise was supposed to move to New York, but she didn't. He then told Louise that it was "so cliché" she is now dating her personal trainer.
"I want to be happy," Louise responded. "I want to live an easy, nice life."
Arguing his case, Alik told Louise that he wanted to "give her the world" and revealed he had plans to propose. Louise said she "couldn't believe" he was thinking of marriage, and hit back at Alik after he branded her "selfish", that she didn't want to be with someone who thought that of her.
In the end, Alik admitted that he was hurt, and despite wanting Louise back, he was bored of fighting and prepared to walk away from their relationship. Louise, meanwhile, claimed they "couldn't be together" and they decided to go their separate ways.
Following the episode, Louise reacted to her reunion with Alik on Twitter and told fans: "You can't control the heart."
She added in a second tweet: "Louise doesn't do goodbyes well."
You can't control the heart.

— Louise Thompson (@LouiseAThompson) August 22, 2016
Louise doesn't do goodbyes well.

— Louise Thompson (@LouiseAThompson) August 22, 2016
Follow us on Twitter @RevealMag for all your celeb, fashion and beauty news!
Fancy winning some GREAT prizes? Check out Reveal Competitions here!