Celebrity Big Brother's James Whale has revealed the moment his opinion on controversial Stephen Bear changed, saying: "He has a soft side but he just needs a bit of control."
Ex On The Beach
star Bear, 26, has been the most divisive contestant this series among both the housemates and viewers, thanks to his outrageous behaviour. But appearing on Channel 5's
The Saturday Show
, recently evicted James said he'd had a change of heart about Bear.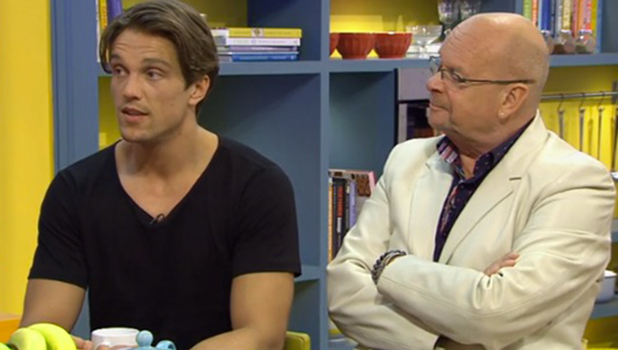 "Bear is an interesting character," said James, who explained he'd never heard of Bear nor
Ex On The Beach
when he arrived in the house.
"He's playing a character. The more annoyed you get with him the more he will do it. There were some fairly drunken moments at some points when it went too far and most of us hid away. Food was getting flung all over the place and we weren't going to put up with it."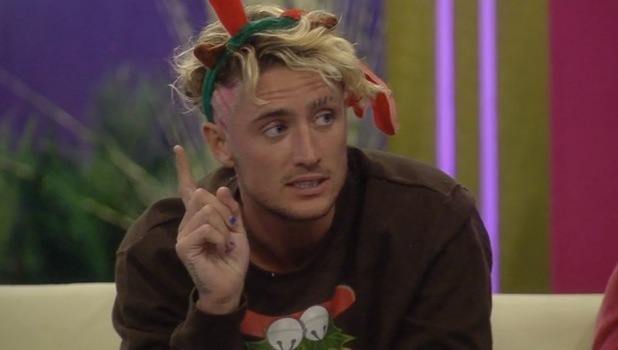 But James said something then happened that changed his mind on Bear: it was after James was given a photograph from home showing his beloved dog.
"I was sitting on my own looking at the photograph and Bear came over, sat down and said, 'I love dogs too, it must be really difficult for you.' He showed me a picture of his nephew. He has a really soft side, he just needs a bit of control."
Fellow evictee Lewis Bloor was also on
The Saturday Show
, and was quizzed on whether his downfall was due to his friendship with Bear.
"I've been discounted many times in life and I refuse to follow the crowd when it comes to my opinion of someone," said Lewis. "I believe Bear is in there playing a game of chess and I believe he's getting to people in the way he wants to and unfortunately he's come very close to, if not massively leapt over, the line a couple of times."
"I saw a very sweet, soft side of Bear," added Lewis. "Unfortunately those moments perhaps won't make the show over the chaos he brings."
CBB
continues 9pm on Channel 5.