Geordie Shore throwback: Gaz Beadle, James Tindale and Greg Lake explain what Geordie Shore is actually all about...
Cast your minds back to five years ago and
Geordie Shore
was just starting out on MTV. We'd already had the likes of
TOWIE
and
Made In Chelsea
, but this was set to be a totally different sort of reality show.
And explaining exactly what we were letting ourselves in for, Gaz, James and Greg headed into
Reveal HQ
to fill us in on
Geordie Shore
before it premiered on our screens...
We've unearthed this throwback video of the trio and in it, the boys try to explain to us what
Geordie Shore
is all about. (P.s. How young do they look?!)
Greg says: "Four lads, four lasses, going out partying and pulling. Having fun."
Pretty simple, no?
James then adds: "Four normal lads doing what you'd normally do on a night out, having fun with the lads, getting p*ssed, pulling birds." While Gaz elaborates and reveals the cameras capture everything - something we are *very* aware of now later down the line.
He says: "We're not allowed out of the house. It's enclosed, there are cameras in the rooms, there's a hot tub, there's an outhouse where you can take guests and no one knows you're there."
"You just can't get away from the cameras," James tells us. "it's pretty intense." Gaz agrees, adding: "Everything is filmed. Enough said."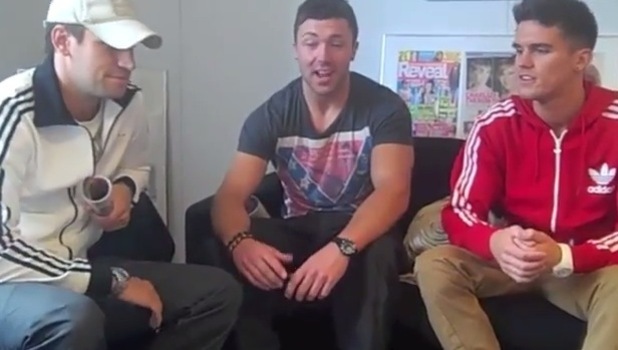 Of course, when put up against its reality competition, the boys believed
Geordie Shore
was like no other and couldn't be compared.
We asked: "How does Geordie Shore compare to The Only Way Is Essex?"
"It's totally different. TOWIE is more staged," James claims. "They know exactly what they're doing. With us, it just happens."
To explain, Gaz then adds: "If we wake up with a girl and you've got to get them a taxi back because you don't like them or they are minging or something, that is filmed. They don't live together either on TOWIE. It's constant 24/7. The cameras are rolling and that's the worst part. You forget they are there."
As for
Made In Chelsea
, the boys just didn't think it was very "relatable." In fact, James wasn't a fan at all and told us he honestly thought it was "terrible", when he tuned in for all of five minutes to see what it was like.
Gaz, meanwhile, says: "No one can relate to them. How many people in the UK have a millionaire mum or dad, that can afford to go skiing and have private chefs? I can't. I know a lot of people can't. We're rocking back with chips and pizza and girls in a taxi, come back and we're drinking and diving in the hot tub. A lot of people can relate to what we do on the show compared to Made In Chelsea."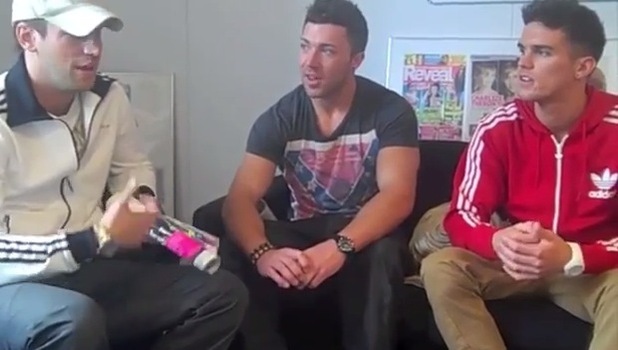 Oh, and we also managed to get them to teach us some Geordie lingo too while they were at it. Here's what we found out (although we're pretty sure we're a pro at these Geordie terms now).
Mortal
- "That's when you're p*ssed. Smashed. 'I had a mint night last night, I was mortal,' you'll hear that a lot on the show."
Mint
- "That means like class, really good."
Canny
- "That's another way for saying that's quite good too."
AND you can actually use all three in the same sentence - "That bird was canny mint, but I was mortal last night, like."
James, Greg and Gaz were all originals on
Geordie Shore
, starting out on the show's very first series. While Gaz is still a castmember, thirteen series later,
James decided to hang up his boots back in series ten.
He left mid-series and fans later saw the arrival of Nathan Henry and Chloe Ferry on the show.
Greg, meanwhile, only featured in the first series of Geordie Shore
and it's Magaluf special. He didn't return for series two and has now taken a bit of a backseat when it comes to being in the limelight. He is, however, dating Hollyoaks star Jennifer Metcalfe and has been for over three years now.
Follow us on Twitter @RevealMag for all your celeb, fashion and beauty news!
Fancy winning some GREAT prizes? Check out Reveal Competitions here!