Celebrity Big Brother's James Whale has admitted he was "slightly embarrassed" by Stephen Bear and Chloe Khan's sexual antics in the house.
Although
Chloe, 25, has firmly denied bedding Bear, 26, in the house
, they have still got pretty intimate,
sharing a steamy shower
, a racy massage and doing something behind the closed toilet door that elicited big moans from Chloe.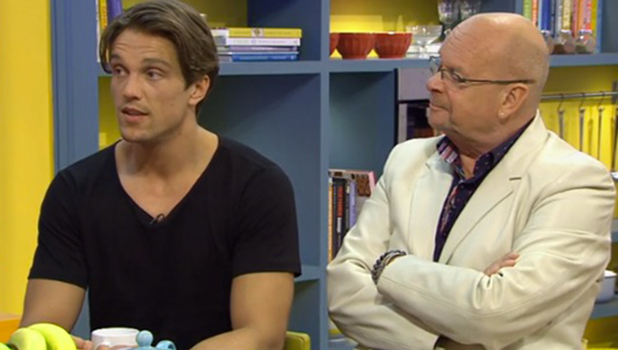 Speaking on Channel 5's
The Saturday Show
, James said: "As the old guy of the house, I think most of us were slightly embarrassed. Bear and Chloe insisted on trying to do it in full view so we tended to disappear for a while."
When it was pointed out Chloe has denied having sex with Bear, James said: "Fine, okay. That's what she said… I don't know. I wasn't watching, but other people [in the house] think differently."
Fellow housemate Lewis Bloor added: "I wasn't there at the time. I was in another room so I'm not sure what happened."
James and Lewis were evicted on Friday night, while Chloe was evicted the week before.
Speaking on ITV's
This Morning
after her eviction, Chloe firmly denied any funny business with Bear behind the closed toilet door, saying they had just been kissing.
"When I first came out I didn't know about the headlines and what's been said. I spent a couple of days Googling and went, wow! I have to say I think Big Brother turned the microphone right up on there…" she said.
"We honestly didn't do as much as what people think. We did a lot less. I think it's a shame it was behind a closed door as people couldn't see."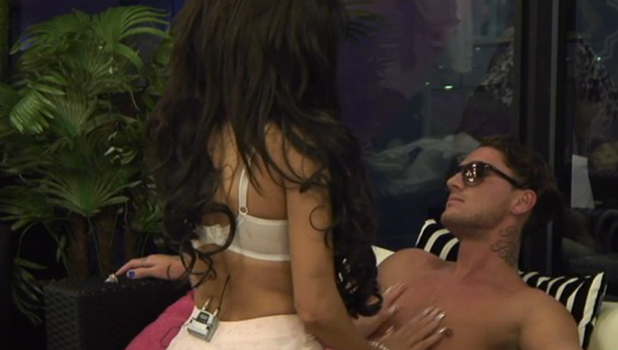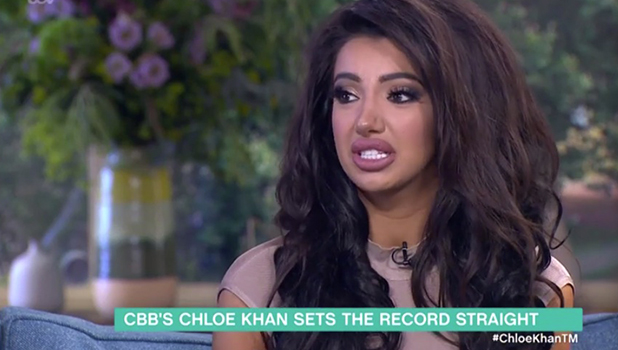 Chloe and Bear hooked up in the house after he
publicly dumped girlfriend Lillie Lexie Gregg on TV
.
Lillie then made a shock appearance IN the house as part of the last shopping task
, confronting Bear about what happened.
Bear, however, refused to speak to her, later telling housemates they would discuss the matter
when he was out of the house.
Mother-of-one
Chloe issued a statement about Lillie the day the episode aired
, saying: "I'm glad that Lillie went into the house. It's finally shown the sensitive emotional side of Bear that I saw and loved all the time I was there. Lillie seems lovely and I have never wanted to hurt anyone. He said she was finished and [that they] only dated for a few weeks.
"I was single when I went in the house (read that I'm married - not true). In the house, everything is so intense. It feels like we were there forever and Bear and I were so inseparable. But out here we have different lives. He asked me to wait for him and I am, but whatever happens with us is cool and I will always have his back 100 per cent. #Bearwinner2016."
Bear faces eviction on Tuesday night as he's eternally nominated. Two housemates will go home in the last eviction of the series before the finale. He's up against Sam Fox, Ricky Norwood, Frankie Grande, Katie Waissel and Marnie Simpson in the public vote.
CBB
airs 9pm on Channel 5.